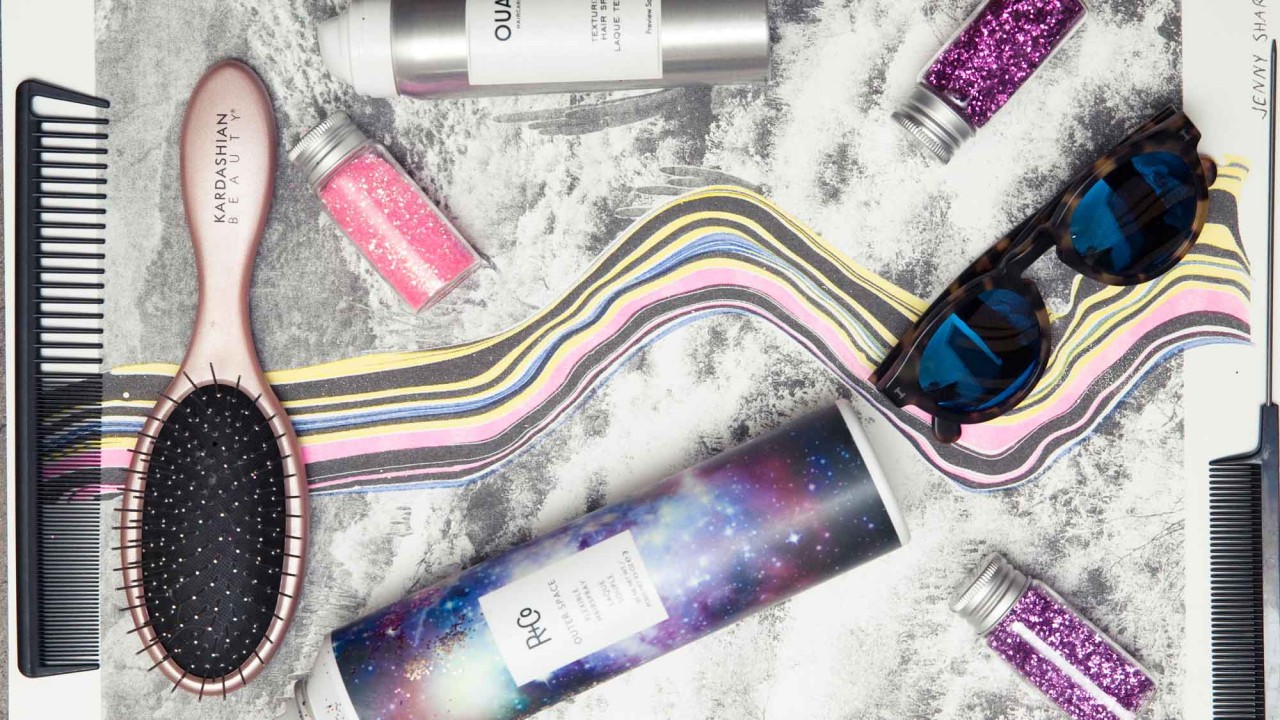 The 15 Best Beauty Products to Pack for Coachella
Space is limited: make every choice count!
Coachella officially kicks off this weekend (yay!) meaning no flower crown is safe, your Instagram Stories feed is about to get a whole lot dustier, and you're likely in for a major case of FOMO. That is, if you're not actually planning on going yourself. (Coveteur will be there, sharing all the best moments on Instagram and Snap.)
If you *are* going, you're probably stressing about what to pack. It would seem you'd want to pack extra, extra light (even more extra if you're camping), and that leaves very little room for beauty products. So we culled everything on the market to the 15 essential products to pack so you can keep your look together at the festival.
Hair
When I think "Coachella," I think of long, mermaid-y waves or glittery parts. You probably do too. But then I think sweaty, tangly hair! Woof! These products will help you achieve the former while skipping the latter.
Skin
The name of the skincare game is SPF at Coachella. As in slather every inch of your body in it, because you do not want your face to fall apart in a few years.
Makeup
From what I'm told, highlighting is all the rage these days. At Coachella, you'll want to avoid any heavy makeup looks (say no to the smoky eye) and embrace a light *dewy* effect instead.