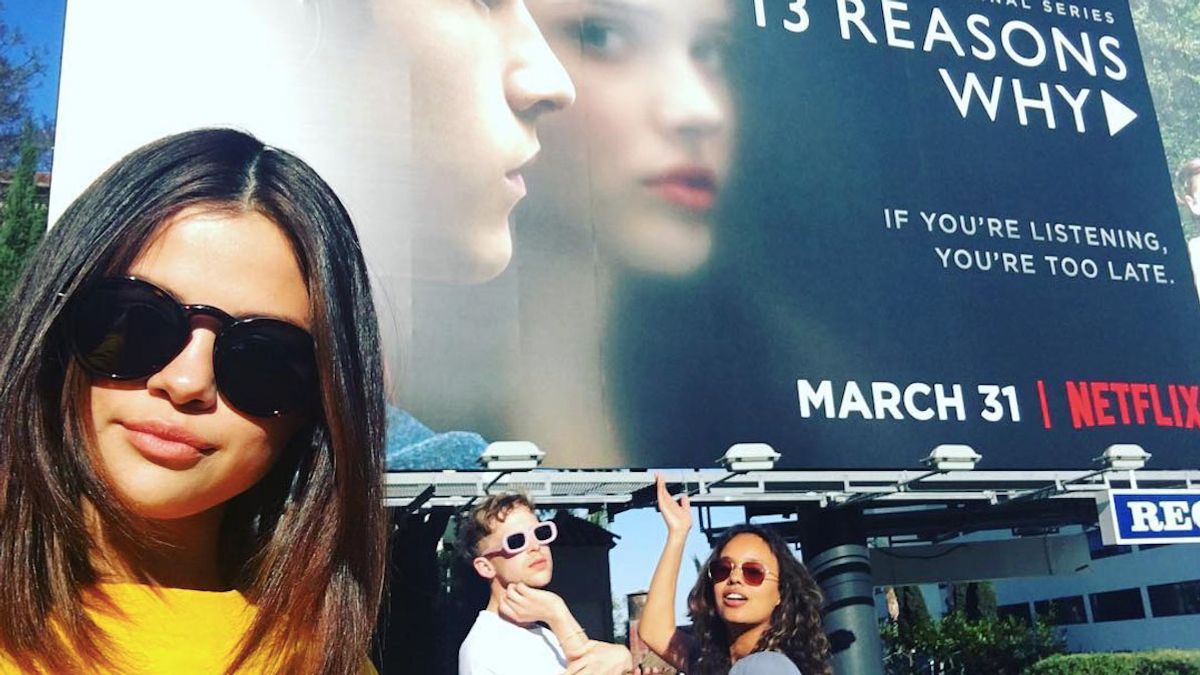 Celebrity
Selena Gomez's Tiny Tattoo Actually Speaks Volumes
There's a reason she—and two members of the "13 Reasons Why" cast—opted for semicolons.
Whenever a celebrity gets a new tattoo, people tend to make make a big fuss over it, analyzing the story, picking apart the design, etc. But the meaning behind Selena Gomez's tiny semicolon, which appears on the side of her wrist and matches the ink of two 13 Reasons Why castmates (aka the show the star executive-produced) is worth talking about. The small punctuation mark represents a suicide attempt or contemplation and typically means that the tattoo wearer could have ended his or her life at one point but chose to live instead.
Selena's choice might have something to with the show, since suicide is a big theme, and she'll likely want something to commemorate the experience she had while working on it. But it could also mean that she struggled with the thought herself, which is a possibility, since the star has been open about the time she spent in rehab and her depression. Get a closer look at the tattoos below, as well as an important, heartbreaking caption written by Tommy Dorfman, who plays Ryan on the Netflix hit.
---
1 / 5
"Today was a magical day. Another day to be grateful to be alive. Alisha, Selena, and I went together to get ; tattoos. The ; symbol stands for an end of one thought and a beginning of another. Instead of a period, authors use the semicolon to continue a sentence. For us, it means a beginning of another chapter in life, in lieu of ending your life. I struggled with addiction and depression issues through high school and early college. I reached out and asked for help. At the time, I thought my life was over, I thought I'd never live past the age of 21. Today I'm grateful to be alive, in this new chapter of life in recovery, standing with my colleagues and friends, making art that helps other people. If you're struggling, if you feel suicidal, I urge you to click the link in my bio. Ask for help. Start a new chapter with the support of others. ????⛅️????☀️and RIP Amy Bleul, who started the semicolon movement."
Photo: Courtesy of Instagram/
@tommy.dorfman