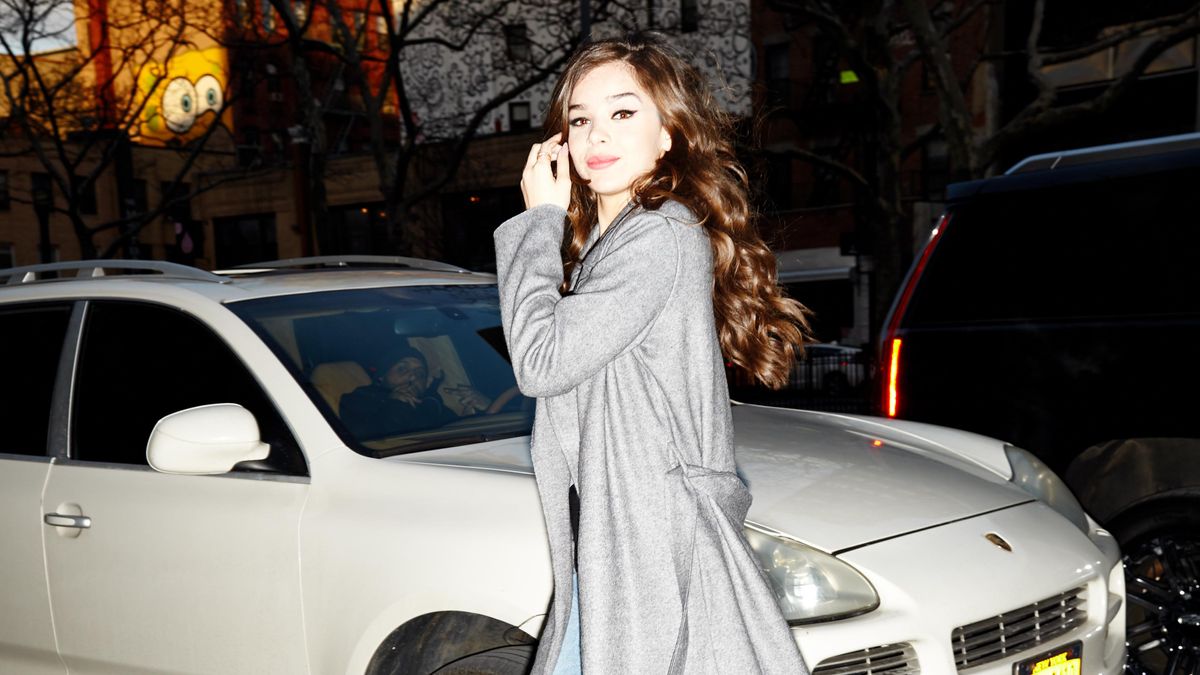 Celebrity
Hailee Steinfeld Says You Can Break Summer's Biggest Beauty Rule
This changes everything.
For such a carefree season, summer seems to come with an awful lot of rules, especially when it comes to fashion and beauty. You "have" to shave your legs. You can't wear anything too casual (or revealing) at the office. And above all else, you *must* paint your toenails before putting on sandals.
But Hailee Steinfeld's had enough, at least when it comes to the last (and biggest) "faux pas" on the list. The Cali girl and ambassador for REEF footwear told us that, hey—it's perfectly fine to skip the pedi when rocking your flip flops. Of course, she explained it way better in her own words, so read on for Hailee's full response, along with the wardrobe staple she says she wears way too much, and a bit of inside scoop from Pitch Perfect 3.
---
Photo: Courtesy of REEF/Jimmy Tagliaferri
How she makes flip-flops stylish:
"The beauty of flip-flops is you can put your own personal flair to them to either accentuate the color scheme of an outfit, dress them up or down, or add a playful vibe to your wardrobe. I'm often running between recording sessions and meetings where my outfit needs to be versatile, so a colorful REEF flip-flop with a dress and a bomber jacket would be a perfect ensemble."
If it's OK to wear flip-flops and sandals without having a pedicure:
"I guess it depends. I'm a fan of pedicured toes at all times, but I'm not one to judge. If you're spending days on end at a beach or playing sports and you're going to be active, not having a pedicure seems perfectly reasonable to me. I tend to lean towards a soft pink for my toes unless I'm doing a shoot, and I will wear whatever color is required to meet the production's vision."
The one item in her closet that she wears way too much:
"I have a pair of black sweatpants that have stood by me for years. They are always in my bag, at arm's length, and even if I wore them every day, I wouldn't think it's too much!"
The summer trend she hopes never goes out of style—and the one she hopes does:
"A perfect-fitting jean short is a staple that I look forward to [wearing] when it starts to get warm. It's also that time of year when neon tries to make a big comeback. I appreciate a bright color, but I don't miss neon when it skips a season."
How filming Pitch Perfect 3 is going:
"We have a lot of fun. With a large ensemble of women whose characters sing and dance, we feed off of each other's energy, especially during a long night shoot. It's hard work, and we're all committed to delivering an amazing movie."
If she's working on any new music at the moment:
"Yes, I am! I'm pulling double duty in Atlanta, shooting Pitch Perfect 3 and recording my album on the weekends. I also have a song that I'm featured on with Machine Gun Kelly that just dropped called 'At My Best.' I'm recording a new single now that I'm also really excited about."
Photos: Courtesy of REEF/Jimmy Tagliaferri