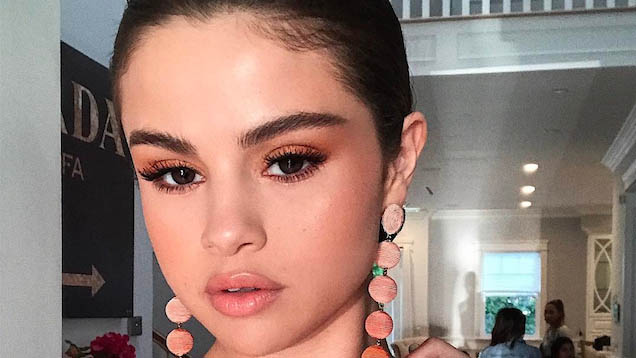 Don't Let Selena Gomez's Eyeshadow Distract You From This Detail
We're loving ev-er-y-thing from her "13 Reasons Why" premiere look.
Admittedly, by the end of the week, we can be pretty darn exhausted: our hair routine becomes more wash and go (or includes massive amounts of dry shampoo) rather than anything complicated, and our makeup tends to be pretty fresh and minimal. But girl—and OK, we're half talking to ourselves, here— it's finally the freakin' weekend. So without further ado, we're presenting the best beauty looks of the week—from Selena Gomez's colorful mix to Kate Middleton's bouncy curls—to inspire you (and us) to leave that inner lazy gal behind and prep for the fun-filled days and nights ahead.