Skin
The Australian Coffee Scrub That Launched a Million Selfies
Frank body's Jess Hatzis tells us why their cheeky social media approach is only one factor in their success story.
Alec Kugler
Maybe it was the touches of millennial pink, the approachable and funny yet refreshingly honest tone, or the thousands of coffee-mask selfies sent in by die-hard followers, but the Australian beauty brand frank body blew up on social media (you've seen it all over your favorite followers' feeds and the Discover page) in the best way possible since their 2013 launch. And yeah, being engaged with your customers and followers on Instagram is pretty much a given in today's dot-com-focused world. But it takes a unique kind of approach to reach the level of success that frank body has.
Case in point: all those previously mentioned pics of slathered-on coffee masks? They're taken by the legions of "frank babes" who are seemingly addicted to #thefrankeffect, aka how their products make you feel—and they're not just talking about insanely smooth skin. "Beauty is such a subjective thing, so we focus less on how you look and more on how you feel," Jess Hatzis, co-founder and creative director, explained when we caught up with her to chat about how an at-home scrub recipe created by best friends turned into a global socially beloved skincare brand, and why they have their original followers to thank first.
---
"The only thing scarier than a new idea is an old one, so keep it fun, fresh, and interesting."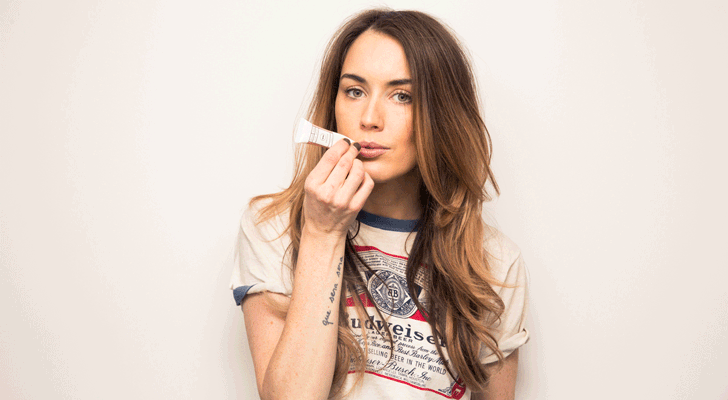 How one DIY recipe launched an entire brand:
"We launched frank body with a single product, the Original Coffee Scrub, in 2013. We came up with the first 'recipe' in our kitchen, and it was hands-down the best body scrub we had ever tried. Our skin felt so soft and looked glowing, even, and vibrant. Personally, we had been making shifts towards natural products, and we knew there were many more women (and man babes) out there who were becoming more conscious of what they were putting on their skin.
"We grew our brand primarily through social media in the early days, back when it was a much more democratic place, and the early adopters of our brand are who we owe so much to. They supported us and spread the word for us, helping a little startup from Australia be heard. Over the next three years, we would grow our team, expand our range to thirteen products, and launch in Mecca in Australia and Urban Outfitters in the U.S."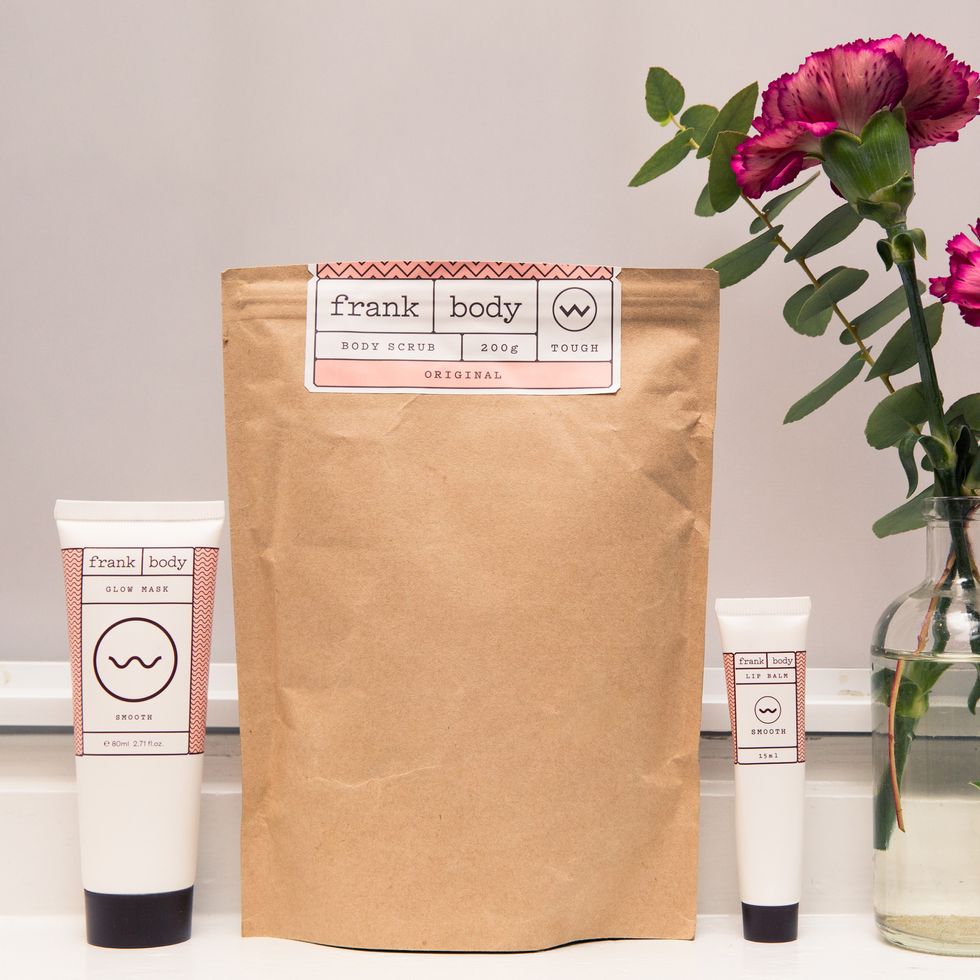 "Beauty is such a subjective thing, so we focus less on how you look and more on how you feel."
Their no-fluff social media and marketing approach:
"We were the antithesis of what was happening in beauty at the time. No fluff, no scientific jargon, no images that were retouched to within an inch of existence. Just fun, relatable communication, but more importantly, we made products that actually work. It's really easy to get caught up in our 'marketing' when analyzing why our brand has grown, but it all comes back to consumers advocating us on social because they genuinely loved the products we created.
"The rate at which marketing, particularly through social, is changing is phenomenal. I don't think any generation would have experienced such rapid change. We're very focused on hearing what our customers think, sending them surveys, and asking them for input into everything from our product development to our blog content."
Breaking down #thefrankeffect:
"It's how our products make babes feel. It's not just the physical benefits, but the sensory part of using our products and feeling part of a community. Beauty is such a subjective thing, so we focus less on how you look and more on how you feel. One of my favorite things about our range is the Cacao Coffee Scrub, which makes my bathroom smell like chocolate cake. It's instantly relaxing, like a mini spa ritual after a crazy day in the office."
What's next for frank body…:
"I still pinch myself when I think about the fact that people in 149 countries have used our products. The fact that we can provide babes with a great product experience no matter where they are in the world is really lovely.
"You'll see some new products from us soon, but the most exciting thing we're doing this year is a special something only for the babes who are signed up to our EDM. You can do that at frankbody.com."