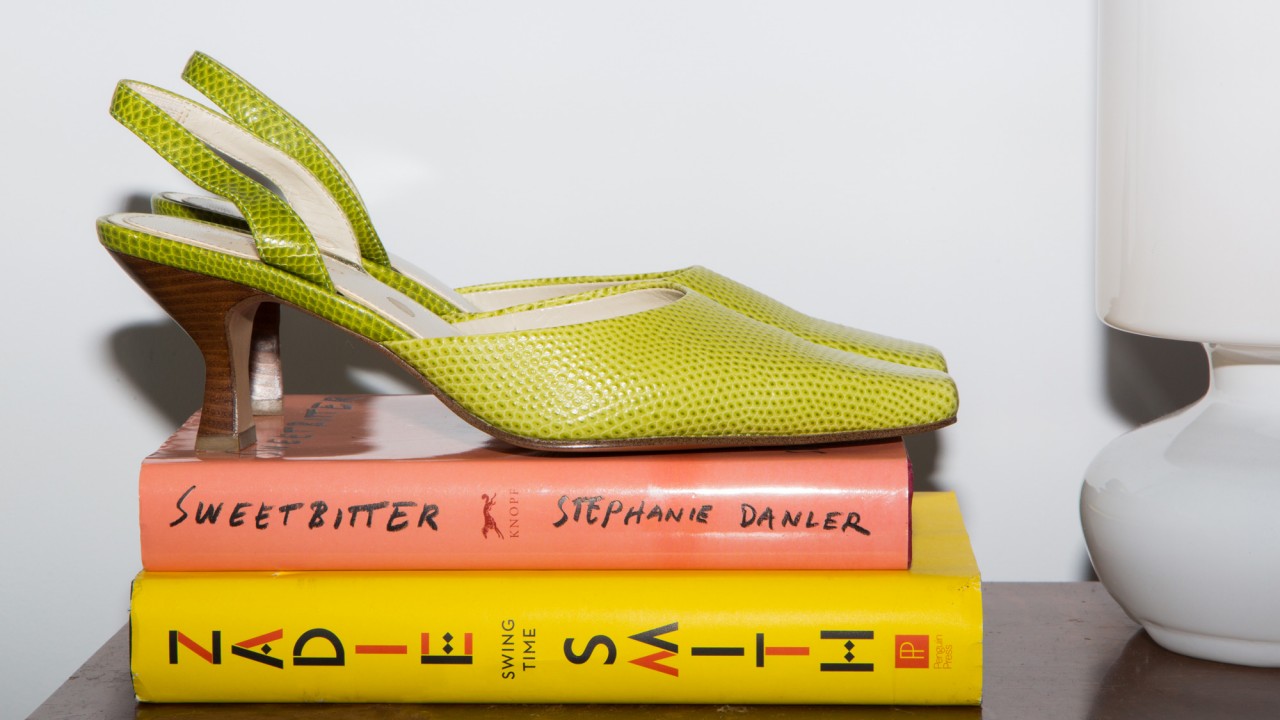 Where to Shop When You Don't Want to Look Like Everyone Else
Add these to your regular internet rounds.
Two things: we travel a lot; we shop a lot. And when we travel, inevitably, we shop. Another thing: Most high-end boutiques and departments we frequent, whether we're in L.A., New York, Toronto, or Tokyo, for that matter, carry a relatively similar edit of designers—essentially everything you see walking down the runway through the major four Fashion Weeks. And while we truly love labels like Alexander Wang, Stella McCartney, Chloé, and Isabel Marant (in fact, the majority of our wardrobes are made up of designers like these), there's something very special about finding and wearing something you love that no one else has—or even recognizes. With that in mind, we've slowly been expanding our repertoire of online shopping destinations and in the process have learned a key truth: Just because we might not recognize the designer name on the label doesn't mean the pieces aren't as high-quality and chic as the labels filling your local department store. Consider this a guide to stores with the kind of editing and curation you can trust—even if you don't recognize a single designer.
---
---
No list of independent boutiques is complete without MNZ (as fans affectionately call the store and eponymous label). The Lower East Side shop is the OG independent designer resource—and most of the other stores on the list owe a lot of their look and feel to Nassir Zadeh, patron saint of slide shoes and indie aesthetics. Shop here for expertly curated (if expensive) cult designers like Alyx and AwaveAwake, and, of course, the best of Maryam Nassir Zadeh's own much-loved line.
---
Garmentory's whole thing is about bringing North America's best independent boutiques and designers online—the ones so independent they otherwise might not be. The selection is highly edited, yet most of it will be things you won't find anywhere else. Another thing? If you're traveling to a new city, it's a great resource for finding boutiques you might not otherwise know about (because we like IRL shopping too).
---
A fashion insider favorite, Lisa Says Gah owner Lisa Bühler really knows what she's doing. She finds her designers on Instagram and at tradeshows and supports them as much as possible, from doing interviews with them to photographing looks on San Francisco cool girls, where the company is based. We'd happily have our entire wardrobe (our entire lives, really) made up after the Lisa Says Gah look.
---
Bona Drag is a store in Milwaukee, but, lucky for us, they also have a seriously amazing presence online, including editorial stories featuring ~women we'd like to be~ and a truly great fashion edit. Pay special attention to their jewelry—and all your friends will be asking where you found your new earrings.
---
Brooklyn's Sincerely, Tommy looks like your friend's closet who's both supremely smart and stylish, and neither trait diminishes the other. It's probably because owner Kai Avent deLeon is that girl, and, man, is her store ever good. If you can get to the actual Bed-Stuy location, do that. If not, the online wares are still great, including the shop's own namesake label.
---
Oroboro is a Williamsburg store with rough-hewn hardwood floors and a million plants and likely a cat sleeping in the window. And the clothing has the same kind of exactly right, cozy aesthetic: super soft sweaters and wide-legged jumpsuits and culottes, all in muted shades that have names like "green sea" and "clay." It might seem a bit eye-rolly, but these are clothes you're going to own and wear forever.
---
Las Cruxes is a store in Austin that's way more than a store. It's an "open space for creatives" and a gallery space that features artists on a rotating basis. Happily for us, it also happens to sell an excellent fashion and beauty edit online, including Issey Miyake and lesser-known designers like Mondo Mondo (beautiful jeweled rings).
---
Minneapolis-based boutique Mille sells pretty much everything we'd want to wear on a weekend, including enough slide sandals to keep even the most addicted satisfied, and easy-going dresses and tees that you'll never want to take off.
---
Locals in the know say this San Francisco store is the best in the city. Suffice it to say, the look is West Coast without resorting to clichés like ripped denim and wood-soled shoes. It's the kind of place you can visit (IRL or online) and easily spend an entire month's rent—and not regret it one bit.