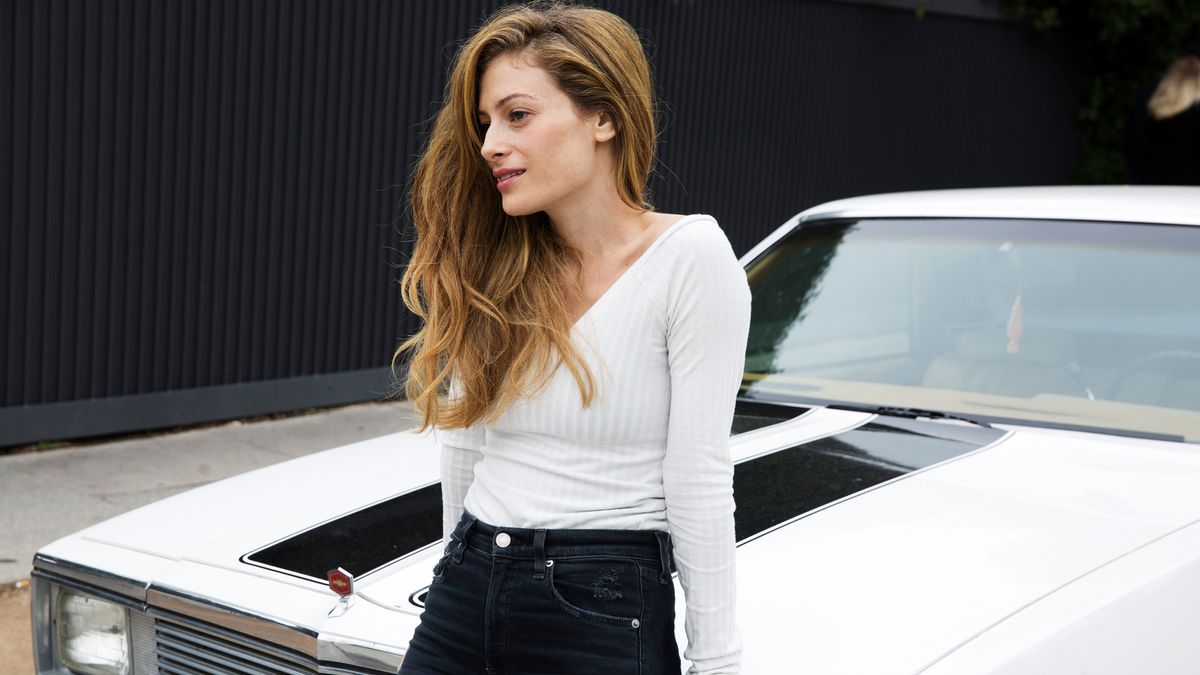 Celebrity
Efrat Dor stars in the upcoming movie "The Zookeeper's Wife", which you're going to want to see ASAP.
Nikko LaMere
Charm is one of those intangible, inimitable traits that will get you places, especially in Hollywood. Also, talent. And Efrat Dor has both of those things in large supply. We recently caught up with the Israeli actress, and to say that she is the sweetest would be a massive understatement. This year, the actress, who is something of a movie star in her own country, is making moves in Lala Land with a plum role in The Zookeeper's Wife. The film, set in Poland during the Holocaust, is the kind of personal passion project that most actors spend their entire careers hoping to land (Dor has Polish-Jewish ancestry). Here, the actress opens up about what it was like to land her dream role and that time someone impersonated her at an Oscars party.
---
Her career started as a slow burn:
"My way wasn't very sudden. After I finished acting school, I started doing small roles and guest appearances on various TV shows before landing my breakthrough role as Shir Ambar in Israeli's hit TV series Asfur. I remember the director called me in person to let me know—he was so excited about me. [He] said they auditioned so many people, and that all of Israel's best-known actresses auditioned for this part, so I should feel so proud and happy! And I did!"
Why she's proud to be part of The Zookeeper's Wife:
"I play Magdalena Gross—she was a famous Polish sculptor in 1930s. When the war broke out, she couldn't continue her work and had to go into hiding because she was Jewish. Her best friends were the Zabinskis—they risked their lives to help her and hid her in their home during World War II. I tried to do as much research as I possibly could and base my character as close to real life as I could.
"The whole experience was amazing. First and foremost, I felt very proud to be a part of such an important story, one that is sadly still so relevant. Being part of a story that reminds us that we all have the power inside ourselves to stand against evil and prevail was amazing."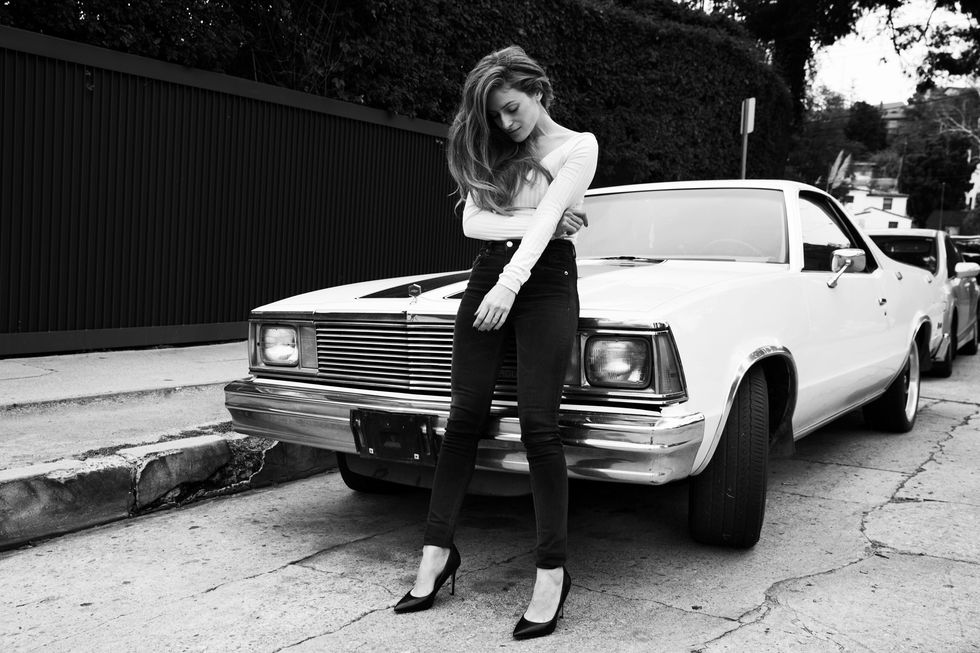 How she stays healthy on the road:
"I really watch what I eat. I am mostly vegan and completely gluten-free. I find that if I eat good, healthy food, I keep my energy levels up and my mood is better. I try to keep hydrated and FaceTime my family every day!"
Her pro tips for auditions:
"First thing—and most important in my book—know your lines! Don't just know them until you get it right, know it until you can't get it wrong. Then you can forget about it and just have fun. Bring your own unique personality into the room. When you exit the room, delete everything. You did your job. Now leave the rest for the world to do its thing."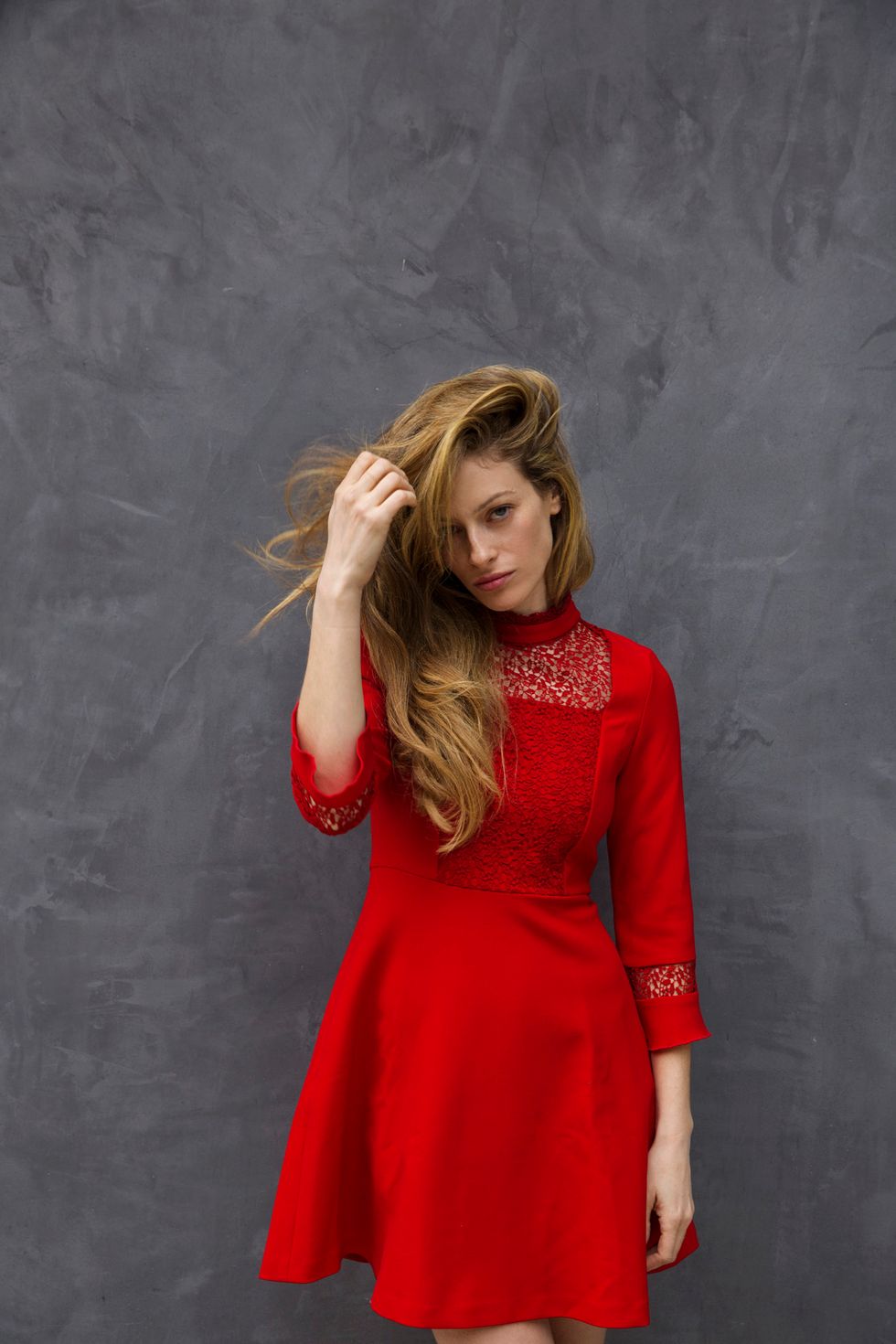 On that time somebody tried to impersonate her:
"Arriving at the security gate with my car [to the Vanity Fair Oscar party], I was told someone tried to impersonate me and get in with my name, but luckily the guard had seen The Zookeeper's Wife and knew the person was lying. He later told me, 'You know you've made it when someone is trying to impersonate you.' That really made me laugh!"
Her dream role:
"I love action! So my dream role will either be a big action film where I can do lots of crazy stuff, or a moving drama where I can dive into a deep, profound story and character."
The best piece of advice she has received:
"Count to 10 before you speak. I am very impulsive and sometimes react very quickly and emotionally. Maybe that makes me a good actress, but it's less wanted when I'm dealing with people in the real world."
The five things she can't live without:
"My family, the summer, nature, my work, almond milk (how will I have coffee?!)."