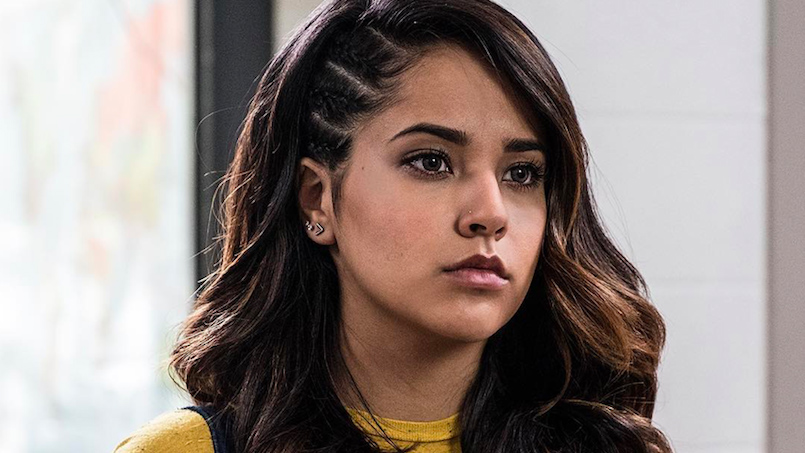 Beauty and the Beast Isn't the Only Kids Movie with an LGBTQ Moment
"Power Rangers" will feature the first big-screen LGBTQ superhero!
If your inner '90s kid has been patiently awaiting the release of the Power Rangers movie (which is out this Friday, March 24), there's now another reason to look forward to the film: one of the main characters—the Yellow Ranger, Trini, played by Becky G—is set to be the first LGBTQ superhero to grace the big screen. In an interview conducted by The Hollywood Reporter, director Dean Israelite reveals that while it's assumed Trini is dealing with "boyfriend problems," it later turns out they might actually be "girlfriend problems."
"For Trini, really she's questioning a lot about who she is," he told the publication. "She hasn't fully figured it out yet. I think what's great about that scene and what that scene propels for the rest of the movie is, 'That's OK.' The movie is saying, 'That's OK,' and all of the kids have to own who they are and find their tribe."
It's another and totally necessary step in a more accepting direction, as Beauty and the Beast—which is in theaters now—also features a gay character, Gaston's friend Le Fou. Yes, Le Fou is sillier, and a controversy over a certain scene (it's been banned from a few theaters) was blown out of proportion, but both movies send out a "be whoever you are" message to kids that can only be positive. More of this, please!