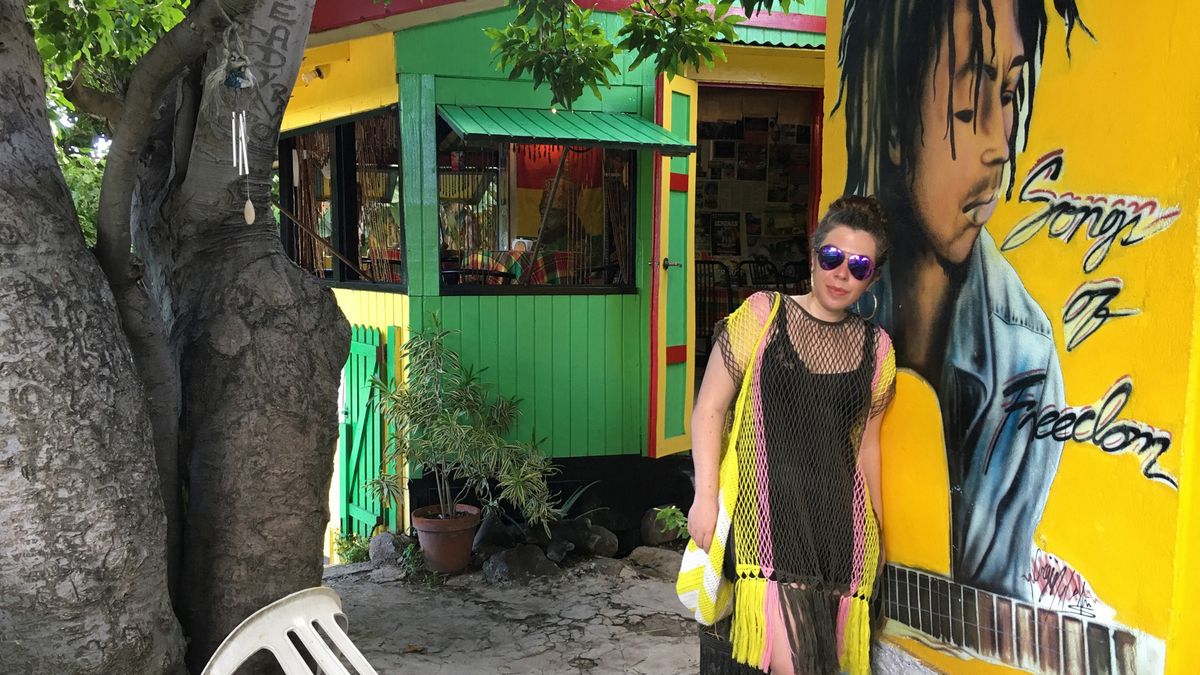 Travel
Courtesy of one of our favorite resort-wear designers.
For those of us in the Northeast right now, the last few weeks have been...rough. The first hint of spring was followed swiftly by a fucking blizzard. Ugh. While winter has to be ending soon, it's going to be a while before we can cavort in anything leg- or arm-baring. Which makes this trip to Saint Martin, courtesy of A Peace Treaty designer Dana Arbib, all the more appealing.
As someone who has been visiting the island regularly for the last seven years, Arbib is a certified expert in navigating the best beaches, bars, and snacks on the island, all while wearing the best cover-ups and scarves of her own design.
---
1 / 13
"Seven years ago my parents decided to live nearly half of the year on the Island of Saint Martin. It's now my home away from home, my great escape, my own personal paradise. I usually travel there at least four times a year, and every time I go I fall in love with it a little more. It never gets old, just more familiar and yet somehow more magical. My frequent travels there have inspired me to move my brand into resort wear; every time I visit, it gives me a newfound focus on what to design for the city girl on her perfect beach vacation."