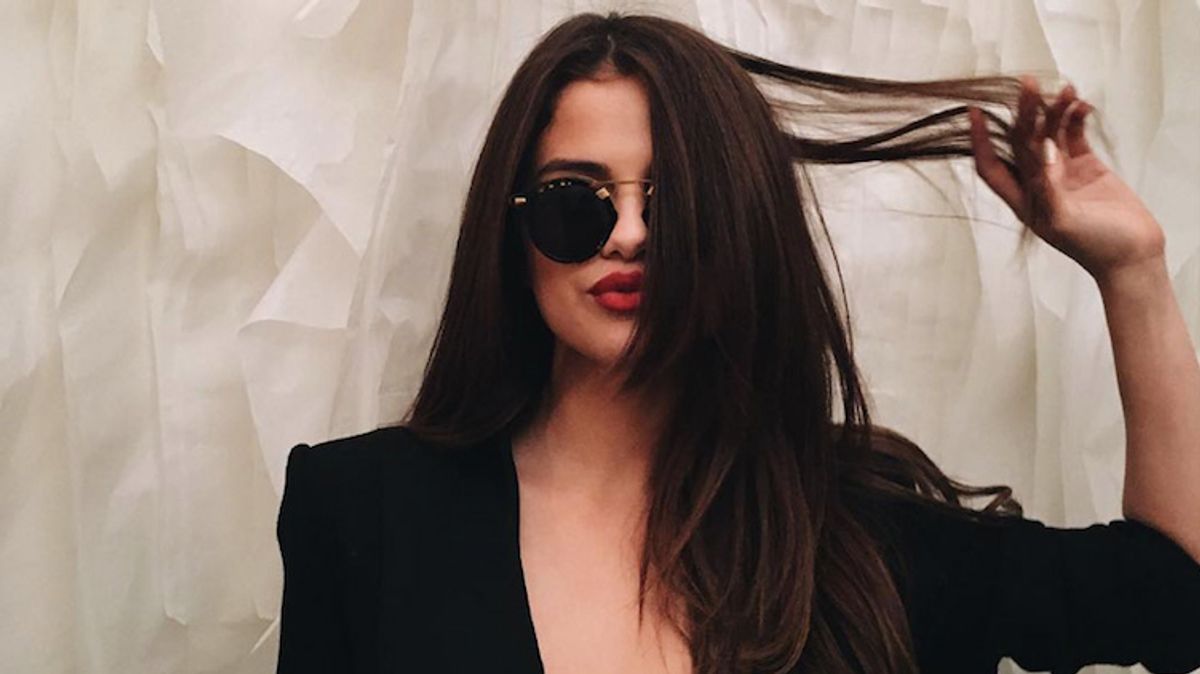 Celebrity
We might not have the same amount of followers as her, but we get where she's coming from.
It doesn't matter if you have 300 Instagram followers or 30,000—sometimes it's hard to escape that world of staring at your phone, scrolling through your feed, and double-tapping the pictures that pop up. That's why, despite never being the most followed person on the platform, we understand where Selena Gomez was coming from when she deleted the social media app—something she opened up about in Vogue's April issue.
"As soon as I became the most followed person on Instagram, I sort of freaked out," Selena told the publication. "It had become so consuming to me. It's what I woke up to and went to sleep to. I was an addict, and it felt like I was seeing things I didn't want to see, like it was putting things in my head that I didn't want to care about. I always end up feeling like shit when I look at Instagram. Which is why I'm kind of under the radar, ghosting it a bit."
Admittedly, we, too, have spent way too much time caring about things we shouldn't even care about, like that girl we went to high school with who now has two kids or finding the perfect lighting for a selfie. Perhaps it's time to take a breather Selena style, or, at the very least, cut back a bit on our screen time.