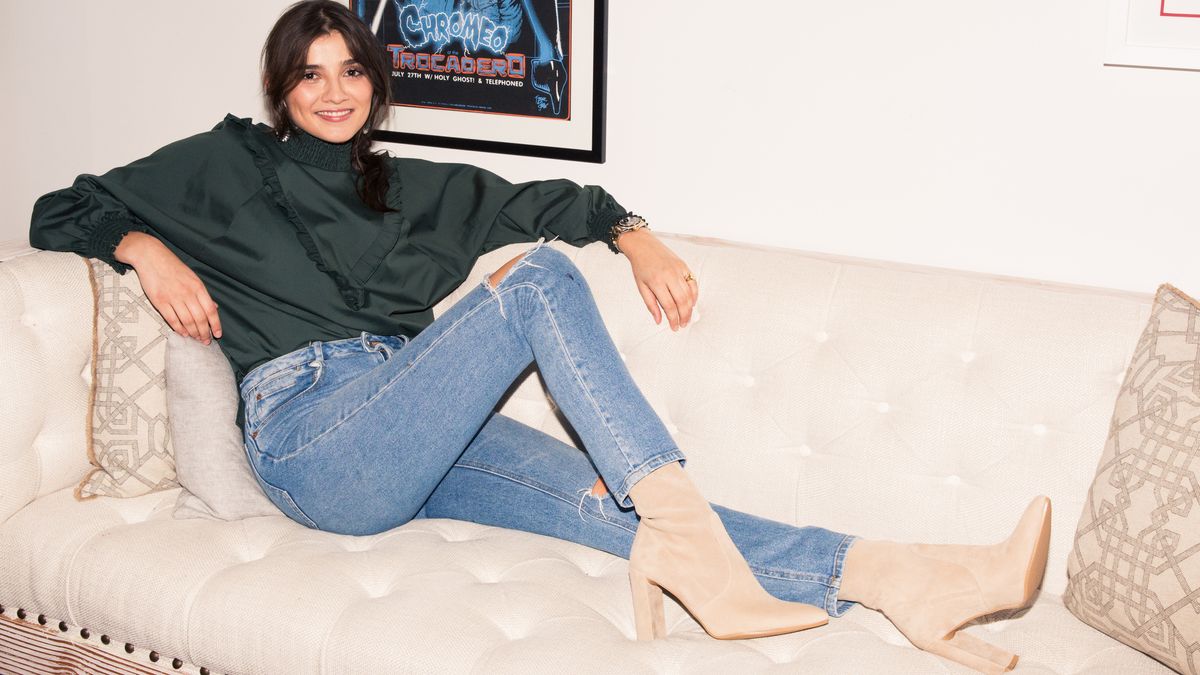 Fashion
Take one look at her wearing 'em and tell us you don't want a pair too. In collaboration with Stuart Weitzman.
Alec Kugler
Alicia Cesaro
If the seasons were punctuation, spring would unequivocally be an exclamation mark. We dare you to find someone who it doesn't instantly make giddy. After all, it's synonymous with the start of a few of our favorite things: sunshine, rapidly emptying bottles of rosé, and really great shoes. And so, to celebrate (aka to validate our need to stock our closets with new sandals), we're teaming up with Stuart Weitzman to take a walk in the shoes of three New York women and see how they step things up for spring.
---
Once spring hits, it can be incredibly tempting to more or less abandon common sense and interpret the even just slightly warmer weather as license to wear as little as possible. Which is totally fine—only it closes the door to the sartorial power of more transitional items, like the perfect ankle boot to pair with a little denim skirt or a slip dress. For us, that's Stuart Weitzman's Clinger: a suede clinger (duh) bootie with a stocking-style upper and super structural and angular heel. Lucky for us (and you, tbh), we had stylist/writer/jill-of-all-fashion-y-things Juliana Salazar put us onto not just the shape, but how she plans to wear it all spring. If we trust anyone to illustrate, it's her.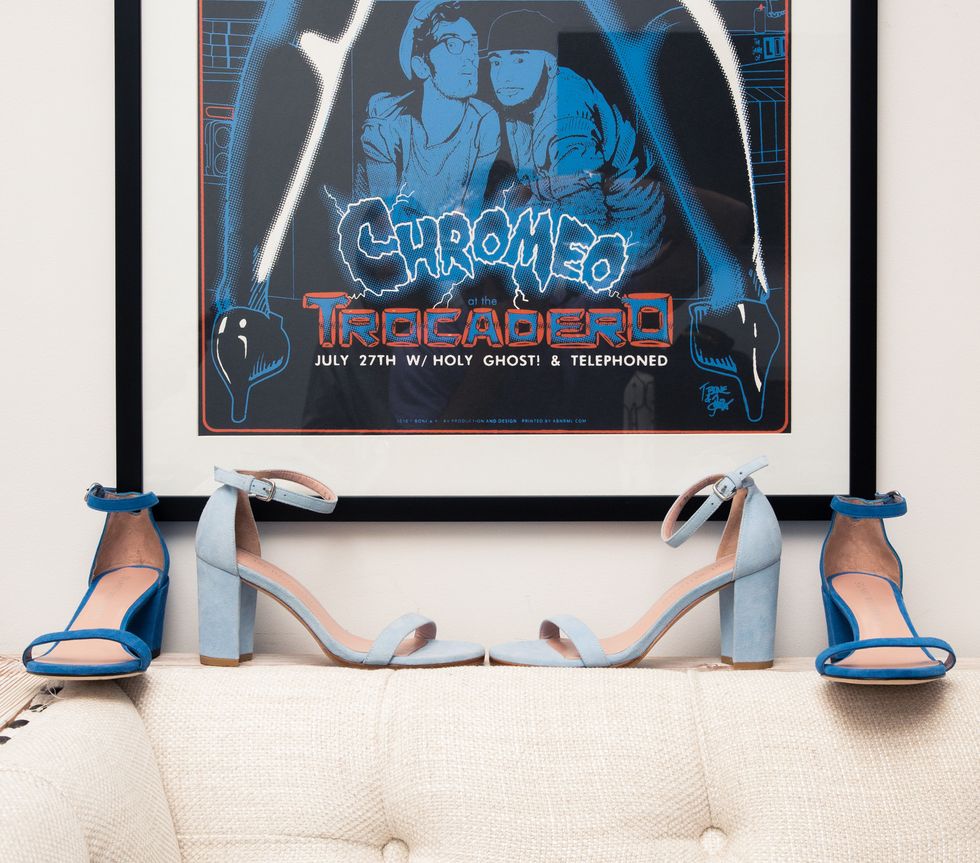 How her style completely changes come spring:
"It definitely changes. I really love the transitional phase where you know you can wear a skirt with a chunky knit and you're fine like that. I'm excited for things that would just feel weird to wear in the cooler months. Sometimes I can be very tomboy, and sometimes I can be super girly. But even when I'm wearing a very pretty dress, I have an oversized jacket over it to balance it out."
Her go-to piece to grab out of her closet as soon as the weather is warmer:
"I love mid-length skirts that have a slit or even some volume to them. I have this dress that's like a long yellow sack with all of these slits at the bottom that gives it really nice movement when you walk."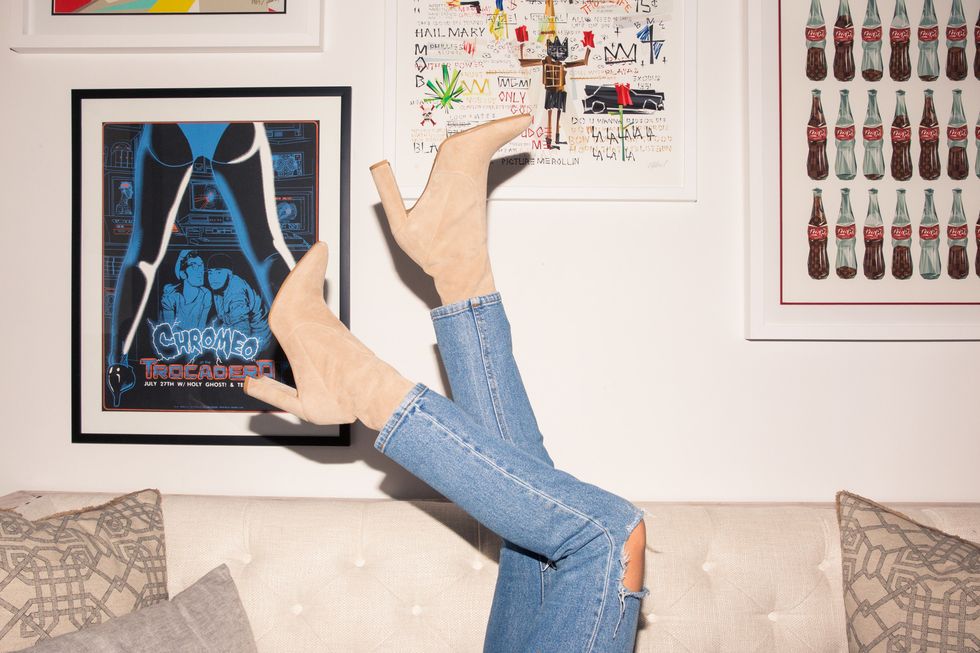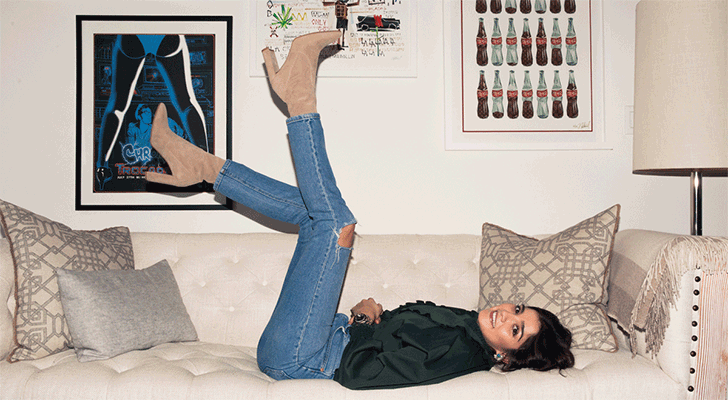 Her favorite neighborhood hangs:
"I love Washington Square Park. I love just walking through. I think it's really beautiful and shocking to people from out of town. I live in the East Village, so I'm always either at the Bowery Hotel or The Standard in the back courtyard area for drinks."
The shoes she's most excited to pull out of storage each spring:
"I get really excited about my shoe options, and I definitely get excited about open-toe shoes. I'm from Miami, so my winter wardrobe just started a few years ago [when I moved to New York]. I get excited to tap into those things, and shoes are definitely my end-all, be-all. I do think Stuart Weitzman makes good classic shapes. [These boots] are super approachable, easy-to-wear for spring. Very me!"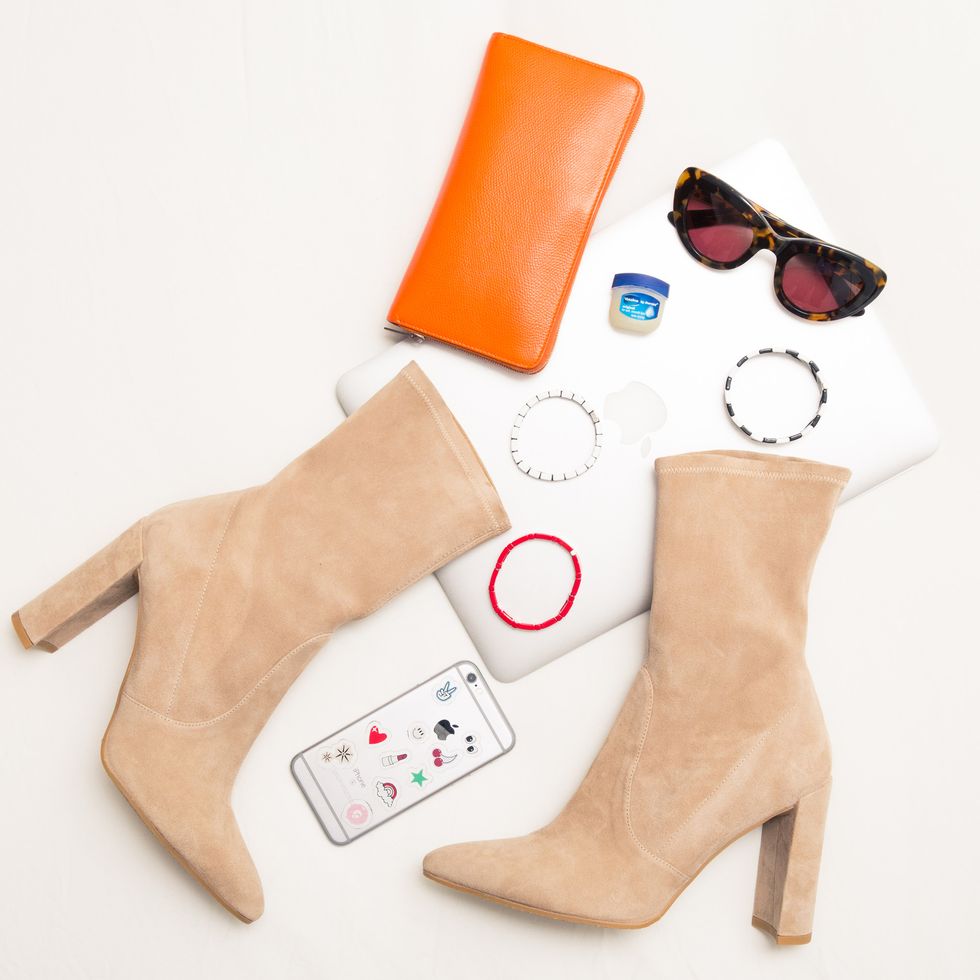 What she blasts on her headphones once it's finally nice out:
"'Harvest Moon,' by Poolside. It's been a favorite of mine for years now and just gives me such happy vibes. Perfect for a stroll on a beautiful day!"
How she makes the most of 9-to-9 dressing:
"There are definitely moments where I'm like, 'Wow, I am so Miami.' I think my style more than anything is very moody, very dependent on how I'm feeling or what I have to do that day. It fluctuates. I went one year only wearing white sneakers, but now I'm really into little heels. I love going day-to-night, I hate having to go home and change for something else. I just switch my earrings!"
Her warm weather beverage of choice:
"I love mojitos, an Aperol Spritz, or just some Don Julio with a splash of pineapple juice. Those are my go-tos."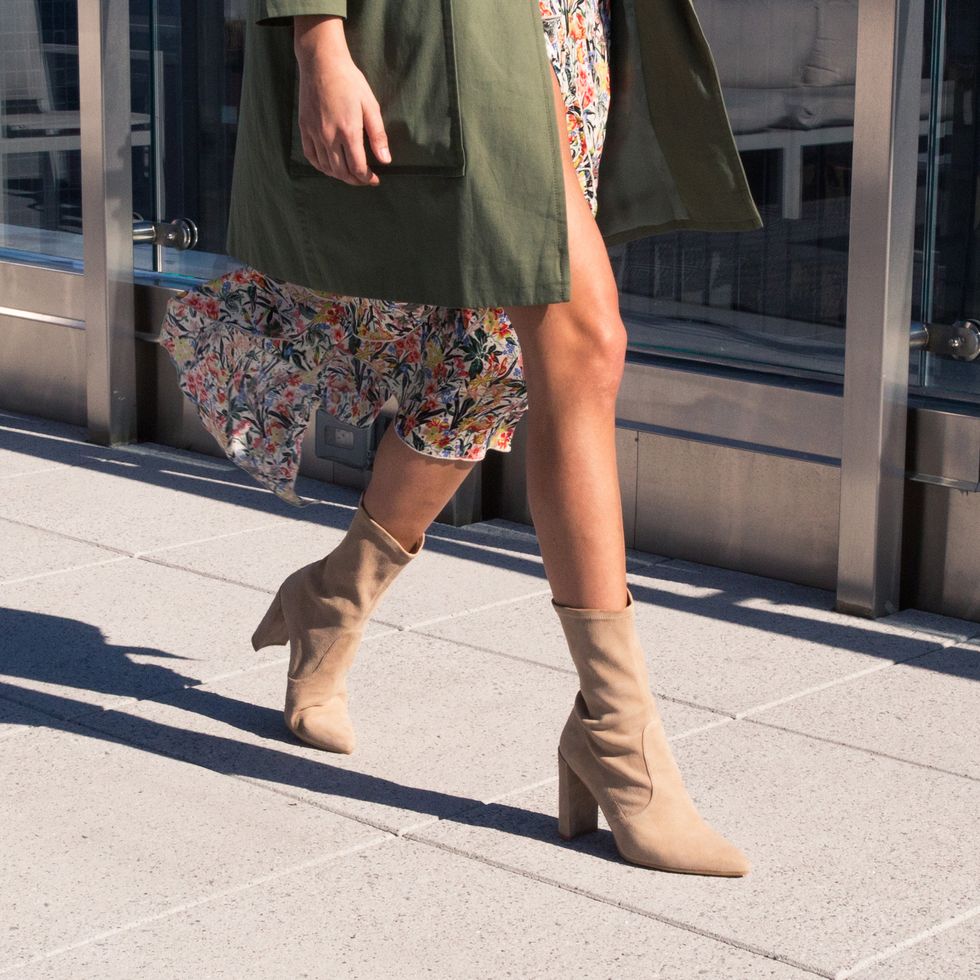 Her ideal spring day:
"I love Sant Ambroeus in Soho to sit outside on a nice day. It's really good people-watching. Palma has a really nice courtyard in the West Village. I even just like my apartment rooftop. You can get a bottle of rosé and sit up there. It's so nice."
How New York changes the moment it's even a little bit nicer outside:
"The best part about New York City is that people really appreciate the change in season. The energy totally changes. You just feel that everyone is happier, sitting outside at restaurants or on rooftops, and everyone is just in a good mood and ready to have a good time. Overall, that change of season brings a really clear difference in attitude."