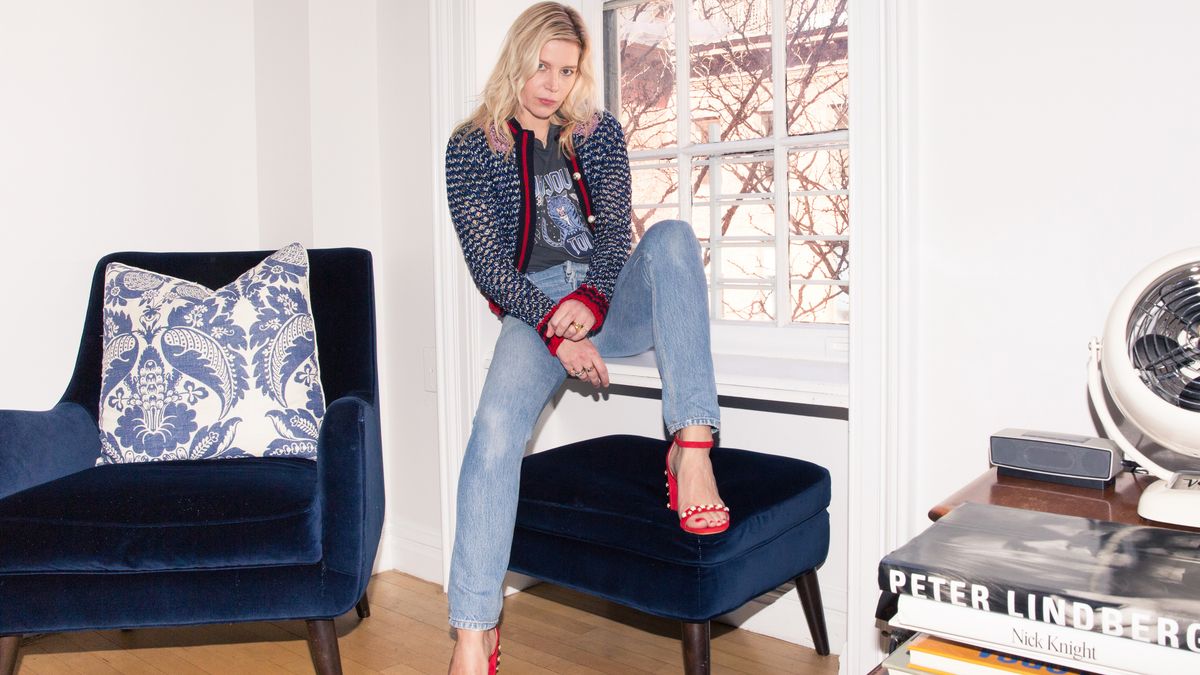 Fashion
Nicole Kidman's stylist on her "Bahamas closet" and the best heels for spring. In collaboration with Stuart Weitzman.
Alec Kugler
Alicia Cesaro
If the seasons were punctuation, spring would unequivocally be an exclamation mark. We dare you to find someone who it doesn't instantly make giddy. After all, it's synonymous with the start of a few of our favorite things: sunshine, rapidly emptying bottles of rosé, and really great shoes. And so, to celebrate (aka to validate our need to stock our closets with new sandals), we're teaming up with Stuart Weitzman to take a walk in the shoes of three New York women and see how they step things up for spring.
---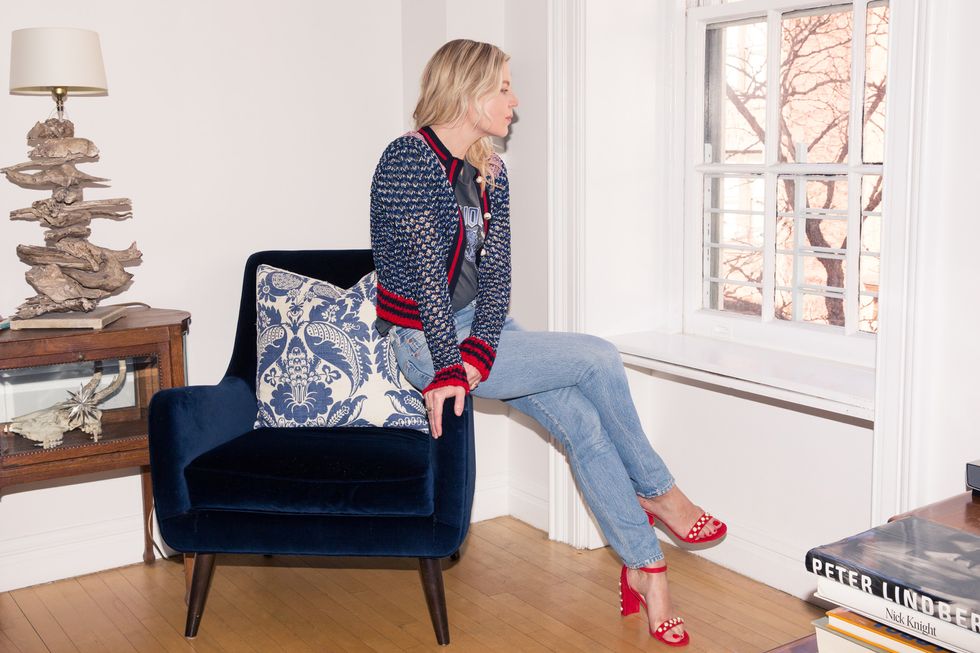 Having previously, ahem, acquainted ourselves with the closet of Julia Von Boehm, we had some inkling of what we were getting into when we found ourselves at her home for the second time. And while Von Boehm's gotten quite a few goodies since our last go at her closet, that doesn't mean that her style has deviated from her signature, Parisian-tinged brand of laidback, unfussy elegance: it's only gotten better, baby. Here are the Cliffs Notes of how to get her whole thing for yourself.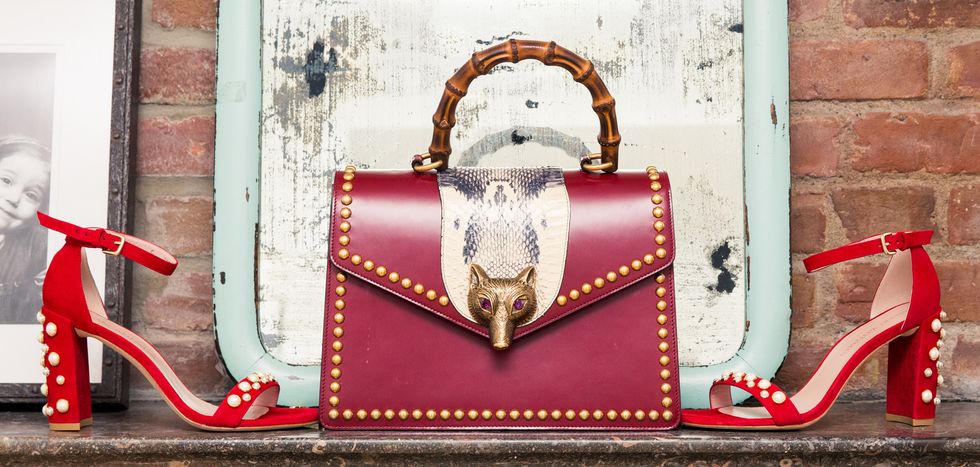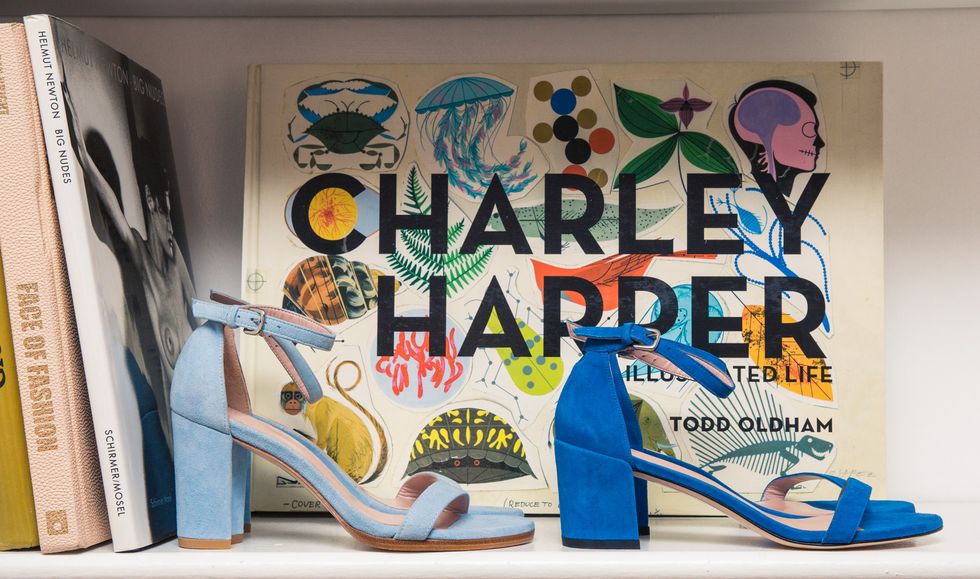 How her style changes each spring:
"You obviously feel lighter colors and fabrics. When I go on trips to the Bahamas, I dress totally different. I have a whole wardrobe in my apartment that's called 'The Bahamas Wardrobe' [laughs]. It's very different. When I go out to the country I dress different than when I'm in the city. Even in the spring and summer, I dress pretty much the same, except for with lighter colors. I get more denim-y."
Her go-to shoe silhouettes for spring:
"Definitely flats or heels. In the spring, I tend to go with a comfortable low heel or flat sandals."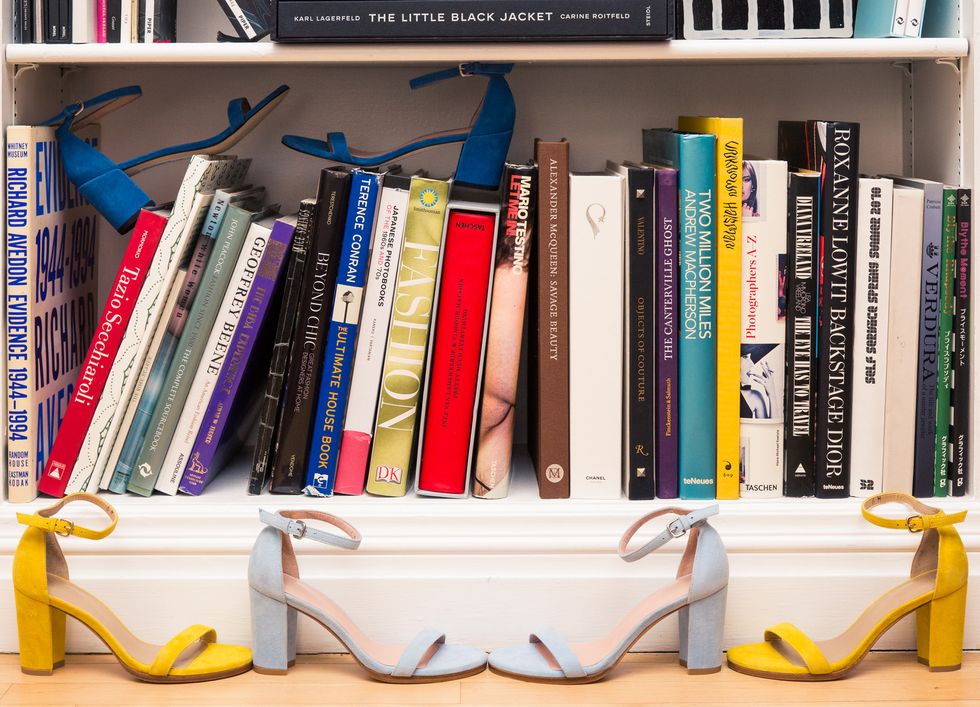 Her favorite part of spring:
"I have two little kids, and the girls and I always love to have our first stroll through Central Park when we don't have to wear jackets anymore. That's when I plan a trip up there, when the weather gets nice."
The spring completely changes her perspective on her 'hood:
"I live in Gramercy Park, the last private park in New York, so that is a go-to place. I live in this very friendly neighborhood where the girls and I can just stroll to our favorite bagel place. I don't do playgrounds in the winter. Even if they ask me to, I say no! [laughs] But in the summer it feels nice to be sitting there, and they can run around. Union Square is really close to us, and they have a beautiful farmers' market. In the spring it's nice to stroll around and buy some flowers."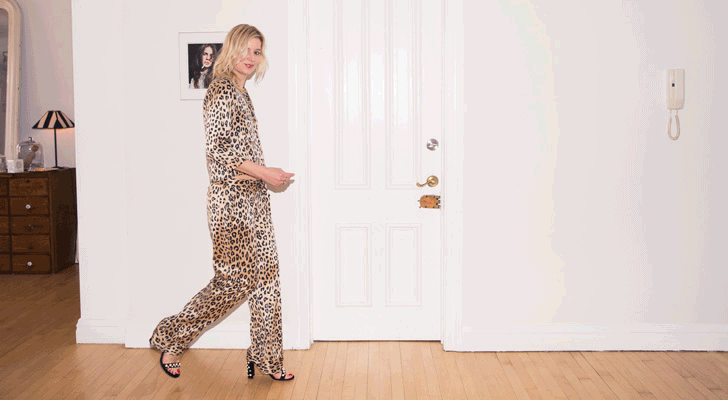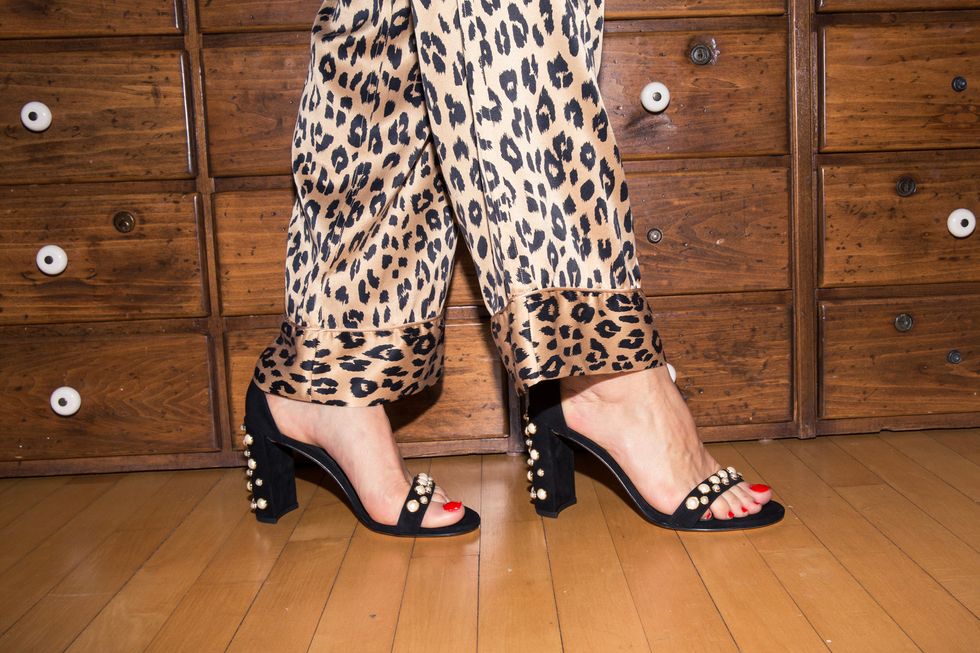 Why she's a sucker for the MorePearls sandal:
"If you're wearing a long dress, you still want a little height, and I think these sandals are fantastic. They give you the right height and are still very comfortable. I went for the red ones because I really like that pop of color. I'm definitely a fan [of Stuart Weitzman]. They're very comfortable, and they have all different heel heights. I also use them a lot for my styling for Nicole Kidman. Sometimes she wants a lower heel, and they have, like, every color possible. It's a very good go-to brand as a stylist."
Her ideal spring weekend:
"I usually do a gallery stroll with the girls, which is nice because they can see some art, in the Chelsea area. We walk around the galleries, go from one to the other."