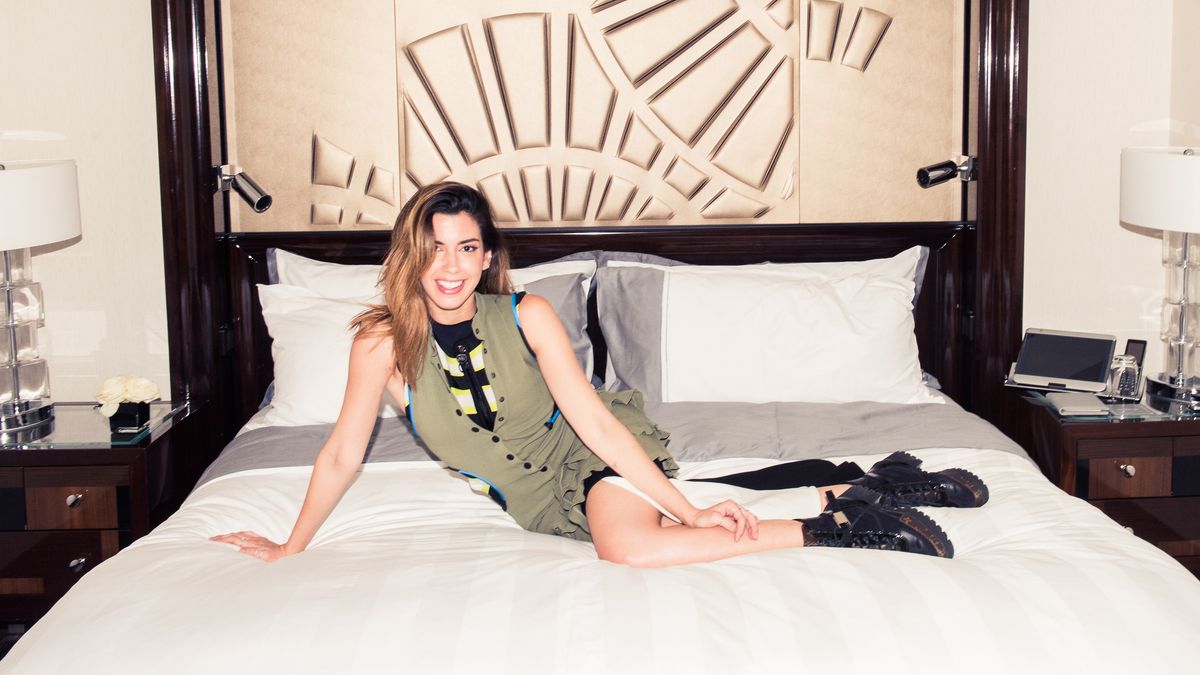 Fashion Week
It looks a little something like this.
Stephanie Mark
If you can still find someone to harp on about how social media isn't a real profession, or that being an influencer is only about wearing pretty clothes and being photographed, just have them look to Camila Coutinho for one fashion month, and we bet their opinion will change faster than you can say Louis Vuitton Petite Malle. Okay, so, fine, beautiful clothing is a part of the job, but so are under-eye-circle-inducing schedules consisting of back-to-back meetings, complete glam and outfit changeovers between shows, photo shoots, and late-night networking cocktails, peppered with flights from one fashion capital to another—all while putting out a steady stream of original content across every single social platform that exists. Oh, and usually also a website. No one can say that's easy.
But then again, this is truly a dream job, even if it is...an actual job. Just the day before Coutinho was at Vuitton House on the outskirts of Paris watching how the brand's ubiquitous travel trunks and handbags (like the one she wore to Louis Vuitton's fall/winter 2017 show) are put together by artisans. And the scenario in which we found ourselves in today with Coutinho in her Peninsula Hotel suite overlooking Paris ahead of fashion house's show at the Museum du Louvre—where Nicolas Ghesquière sent models down his statue lines runway—was the best way to close out. 
---