Making of Fashion Week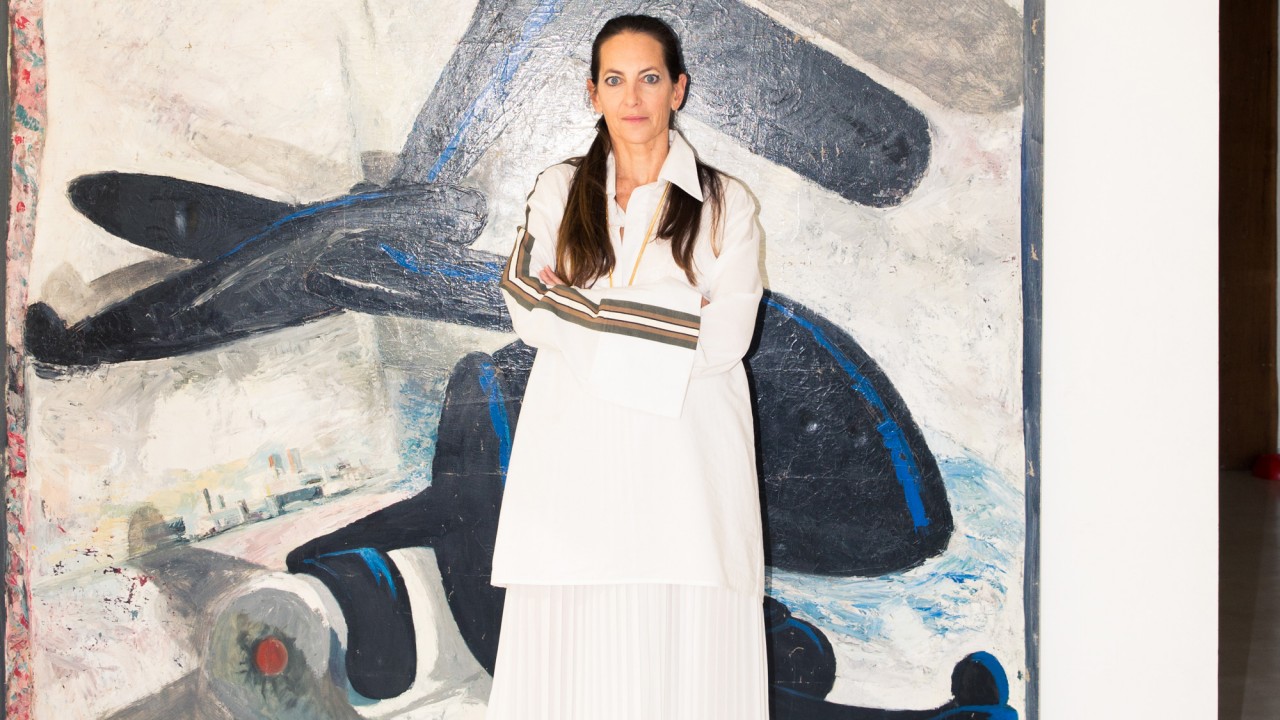 Every Editor We Know Is Obsessed with This Label
Bonnie Young's line was born out of an extremely high-end children's collection.
New fashion brands pop up literally all the time. Every season, our calendar is increasingly packed with new presentations, shows, happenings... It's a little overwhelming and can be difficult to cut through the noise. But every once in a while, a new collection completely stands out, and it's immediately what everyone seems to be talking about. Think Adam Selman, Rosie Assoulin, or Sies Marjan.
BY.Bonnie Young is just such a brand. After spending years traveling the world for Donna Karan (she lived the dream life, being based out of Florence to be close to the brand's factories), she launched her own high-end children's line (which she describes as being even more luxe than her adult collection). "I opened a store in Aspen, and all these women were buying my kids clothing for themselves and ordering big sizes. A lot of my friends did that, so finally one of my very good friends said, 'Basta—time to do a women's collection,' so she funded me to do the first two collections."
The grown-up label is itself seriously luxe. There's a buttery leather anorak that would give you goose bumps it's so beautiful, and more heavy cashmere pieces than you could possibly wear in a season. For spring, there's also a delicate floral print that was inspired by the idea of a Victorian Jane Birkin. "I love women from the '70s because I just think there were these cool women that really never gave a shit, they were free. Celebrity women in the '70s were very connected to their clothing and to their style, and that really inspired me. I was also really also inspired by the Victorian era. It was that juxtaposition of the uptightness of the Victorian with the freedom of [the] '70s. Like the flower dress—it's very high-necked, but it's flowy at the same time and it's completely sheer."
If that seems like a specific reference, that's because it is—it's also a core part of what Young does. "If you see my look books, there's always a story. I try to bring emotions to people, whether it's through the details, through the fabrics, whether it's through the pictures that I do, and I think the same philosophy I used for my kids collection, so I think you can see a similar aesthetic, but it's a different silhouette."
And about all that travel—along the way she collected an extensive cache of antique jewelry from all over the world, and a few books of her photographs from her travels. Those experiences can't help but inform her designs, but in a way that feels refreshingly intuitive and easy, not at all like a novelty. "I've collected pieces from everywhere, all over the world—antique pieces, vintage pieces from Berlin to Paris, so I have a huge storage of inspiration that sometimes feels relevant, sometimes doesn't feel relevant. I think the appreciation of the fabrics and textures from many cultures, and just those subtle details that are probably accidental, I try to instill that. When you've traveled so much, I just think it's inside of you and it comes out with your creation."
Her fall collection debuts this week in Paris, and while we couldn't get a sneak peek (she was extremely secretive about the new pieces) we're confident it will be beautiful, thoughtful, and also extremely threatening to our bank accounts.