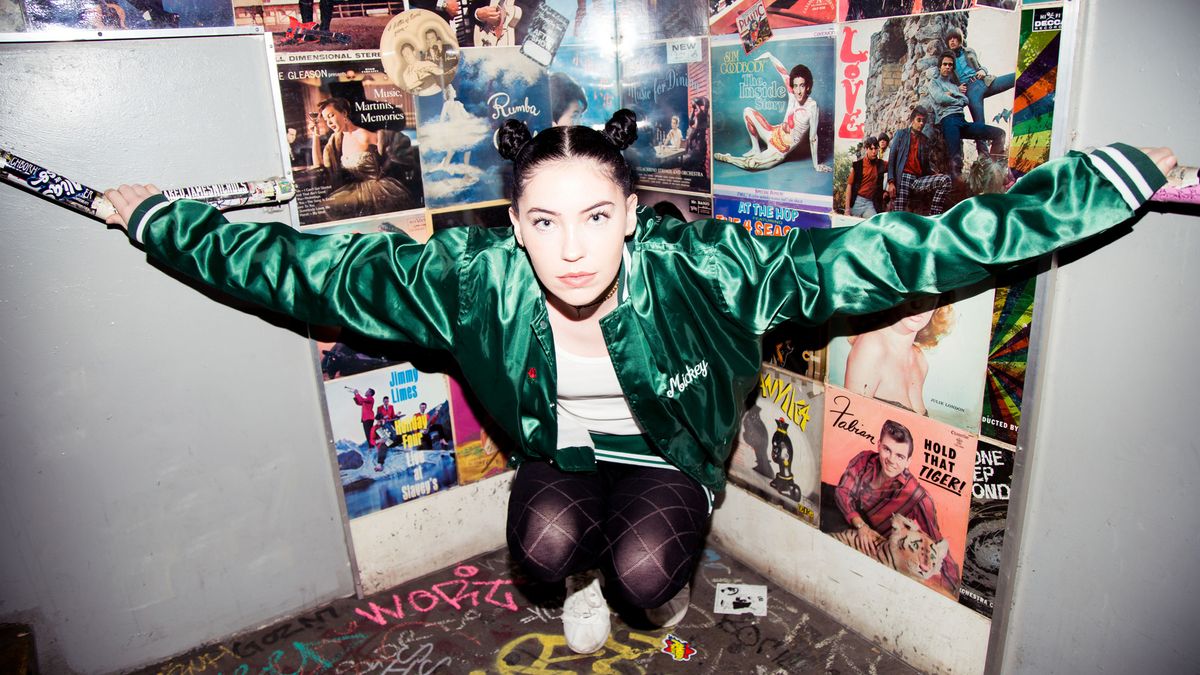 Living
Don't you love being ahead of the curve?
Travis Schneider
Imagine one of the most memorable moments from your childhood was you, at the age of four, belting out the words to "Greatest Love of All" by Whitney Houston in a Tokyo karaoke bar? Such is life for British musician Bishop Briggs. Casual. "Going to karaoke bars was the thing to do if it was someone's birthday," she told us. "'Greatest Love of All' by Whitney Houston is a very big song for a small person to do, but for some reason I sang it at every occasion I could." We applaud you, Briggs; we have a hard enough time collectively belting out Bon Jovi's "Livin' On A Prayer".
Briggs may just be one of the most relatable artists we've spoken to lately—she resorts to meditation to calm her nerves, has a penchant for incense, and could never live without her Polaroid camera. Same, same, and same. Keep reading to find out all the other reasons we fell in love with this now-L.A.-based artist (we bet you'll fall in love with her, too—just in time for her tour).
---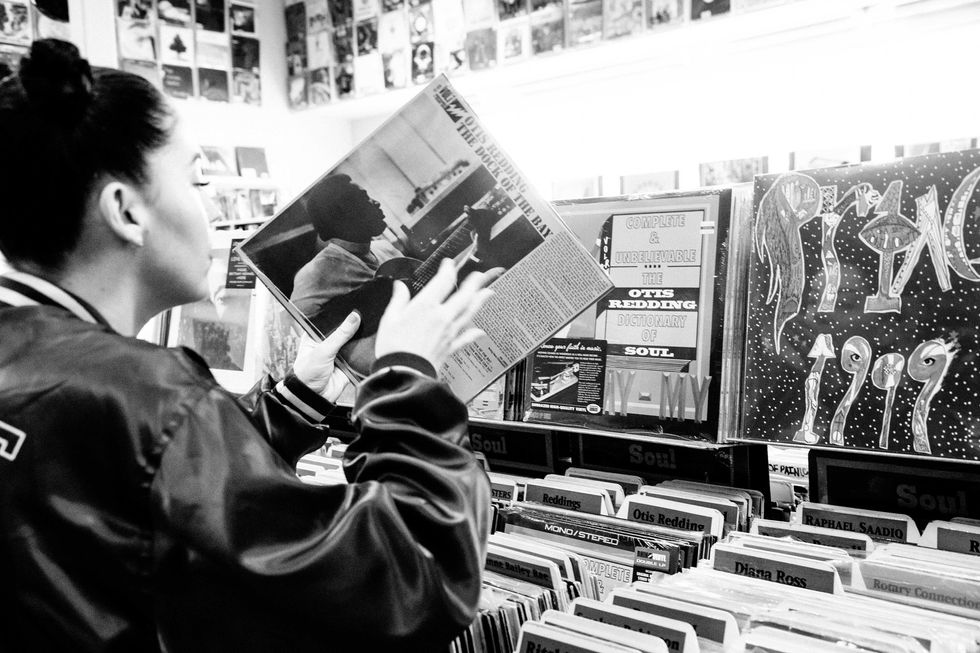 On her musical upbringing:
"I grew up listening to a lot of Motown music—I was really lucky that my parents were interested in that. They are both Scottish, and they love the Beatles, Aretha Franklin, and Otis Redding—that was hugely impactful. When I was younger, I was in a gospel choir for a couple years, and that was when I got introduced to this whole other world of soul, singing with emotion, and bringing in harmonies that are sometimes unexpected—that really opened my eyes."
The story behind her hit song "River":
"That was the first song that I wrote with Mark [Jackson] and Ian [Brendan Scott], who are the producers behind the music. It was our first session together, and it became this aggressive, explosive expression of whatever we were feeling in that moment, and that's the best way I can describe it—it's all about tension and release."
What she loves about being onstage:
"Honestly, it's when I am most free. I don't think there's any other time in my life that I am that free than when I'm onstage. I think that's the best way to describe it, it's complete release."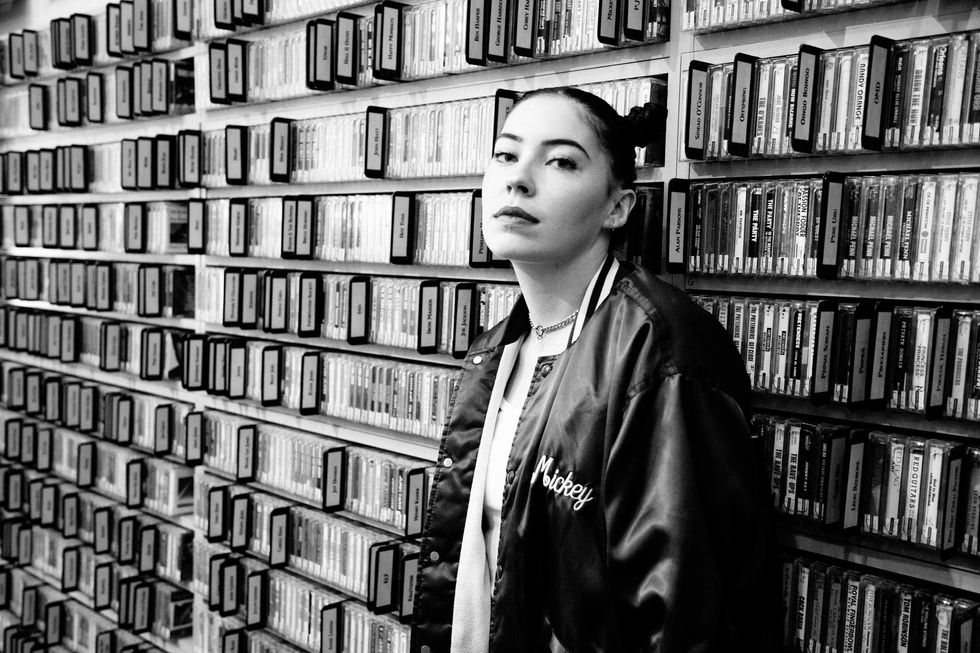 On staying calm before performances:
"If only you saw me before I go onstage [laughing], it's a mess. I'm either meditating in one corner or pacing in the other. I get very nervous, but I try so hard to use it to my advantage, I try to turn it into excitement. Meditation is really helpful, and I think what I like most about mediation is it allows you to practice gratitude in where you are in that moment and to appreciate what's going on. I think that can take away the nerves, too, because you all of a sudden are in this place of peace and feeling thankful."
On the most surreal moments of her career:
"There [was touring with] Coldplay, that was kind of surreal—I don't think I'll ever forget that. Then, from Coldplay to selling out the Troubadour, these are huge goals and huge things that I could've honestly only dreamed of ever happening. Then the biggest accomplishment of all was just having others connect to the music and connect to the lyrics. That's something that I've always, always hoped and dreamed for."
Five things she can't live without:
"Number one, Polaroid camera—just waiting for that endorsement, still hasn't happened [laughing]. Number two, my brain. My sister. I'm gonna go with music because I think that encompasses a lot. And then my fifth thing that I cannot live without—the logical side of me wants to say water, but of course there's a more creative answer than that—I'm gonna go with incense! There's this one called Dragon Blood incense, I feel like it changed my life."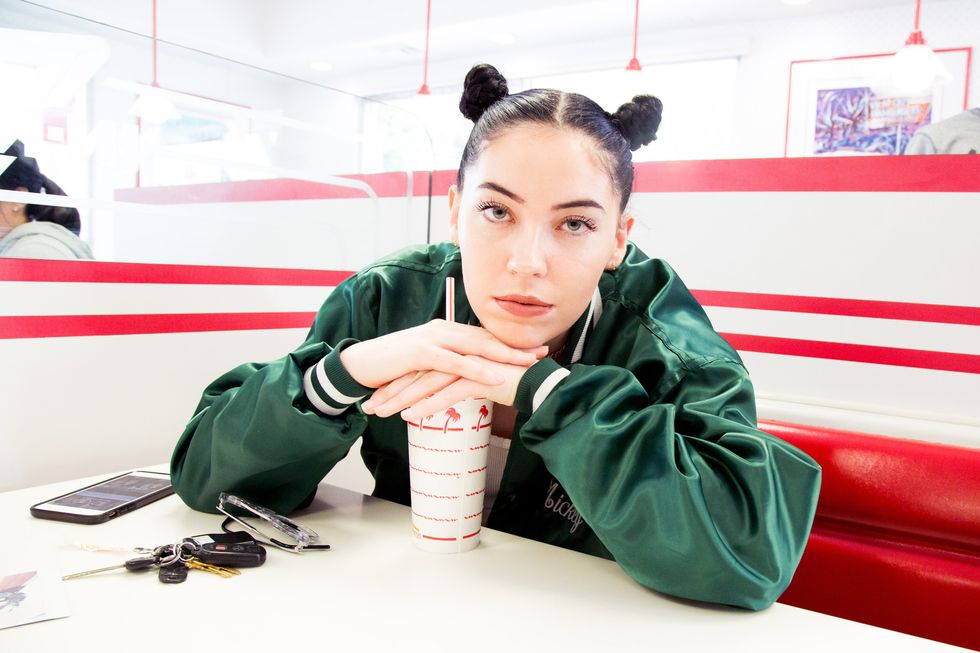 The Maya Angelou quote she swears by:
"A Maya Angelou quote, 'When people tell you who they are, believe them,' is something that I've taken with me through every situation I've been in. The idea behind it is that when you meet someone and they turn around and say, you know, I'm crazy, I'm disorganized—believe them because they know themselves better than anyone else. I've found that it's a lesson on listening to others and also listening to your gut instinct. [It's] offered me a lot of guidance."
Her plans for 2017:
"I'm going to be touring in April, and it's going to be my first headlining tour that I've ever done, so I'm really, really excited to go on this experience. It's going to be with the band SHAED and Manatee Commune. That's a whole new world as well, so stay tuned."