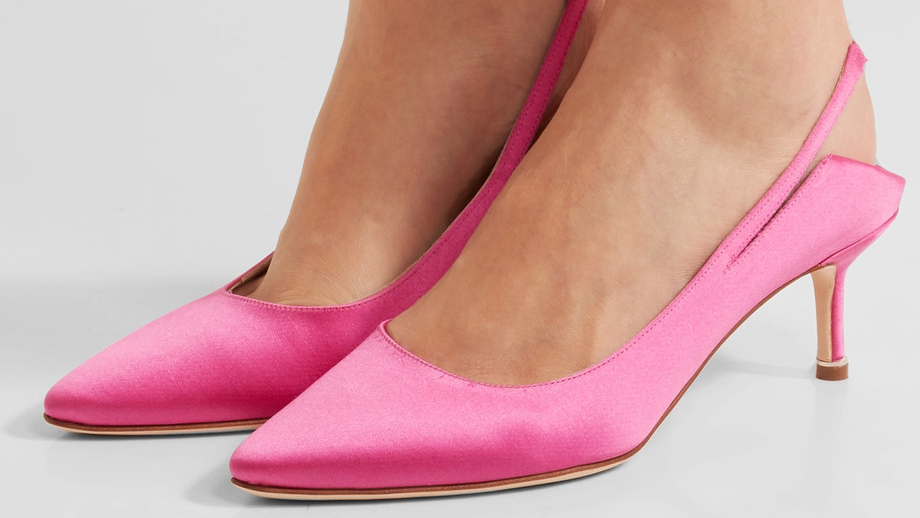 Carrie Bradshaw Would Definitely Want a Pair of These Shoes
Vetements x Manolo Blahnik just hit stores—and it's already selling out.
Even after all these years, when we think Manolo Blahnik, Carrie Bradshaw comes to mind. The Sex and the City character was all about those covetable heels, so we can only imagine how she'd react to the brand's collaboration with Vetements. The collection—which, by the way, is already selling out—is a mix of classic and modern, as bright satin styles get graphic updates and come quirky-cool shapes. The only issue? These babies will definitely cost you, as even the cheapest pair rings in at $1,585. It's the perfect time to ask yourself: "What would Carrie do?"