WWWRN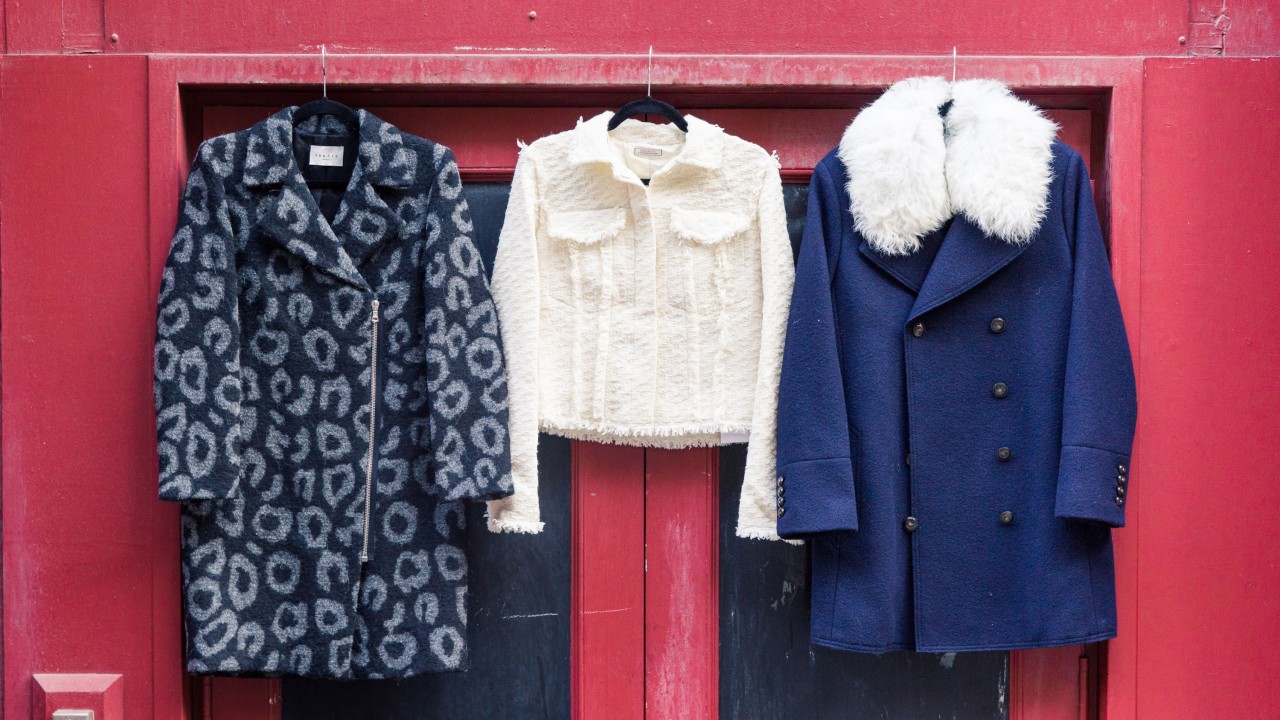 A Tale of the One That Got Away
In memoriam of the dream designer pieces we missed out on (and the new ones we're buying). In collaboration with THE OUTNET.COM
Ever heard of reverse buyer's remorse? (We might have made up the term, but the condition is real.) It's when you regret not purchasing something—whether it was a CHANEL tweed jacket, a *perfect* navy peacoat, or a furry Givenchy bag. Whatever the case may be, it's long gone. But what better way to cure our sartorial mourning than with equally beautiful pieces that fill the void? Here's the tale of the magical unicorn of a piece that got away and the new items we're not repeating *that* mistake over.
Emily Ramshaw
Senior Editor: Features
"I will honestly never forget the leopard-print coat I found in a Montreal vintage store for a truly minuscule amount of money—and, in what will (hopefully) always be the most idiotic moment of my shopping career, that I left without it."
Not making the same mistake with these:
1. Sandro Coat: This Sandro coat (leopard-print with some Parisian je ne sais quoi) helps to stifle the blow of that missing vintage coat.
2. Jil Sander Bag: Arguably the most beautiful and minimal bucket bag I've ever seen. Come to Mama.
3. Rosetta Getty Boots: Sure, my collection of ankle boots is bordering on abhorrent, but these Rosetta Getty black booties are surely the most perfect yet.
Laurel Pantin
Editorial Director
"There's something about a double-breasted navy coat that I just love, and I'll never forgive myself for passing on the perfect one years ago at a sample sale. I put it down for one minute, and it was immediately snatched up, and I've regretted it ever since. It didn't even fit her! I was so sad."
Not making the same mistake with these:
1. Sonia Rykiel Coat: This coat is a nice replacement; it's classic and makes anything look more dressed up.
2. Proenza Schouler Bag: This bag, plus the coat, plus the boots give me a really romantic '70s vibe, à la Love Story.
3. Iris & Ink Boots: These boots are classic, but also insanely cool. They'd look great with a pair of jeans, or with a long patterned dress.
Meagan Wilson
Editorial Manager
"I remember *this* 3.1 Phillip Lim embossed pink neoprene coat like it was yesterday. I also remember passing it up on mega, mega sale, swearing I would return to scoop it up only to find someone had snatched it from my grasp a few days later, like it was yesterday. It hurt like hell, and I've never fully recovered."
Not making the same mistake with these:
1. Missoni Coat: This pastel pink Missoni number is kind of the ultimate broken heart salve, no?
2. Jil Sander Bag: I'm a sucker for a mini bag, and because of—not despite—the risk factor, white ones, too.
3. Alexander Wang Boots: Pair the above with a chunky-ish black boot (my other weakness) and we're in business.
Noah Lehava
Senior Editor: Health and Wellness
"I have a sort of out-of-the-ordinary nightly ritual that really chills me out before bed: eBay. As long as an auction doesn't end past 11 PM, digging into the depths of long-forgotten-about '90s CHANELs (currently seeking an ice cream print dress) and Hermès for less than a month's rent is my zen. As much as I've come out winning some stunning pieces, there is one that got away that I can't forget (it's honestly changed the way I bid): a tweed cream with rainbow speckles CHANEL jacket that was actually my size. It was also won for a steal! Why didn't I just bid a little higher?"
Not making the same mistake with these:
"It's kind of a quirky piece, but after Kendall Jenner toted a furry Givenchy bag everywhere for a year, I felt like I needed one. But like most 'It girl'-approved pieces, it was long gone before I had the chance to add to cart."
Not making the same mistake with these:
1. 3.1 Phillip Lim Bag: Now that Gigi Hadid owns a furry bag, too, I've decided that fringe is much more practical—and a better investment. This Phillip Lim option is still something that'll *pop* and give my look some texture but will work during the warmer months, too.
2. Opening Ceremony Dress: I may feel lazy when the temperature dips, but I definitely don't want to look that way. I'd so much rather throw on this bright turtleneck dress with tights and sneakers or over-the-knee boots than struggle to make leggings or *joggers* (read: sweatpants) work-appropriate.
3. Moschino Heels: Trash-talk kitten heels all you want, but they're comfortable and classic. Plus, they'll go with everything.
Jodi Taylor
Assistant Editor
"A few years back, while shopping in a designer consignment store, I came across the CHANEL Transparent Naked Flap bag. Why I didn't scoop it up right then and there is beyond me—it's been on my mind ever since. Not even kidding, I've had dreams about it. I've made a promise to myself that if I ever come across this magical bag again (all my fingers and toes are crossed), I will buy it right then and there without hesitation."
Not making the same mistake with these:
1. Fendi Baguette Bag: It may not be clear, but this Fendi is pretty much the same size as the CHANEL Flap Bag I can't get off my mind, plus it's equally as beautiful and not to mention such a classic.
2. Jonathan Simkhai Blouse: I'm all for practical dressing in the winter (for the most part), but you have to add a little bit of fun sometimes. Which is exactly why this Jonathan Simkhai blouse, with its cutout shoulders, is the perfect addition to my winter wardrobe.
3. Gianvito Rossi Shoes: Every beautiful bag deserves a pair of beautiful shoes, and these Gianvito Rossi ones are dying to be worn for a night out in the city.
Part of the series:
WWWRN