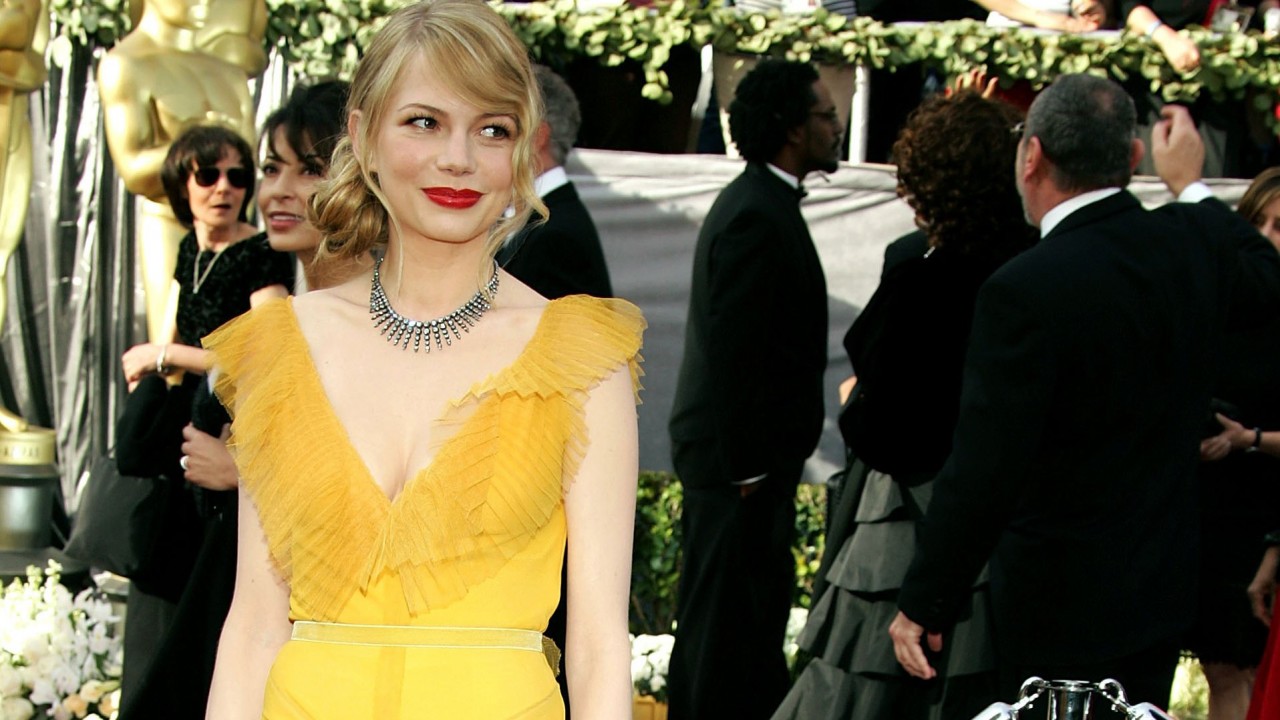 The Best Oscar Looks of All Time According to Celeb Stylists
Can you tell we're excited for Sunday?
Oh, the Oscars. Sure, they're the most important awards of the year—"The Academy Award goes to..." yadda, yadda, yadda. The awards are grand. But if you know us—and we hope you do—you know it's the red carpet that really matters. And part of why it matters so much, part of why we really care and why the celebs who walk it really care, is because it's steeped in history and legacy—and people don't forget. All the greats of Hollywood style have walked and wowed on the Oscars red carpet: Grace Kelly, Audrey Hepburn, Barbara Streisand, Sharon Stone. We say those names, and you know the dress—they represent a moment in Hollywood lore as much as the words "Here's looking at you, kid." So we asked the stylists who will dress this year's stars (with plans of their own of making their mark on that carpet) to name their best of all time. As it turns out, that marigold Vera Wang gown that Michelle Williams wore in 2006 might just be the one. 
---
Stylist to: Jamie King, Teresa Palmer, Cleopatra Coleman, Patricia Arquette
"When looking back over the many years of the Oscars red carpet history, I still come back to Audrey Hepburn's Givenchy dress. In recent times, wearing tea-length or a dress shorter than a gown to the Oscars tends to start a conversation. Personally, I have loved seeing ladies in more low-key or shorter silhouettes in recent years. For me, it takes us back to the elegance of a simpler time."
Stylist to: Lupita Nyong'o, Jared Leto, Michelle Dockery
"I would say Julia Roberts in the black-and-white Valentino in 2001—it was timeless and modern all at the same time."
Stylist To: Angelina Jolie, Zosia Mamet, Abbie Cornish
"Michelle Williams in the saffron Vera Wang. Not sure what year. It was the perfect color—and yellow is hard to wear—and she had the perfect lipstick. There have been SO many great looks, and a lot of hideous ones, but that one always comes to mind as effortless and modern, and edgy and glamorous."
Stylist to: Emma Watson, Lily James, Gabriella Wilde
"Michelle Williams in 2006. The unexpected saffron color really stands out in my mind—it was so modern, yet felt so Hollywood Golden Age. I loved the slick of red lipstick."
Stylist to: Sharon Stone, Nikki Reed, Brittany Snow
"I love a good rule breaker when it comes to fashion. Sharon Stone kept it cool and casual (in 1998) by grabbing a shirt from her then-husband's closet and pairing it with a silk Vera Wang skirt. Turning heads for looking effortless and elegant by mixing couture with off-the-rack menswear."