Kanye West Is Coming Out with a Makeup Line Because Of Course He Is
We should have expected this.
Makeup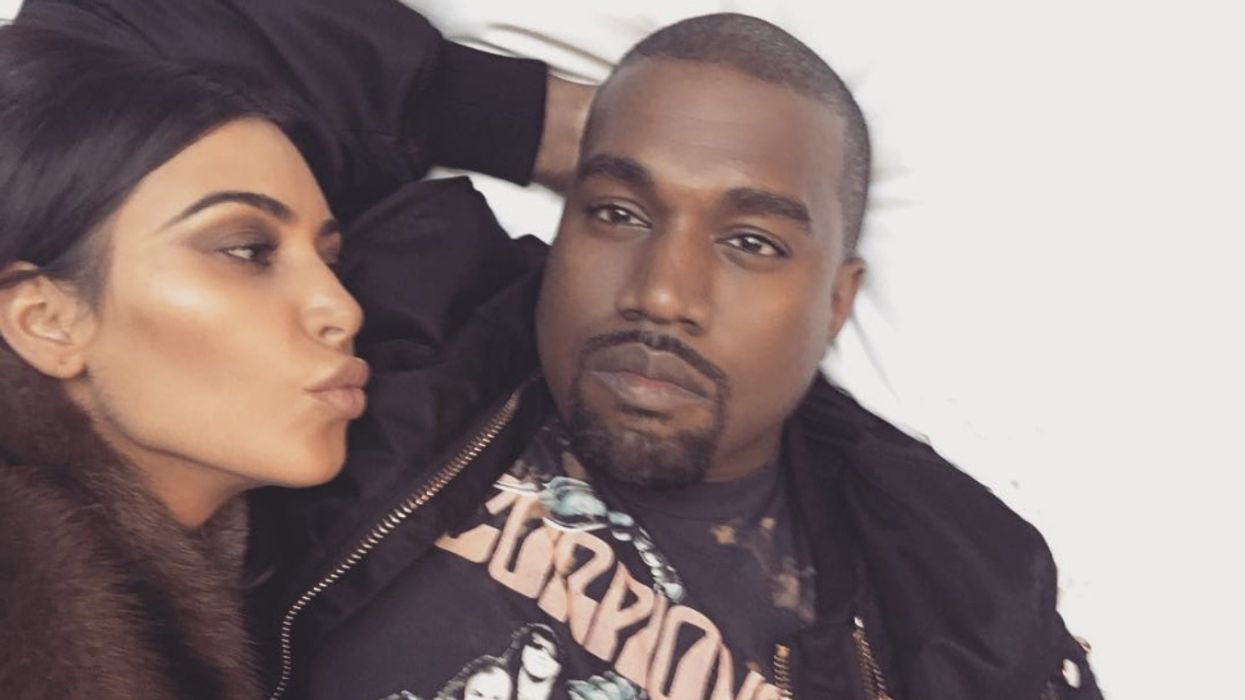 What's a guy to do once he dominates the fashion industry, causing mass chaos over sneakers and sweats? Start a cosmetics line, of course—aka the next step in taking over the world. Yes, Kanye West has filed paperwork for his very own beauty brand (sorry, Kylie), and it's even got a name, too: Donda, in honor of his late mother who passed away in 2007.
To be honest, we have every bit of faith the artist's new venture will do extremely well. He's married to the queen of contouring, after all, and has probably picked up a few tips from Kim along the way. Plus, Kanye himself isn't someone to shy away from changing his look, bleaching his hair, and rocking colored contacts. If anyone can pioneer a crazy new trend like cat whiskers or something out of The Hunger Games, it's the guy who creates lines around the block for $1,000 distressed pullovers.
Still, if Kanye needs some more ideas, we're happy to help by suggesting a few products. Kanye, please see below.
---
Hair Bleach
We're not quite sure if Kanye's line will include hair products, but since things are just getting started, the possibilities are endless. This family does like to experiment with bleach, so it might be a wise investment to just start selling their own. Then they can shock us with drastic hair changes whenever they want! 
Guylighter
Yes, this is a made-up word (guy + highlighter), but in all seriousness, if anyone can make the men's makeup thing an actual thing, it's Kanye. It doesn't have to be highlighter, either. Maybe it's an eyebrow kit! 
A Lip Kit
In collaboration with his sister-in-law, Kylie Jenner, of course, to avoid a family war. Just imagine *those* lines...
Face Masks
Ones that are really hydrating, but also have some sort of ridiculous design. Then he can send his models down the runway wearing them because synergy, Kanye. Synergy. 
Cat Whiskers
It was a joke at first, but now that we're thinking about it, we're curious. Your move, Kanye.