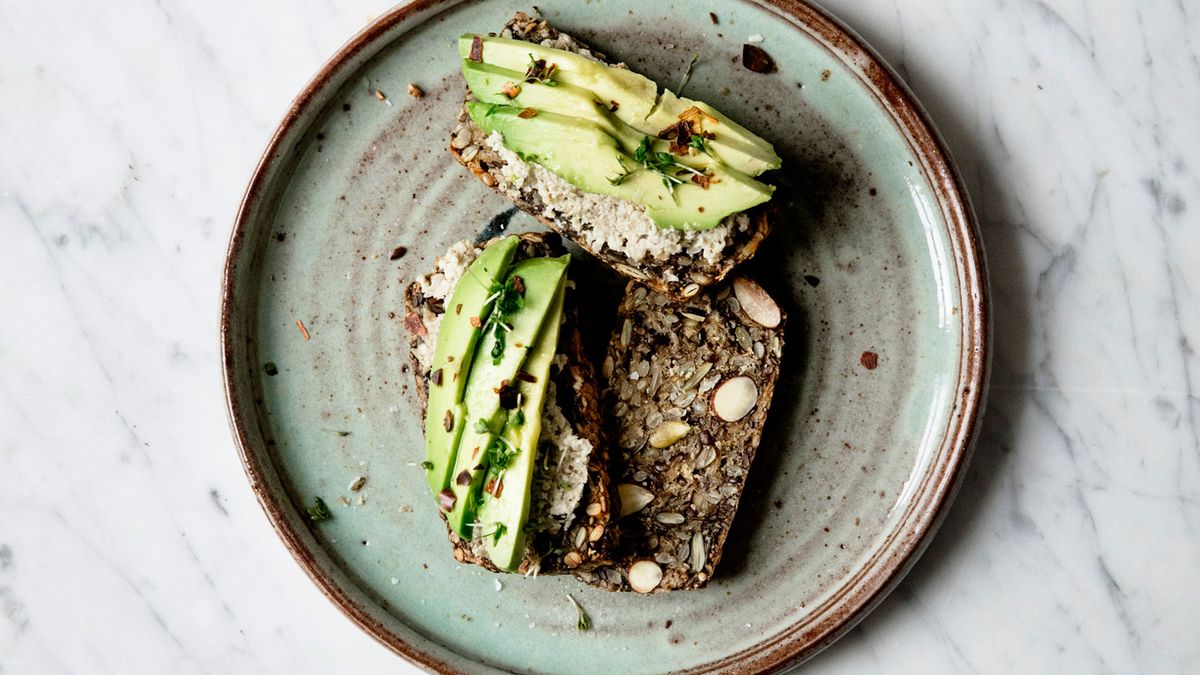 Food
My New Roots' Sarah Britton calls it "life-changing." She's not wrong.
Line Klein
When Sarah Britton, founder and whole-foods recipe savant behind My New Roots, invited us into her Copenhagen kitchen, she whipped up two of the dishes she makes most regularly for herself and her family: the incredibly warm and comforting Four Corners Lentil Soup and this, the Life-Changing Loaf of Bread. Let us explain the "life-changing" moniker—because in this gluten-fearing, bread-loving world we live in, it is pretty life-changing. The "bread" is easy, easy, easy to make, it's gluten-free, requires no kneading or any complicated baking techniques whatsoever, and it will fulfill any carb cravings you have without causing the incumbent bloat that typically comes with eating five slices of toast (we've all been there). Please, enjoy.
"This recipe is by far the most popular on My New Roots, and one that I make most frequently in my own kitchen. Grain-free, gluten-free, protein-rich and loaded with fiber (and flavor!), this "bread" also makes the best toast of all time. No need to knead either: stir everything together in the baking pan and pop in the oven. Add spices, herbs, dried fruit, olives—whatever—to keep things interesting."
---
The Life-Changing Loaf of Bread
Makes 1 loaf
Ingredients:
1 cup sunflower seeds
½ cup flax seeds
½ cup hazelnuts or almonds
1 ½ cups rolled oats
2 tbsp chia seeds
4 tbsp psyllium seed husks (3 tbsp if using psyllium husk powder)
1 tsp fine-grain sea salt (add 1/2 tsp if using coarse salt)
1 tbsp maple syrup (for sugar-free diets, use a pinch of stevia)
3 tbsp melted coconut oil or ghee
1 ½ cups water
Directions:
1. In a flexible, silicon loaf pan (or a regular loaf pan lined with baking paper) combine all dry ingredients, stirring well. Whisk maple syrup, oil, and water together in a measuring cup. Add this to the dry ingredients and quickly mix very well until everything is completely soaked and dough becomes very thick. Smooth out the top with the back of a spoon. Let it sit out on the counter for at least 2 hours, or all day or overnight. To ensure the dough is ready, it should retain its shape even when you pull the sides of the loaf pan away from it.
2. Preheat oven to 350°F/175°C.
3. Place bread in the oven on the middle rack, and bake for 20 minutes. Remove bread from loaf pan, place it upside down directly on the rack and bake for another 30-40 minutes. Bread is done when it sounds hollow when tapped. Let cool completely before slicing (difficult, but important).
4. Store bread in a tightly sealed container for up to five days. Freezes well, too—slice before freezing for quick and easy toast!