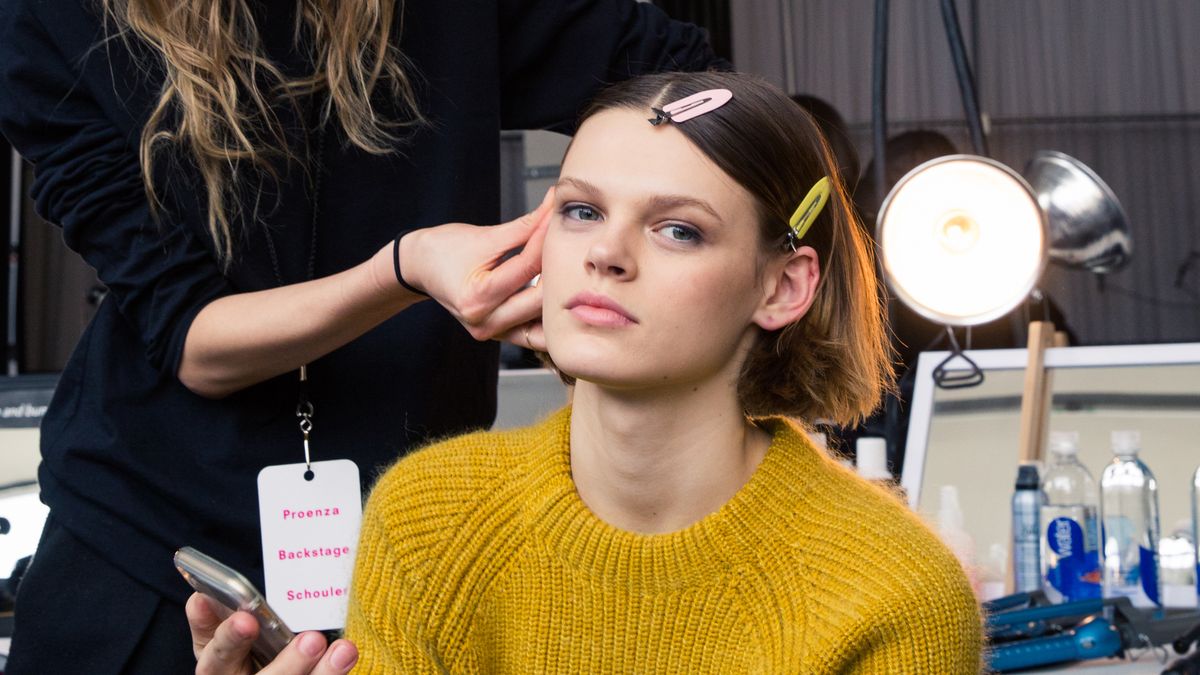 Fashion Week
Low-maintenance beauty at its best.
Alec Kugler
On an early Monday morning backstage, makeup artist Diane Kendal was busy taking a group of beauty editors through the makeup look she created for Proenza Schouler's fall 2017 show. "And what about foundation?" we asked. "None, just concealer where needed," she replied. "And the eye makeup?" "Nothing more than a white eyeliner—MAC Chromagraphic pencil in 'pure white'—on both lash lines and at the inner corners and outer corner, which was then blended out with a brush."
Backstage, the word "individualism" was also heard frequently, as that's exactly what designers Jack McCollough and Lazaro Hernandez aspired to with the slightly different looks. So did Holli Smith, with Bumble-&-bumble-styled hair particular to each model, some with bangs or curly bobs, others with heaps of extensions for long, sleek, straight hair. "The Proenza Schouler girl is always a bit easy—even if she's polished, her personality hasn't been taken away," she said.  "The spectrum of hair we are doing today goes from naturally straight, ironed hair to girls with short bobs and girls with natural curls."
And it's safe to say the skin prep, courtesy of Tata Harper's well-regarded five-minute backstage facial, took more time than the makeup. It left models with cleansed, masked, treated, and uber-hydrated skin, and helped create the dewy, glowy finish otherwise known as recreating July in February.
The whole Proenza look defined? Simple, bright-eyed, bushy-tailed, and glowing, the perfect look whether you're walking in a major show or, you know…just trying to get through Monday morning.
---