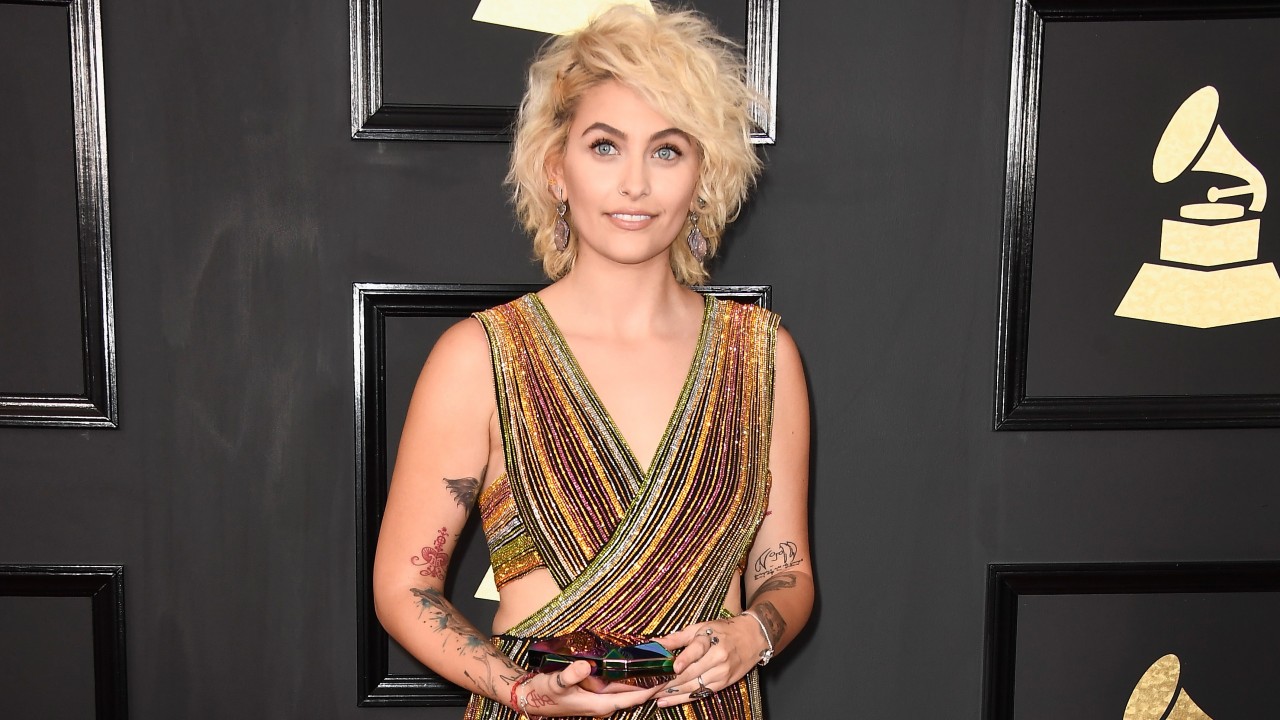 Let's All Just Take a Minute to Obsess Over Paris Jackson at the Grammys
The jumpsuit, the hair—the girl looks good.
Sure, there are plenty of things to look forward when it comes to Grammys night: fancy dresses, killer performances, a pregnant Beyoncé debuting her baby bump, etc. But one of our favorite moments of the night, which happened right on the red carpet? An appearance by Paris Jackson, who showed off a rainbow Balmain jumpsuit and a short, shaggy, platinum 'do. The girl just looked so. freakin'. good. that we couldn't help but obsess over every tiny detail—all of which, of course, you can see ahead. Is Michael Jackson's daughter ready to break out as the next big thing? This look—and her Rolling Stone cover and upcoming acting gigs—has us thinking hell yes.