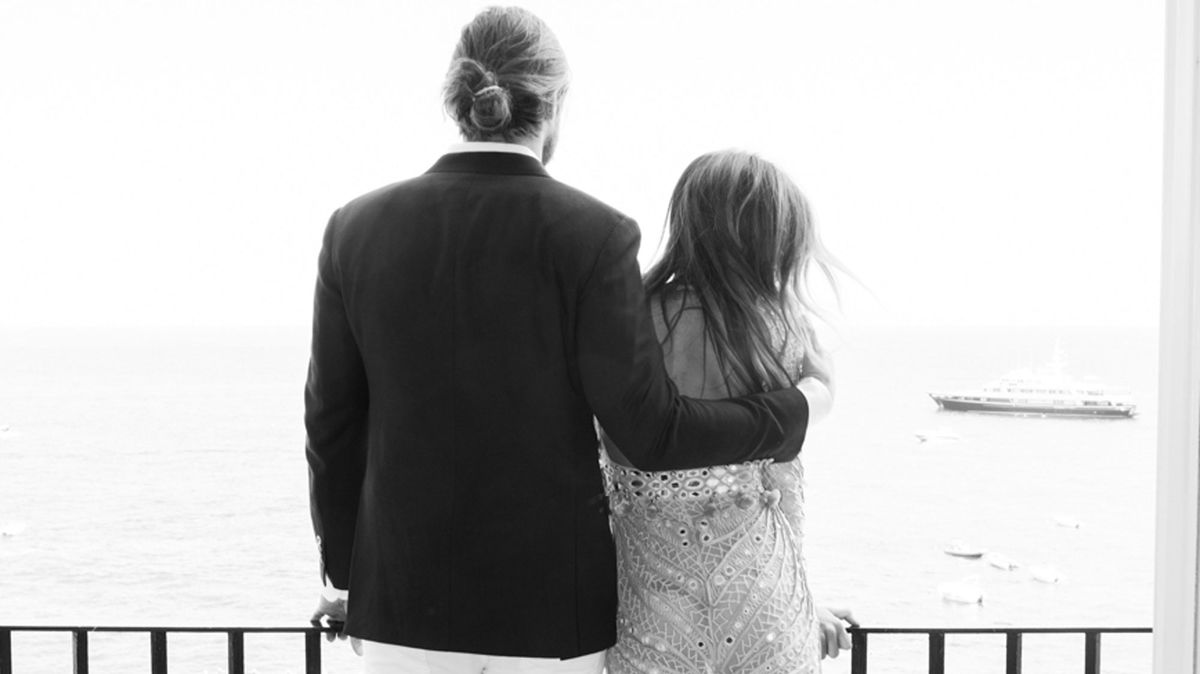 Living
Courtesy some of the most thoughtful guys working in fashion.
Valentine's Day, the year's biggest date night is coming ready to brighten up (or seriously ruin, depending where on the relationship spectrum you fall) February, which we can all agree is the ugliest month of the year. But let's go with brighten in this instance, because what we have here are three perfect dates as told by some of our favorite guys in fashion—who also happen to know how to get the best out of their respective cities. On our date roster we have Andrew Jennings, the extremely dapper and adorable Englishman behind watch brand Larsson & Jennings, representing London; Mike Rosenthal, the talented and tatted-up fashion photographer (the Kardashians and Chrissy Teigen are regular subjects) and husband to hair queen Jen Atkin, representing Los Angeles; and our very own Jake Rosenberg, co-founder, creative director and photographer extraordinaire, representing New York. Let the games begin! (And happy Valentine's Day planning.)
---
---
New York
---
Co-Founder, Creative Director & Photographer, Coveteur
"A date would be all day ideally, but realistically I'll be working all day so it's focused around dinner. We'd start the evening off at my house with a nice glass of wine and then jump in a car to dinner. This Valentine's Day it will be at Blue Hill in Greenwich Village. I have wanted to try it for a while and have only heard good things. After dinner we'll probably go on a casual stroll, maybe one more drink, then head back home.
"For a date, I always look up the PR or restaurant manager beforehand. Give them a call and explain the situation. Perhaps arrange for a nice glass of champagne to be waiting at the table or flowers."
---
London
---
Andrew Jennings
Founder, Larsson & Jennings
"The [ideal date lasts from] lunchtime through to the evening. We would meet at the Southbank then walk along the river to Borough Market, one of my favourite spots. Pick up a coffee from the Monmouth Coffee Company, a great roasters based in nearby Bermondsey, Central London. There is also a very good restaurant called Fish along with many other great options for lunch and the place always feels buzzing with life. Afterwards we could check out a new bar in Notting Hill, The Distillery. It has 100 gins on the menu and you can make your own, which would be guaranteed to add a fun element to our date. If everything went well, maybe we'd round off the evening at Electric Cinema. I love the cinema experience at the Electric as their sofas are so comfy and having waiter service is a great touch. I would probably order Italian to eat while we watch the film.
"We'd walk from Southbank to Borough Market weather permitting. Otherwise we'd take taxis—it's the most chivalrous option."
---
Los Angeles
---
Mike Rosenthal
Photographer
"[The ideal date for Jen and I is] a full Saturday. I cook breakfast and then take Jen to get mani/pedis at Olive & June in Beverly Hills. She gets polish, I don't.
"We stop at Freds for a light lunch, walk around Barneys, then go to The Spa on Rodeo for 90 minute massages.
"Then we drive out to the Soho House Malibu for sunset drinks and dinner. After dinner we head to iPic in Westwood for a movie in their reclining seats—and more drinks."