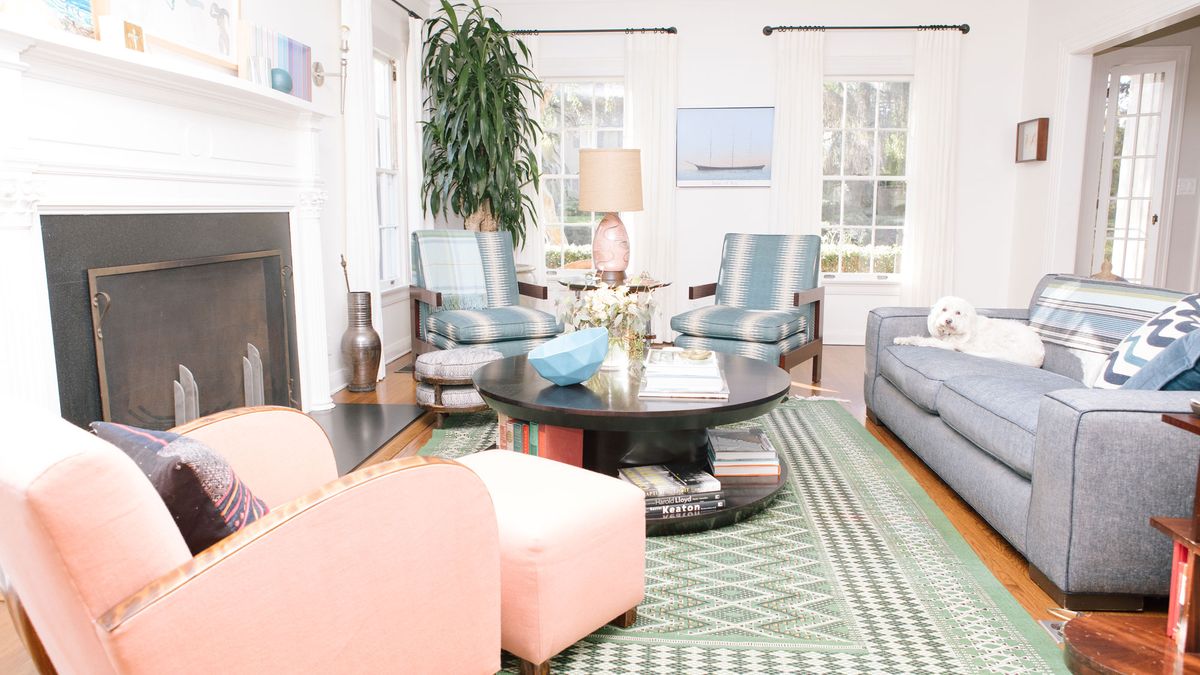 Interiors
Christine Lennon's space was made for eating, drinking, reading, and living.
Emily Knecht
Everything in Christine Lennon's Los Angeles house—from the discarded carpet turned runner up the main steps, to the baby blue decades-old piano—tells a story. Pieces gathered, antiqued, eBay-ed, handed down, and DIY-ed fill up the space, which hardly screams Californian. Instead, its feel—one that gives off definite "lived in" vibes rather than "look, don't touch" ones—could almost be mistaken for being located somewhere along the New England coast. Which is what originally drew Lennon, a writer and editor (previously of, you know, W, Vogue, and Harper's), and her husband to the Hancock Park neighborhood.
Finding the home after years of searching in L.A. was all fine and good, but decorating it was another task altogether. While Lennon was searching for furniture and art to fill the space, the criteria was simple. "I wanted everything to have a human fingerprint on it in some way." Although she does admit to picking up one Crate and Barrel table, but when it's mixed in with her signature home-y high-low aesthetic (think vintage textiles from Etsy mixed with a '70s mosaic tiled table from 1stDibs) it doesn't scream generic. Our favorite part, though? The fact that Lennon and her family 100 percent live here, they drink tequila out back by the fire pit (year-round, may we add, perk number 568 of residing in California), read in the modern light-filled back room, host dinners in their navy blue dining area, and cozy up on the peach lounge chair. In other words, they use their picturesque home for exactly what it's meant for: living.
---
1 / 33
"I am a textile maniac. I love all sorts of vintage textiles, interesting prints and patterns. I had seen a stairwell with that kind of runner in a house that was designed by Commune Design, and I love Pam Shamshiri and her aesthetic. I interviewed her years ago and I remember her focus on handmade and artisanal things, so it stuck with me when I was decorating our house. Even though our house is a much more modest version of anything that she does. Her talent is beyond; our house doesn't even compare. It just planted that seed in my head on how to approach it. I wanted everything to have a human fingerprint on it in some way."