Makeup
The Woman Behind Hillary Clinton's Vogue Cover Makeup Look
Jeanine Lobell also founded iconic beauty brand Stila.
Noah Lehava
When you list your all-time favorite makeup brands in your head, we're willing to bet a mint-condition Murakami Louis Vuitton bag that Stila tops the list. Now imagine getting some face time with the brain—that'd be Jeanine Lobell—behind such an iconic beauty brand at her uptown Manhattan home. It was, in a word, epic. You see, Lobell is an undercover legend—she did Hillary Clinton's makeup for *that* iconic Vogue cover shot, has worked with everyone from Cate Blanchett to Natalie Portman...and has expanded her biz (after selling Stila to Estée Lauder) by launching her 30-day breakup app, RxBreakup, and soon-to-launch RxDating. 
If that sounds confusing or just, like...a lot...that's because it is a lot. Lobell is the kind of bona fide powerhouse we live for. Read on to hear about how she pulled it all off, and why she transitioned into the online dating world. 
---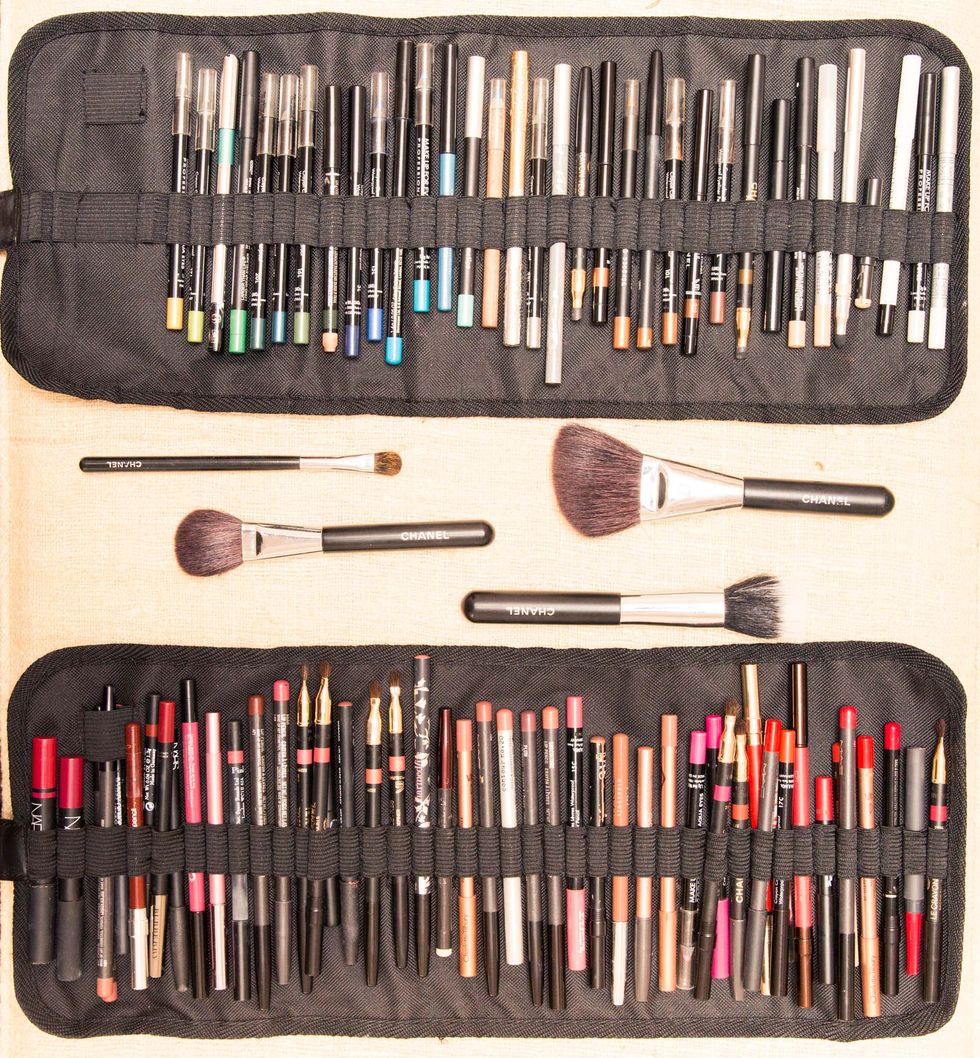 How she got her start:
"I was 18 and living in London. My best friend went to makeup school, so I was like, 'Wait, I want to do that!' I took a few courses. Then, when I moved to Los Angeles, I began working on music videos and that's how I really got my start."
When her fascination with beauty began:
"My first beauty memory is watching my mom get ready to go out. She was pretty glamorous—she was a model at one time."
What catapulted her career:
"My first big break was when my friend directed a video for the song 'Hairspray' for the John Waters movie, and asked me to do the makeup. There were two other makeup artists, so I kind of copied what they did."
Talking *that* iconic cover shoot:
"When I went to the White House with Annie Leibovitz to work on a Vogue Hillary Clinton cover, I was like, 'I am in the private rooms in the White House! Wow.'"
How she created first paper packaging for makeup:
"Starting my own company was so fun and exciting. I mean, it was a ton of work, but the process of creating products and designing packaging was awesome. I was like a detective trying to find people who could make what I wanted. There was no paper makeup packaging at the time and a lot of things you see today I pretty much invented. Now they are used by other brands—it's pretty cool.
"I loved going to the lab and mixing up colors. I had to know how to do everything, and slowly we hired people who could do things for us."
Now is the best time as ever to get into beauty:
"The industry has changed so much, and anyone can have a line or even just one product and make a company from it. The doors are wide-open and I think that's very exciting!"
The beauty products she is obsessed with:
"I love CHANEL mascara and their eyeshadows, and Laura Mercier tinted moisturizer. I can't live without ARMANI—they make killer long-wear lipsticks—and Burberry Liquid shimmer gives the best glow."
If you only had 5 minutes to get ready:
"I would use a lot of mascara and a red or fuchsia lip with a light dusting of a similar shade of blush, and I would take a black pencil and smudge in the outer lashes. A bold lipstick with a lot of mascara always looks more done and it's fast."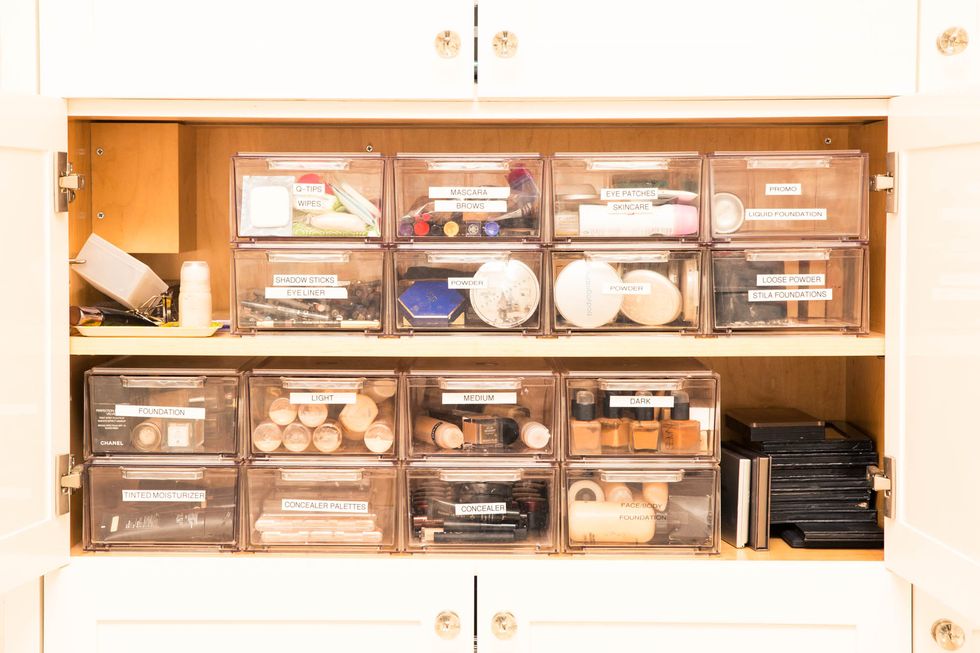 Her most memorable moments:
"I think I have had some good moments, like when Cate Blanchett won the Oscar in a yellow Valentino gown—I loved that makeup. Or [there is an] Interview cover with Natalie Portman that's pretty awesome, too."
On her next venture:
"I keep working away as a makeup artist, but I'm really focused on my app. The first one is called RxBreakup—it's a 30-day program to get over a breakup or lingering obsession. It's doing pretty well so far, and the second one is called Rx Dating, to help you navigate that world. I've created the apps with a friend who's a therapist, so the content is really solid but still really fun."