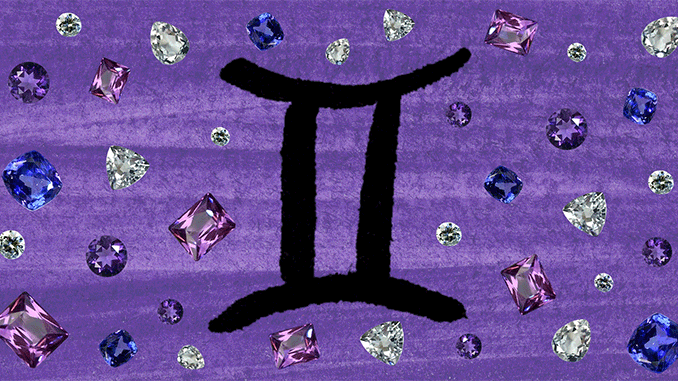 Horoscopes
February 2017 Horoscopes: Gemini
MAY 21 – JUNE 20
Illustration
Hannah Becker
This month, get out of your romantic comfort zone. Your ruling planet, Mercury, will be hanging out in your adventurous ninth house starting on the 7th, giving you the perfect opportunity to try out something wild in your love life. On the 10th, an outspoken Leo lunar eclipse in your communication sector urges you to say what's on your mind. If you love someone (or are lusting after them), let them know. You'll be happy you did.
Later, on the 25th, Mercury into your publicity house ups the ante in your professional life. Now's prime time to hop on LinkedIn or out to a networking event, because you never know who you could meet. The following day, a Pisces solar eclipse in the same part of your horoscope brings you a major come-up if you're ready for it. You win by projecting the illusion of glamour, even if you don't feel it. Fake it till you make it, Gemini.
Your relationship must-have: Curiosity. Your sign loves to experiment, so homebodies or people who prefer a comfortable rut need not apply. Follow your romantic urges down the rabbit hole and see where they lead. If nothing else, you'll have a great story to tell later!