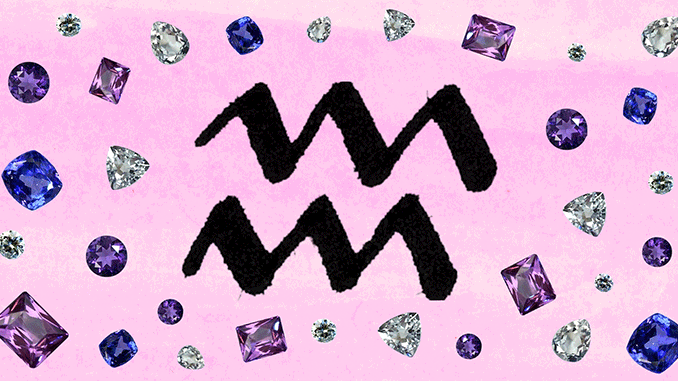 Horoscopes
JANUARY 20 — FEBRUARY 18
Illustration
Hannah Becker
If you haven't already turned your notifications off, you might want to before the month is over. Mercury's entry into your sign on the 7th amplifies your natural social butterfly status, so much so that you'll need to be selective with what invitations you accept. After all, you'll want to keep plenty of room in your schedule for a saucy Leo lunar eclipse in your relationship zone on the 10th. You're usually aloof, but this time around, try dazzling the object of your affection.
On the 26th, a dreamy Pisces solar eclipse in your wealth-building sector lands you an angel investor or ideal source of income. You're not one to overemphasize the material, but it's okay to be proud of yourself for this! Just watch out, because when fiery Mars and electric Uranus unite that same day, so someone in your squad could say something that gets under your skin. Brush your shoulders off, and get back to enjoying the fruits of your labor.
Your relationship must-have: Freedom. You can't be tied down to any one idea, person, or philosophy, and you need a partner who adores you for it. Bonus points for lovers who keep it fresh in the bedroom—vanilla types won't do.