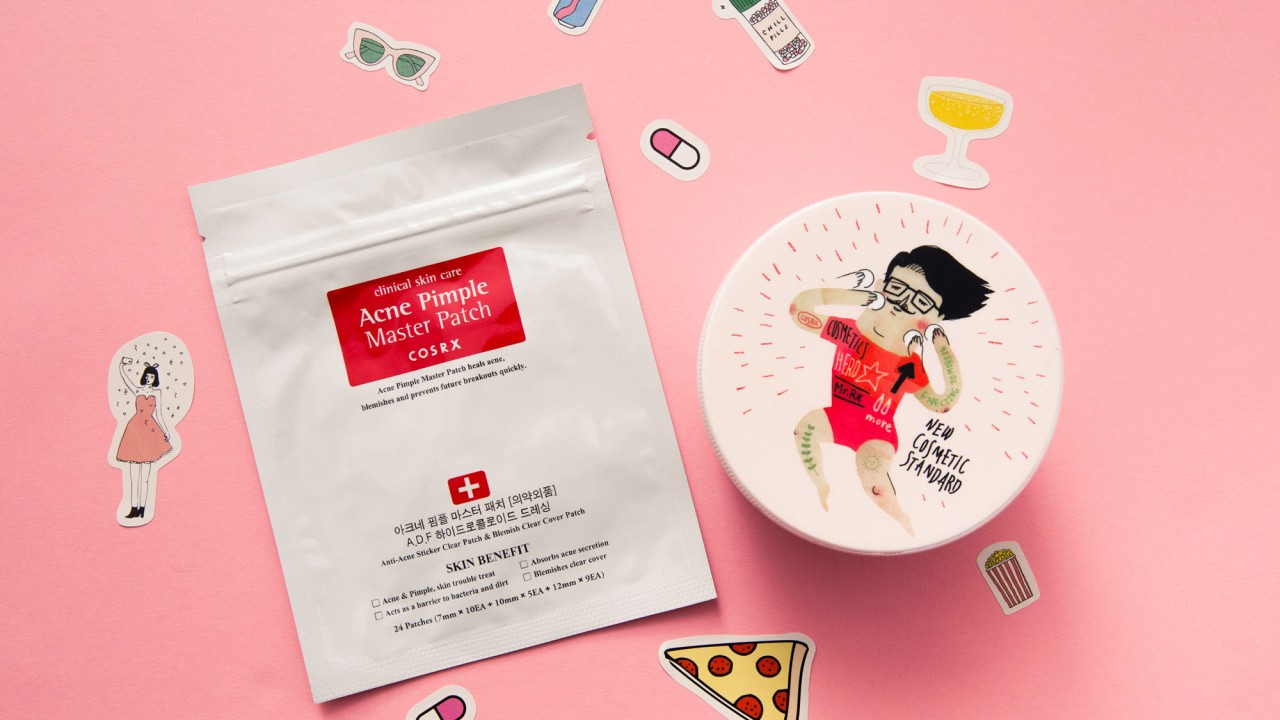 These Korean Skincare Products Could Finally Solve Your Acne Problems
An effective way to end your adult acne woes.
The search for effective acne products is a seemingly endless quest—take it from a group of women who have tried just about everything out there and remain, for the most part, unsatisfied. Or so we thought, until Soko Glam's co-founder Charlotte Cho paid us a visit, and brought with her some of her most exciting Seoul discoveries: a clutch of Korean acne skincare products that actually work. There is very little more to say than hallelujah, but we will say this: if you struggle with any kind of acne or scarring, make it your business to try these products ASAP, starting with the CosRx Acne Pimple Master Patch, which is honestly the closest thing we've ever tried that results in a skincare miracle.
Get rid of acne scars once and for all:
"This product is good for all skin types, but especially good for acne-prone and sensitive skin types. This cream contains 90% snail extract and bee venom in replacement of water, leaving its powerful ingredients to help heal and fade away acne scars. The snail mucin provides hydration throughout the day, while the bee venom provides natural anti-inflammatory and antibacterial properties."
"This is a gentle chemical exfoliant with glycolic acid that takes away debris and dead skin cells to clear clogged pores. It works against acne, dull skin, and large pores."
"This serum is concentrated with 5% vitamin C, and gentle enough for people with sensitive skin that need an extra boost to brighten their skin. This formula is stabilized so it can withstand light, a longer shelf life, and will turn over skin cells for effective results."
Minimize pimples overnight:
"These hydrocolloid patches can flatten acne breakouts in an instant, even stubborn hormonal acne. Stick one on before bed and they get to work overnight, absorbing infection, bacteria, and other pore-clogging debris."
Exfoliate and control sebum production:
"This award-winning CosRx product is a quick fix that penetrates deep into pores for those that experience stubborn pimples and need an on-the-go emergency solution for sebum control and exfoliation."