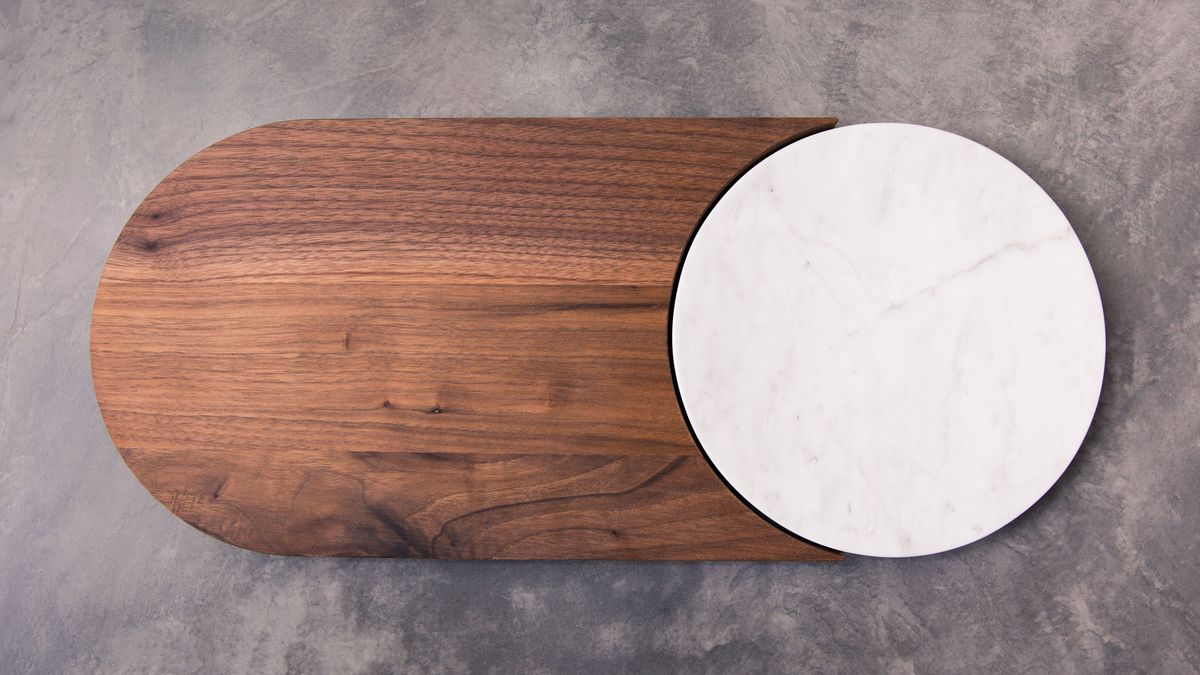 Interiors
It can actually make your room look bigger.
Alec Kugler
When we happened upon Bower's distinctive furniture at New York's Collective Design Fair last year, we were instantly obsessed with the curvaceous, unexpected aesthetic. The designers' experimental approach to design has resulted in hints of '70s and '80s Miami, via luxe, contrasting materials from marble to mirrors, and resulting in the dreamiest furniture and objects imaginable.
Founded in 2013 by former Uhuru designers Danny Giannella and Tammer Hijazi, and joined the following year by Jeffrey Renz on the business side, Bower was named for the Bowerbird—a species whose males create brightly decorated, beautiful structures to attract a mate.
We headed to Bower's vast studio and showroom in Greenpoint, Brooklyn, where Giannella gave us a sense of the (relatively intuitive) design process and what's next for the trio.
---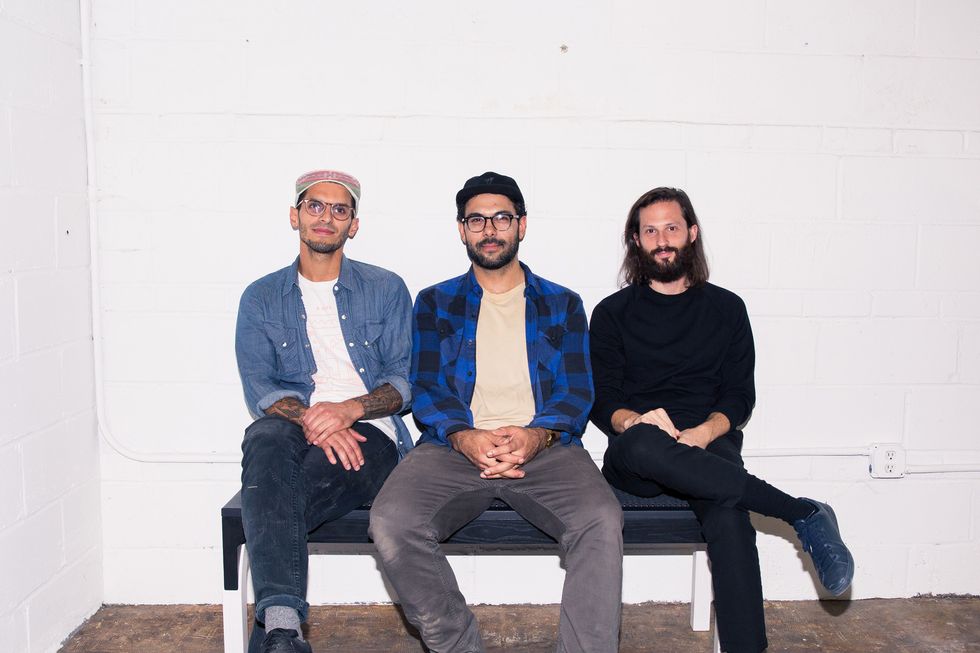 How they met:
"[Tammer and I] were actually fabricators in the wood shop at Uhuru. We were both itching to design, though, so we'd often share our own ideas with each other. We'd naturally have a back-and-forth about our ideas, quickly elevating them from their original concept and building energy around them."
Bower is:
"Bower is unusual, yet familiar. Innovative and simple. Light and luxurious. Women are our main clients. Our pieces have a lightness and delicacy that women seem to be drawn to. Maybe it's all the curves? Maybe it's the peachy colors we tend to use?"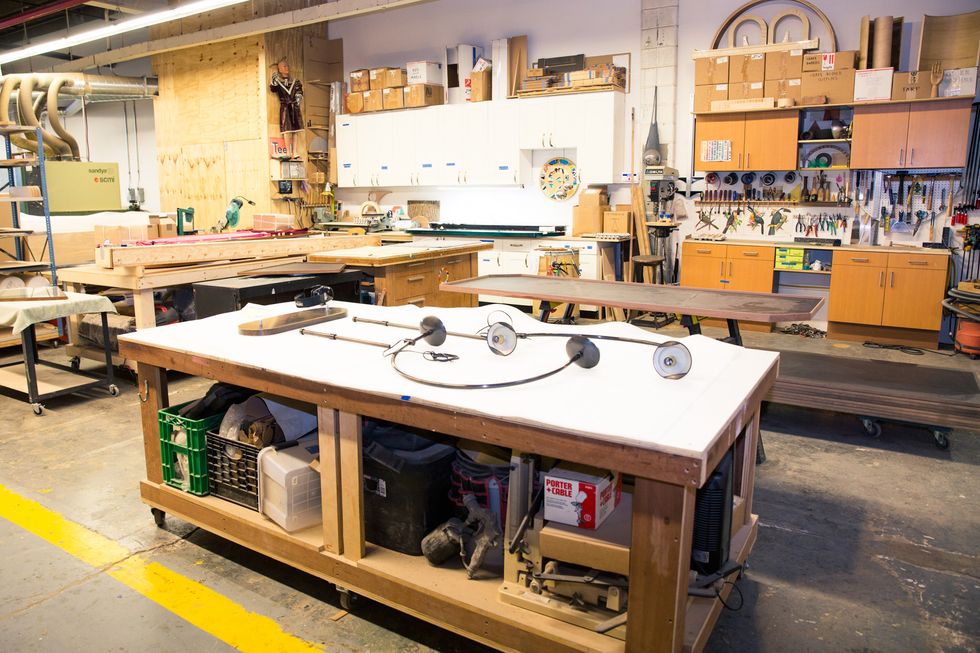 On their distinctive mirrors:
"Our Arch Mirror was actually inspired by our Stair Mirror. We played with the idea of installing it as a floor mirror so that it looked like a staircase in the room...leading to nothing. We had the funny idea of the stairs leading to an arched doorway at the top of the staircase (as part of the mirror), to give the stairs a mystical destination. Then we imagined the archway as its own piece, making a space feel bigger by creating the illusion of an archway to another room. The idea totally clicked and the Arch Mirror was born!"
On having Bower designs in his own home:
"It's like a little Bower museum. I have a cracked Tribar Mirror at home that someone (*I*) dropped. I also have a couple mirror cutoffs hanging on my walls with our shapes cut out of them. They're basically negative space mirrors. There are a few little prototypes of smaller products that I have laying around as well."
How their first product came to be:
"We needed to come up with a product for an upcoming show themed 'fun/functional.' We wanted to design a product that would be used every day in your home. We walked through our domestic routines, starting with walking into our apartment. What's the first thing you do? Put your keys somewhere (where you won't find them later). There it was...the first step seemed like an opportunity to transform a mundane routine into a fun moment that had functional value. That's when we came up with the idea of a magnetized wall-mounted wooden target that catches your keys when you hit it."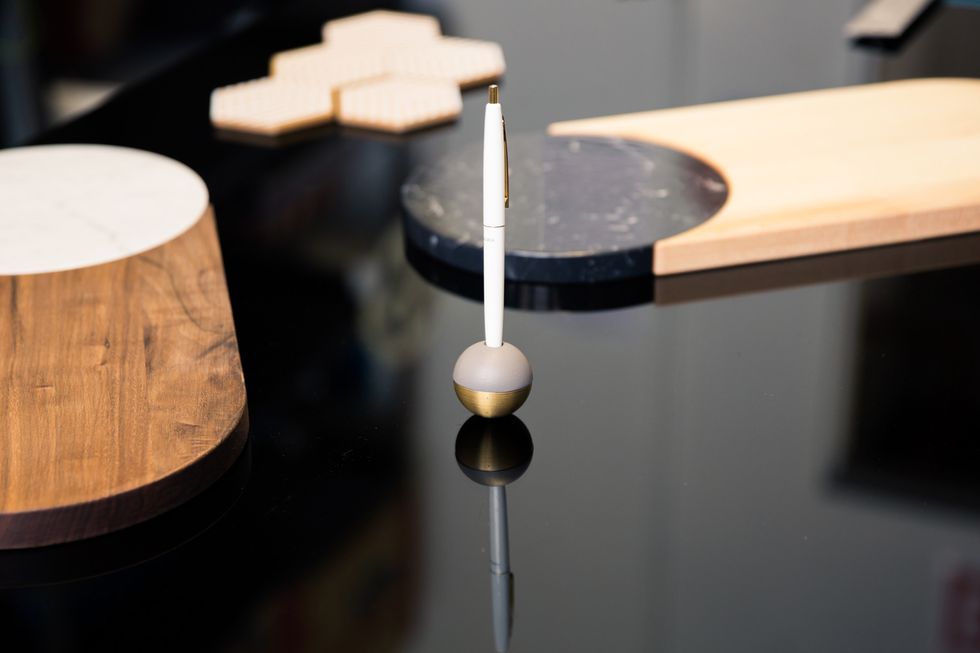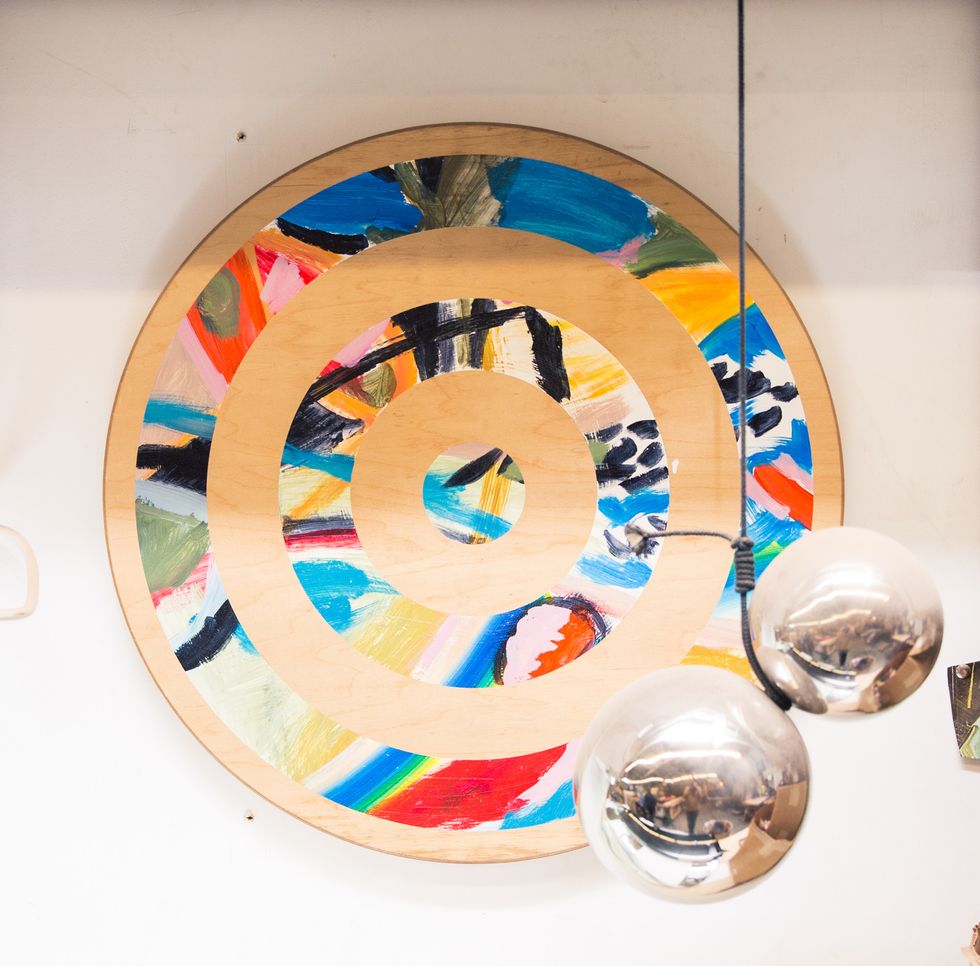 On what's next for Bower furniture:
"We're releasing some past designs in new materials in March, and will have a new collection of furniture, lighting, and mirrors in May. We're also launching a collaboration we did with a larger retail company towards next summer. This will include a collection of lighting, tables, lounge chairs, rugs, and some tabletop products.
"There's definitely some new material exploration in the near future. We have a couple new products being released soon through Areaware, made from concrete. We'll probably be experimenting more with glass, on a larger, thicker scale."