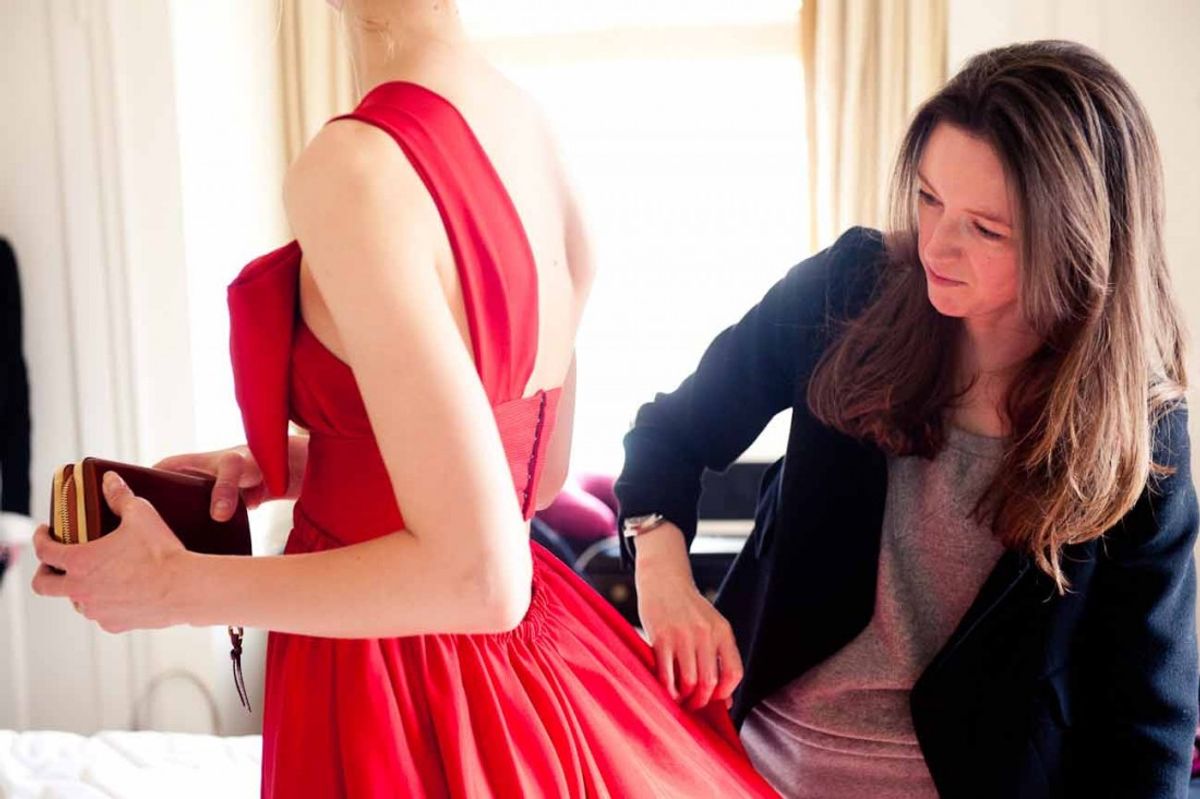 Designers
Clare Waight Keller Is Leaving Chloé
I'm feeling emotional.
There are very few collections presented every season that I know, unquestionably, I will love without reserve—there are many that I like, that I am surprised by, that are interesting, but not many where before I've seen a single look, I know I will want to wear. Clare Waight Keller's work for Chloé was it—for me, and a whole lot of other women.
Early this morning, Richmont, the Swiss luxury group that owns the French fashion house confirmed the rumors: that Waight Keller was leaving her post as creative director of the label after six years. It was a mutual decision—the English designer had recently move back to the UK with her family despite working at the Parisian headquarters.
I can feel nothing but respect and admiration for a woman who has delivered hit after hit for the house (the handbags alone—Marcie, Drew, Faye—are among the most popular of the last half-dozen years), and I'm certainly not alone in feeling that Waight Keller is leaving a hole in the space of wearable, beautiful womenswear. And, hey, like Waight Keller, Coveteur is marking six years this year as well—and in all that time of bringing you the best of the industry's closets, her work for Chloé has been some of the most loved and consistent of any designer. If there can be a silver lining, it's that there's still one more season to go: her last show for the house will present on March 2nd at Paris Fashion Week.
Click through the slideshow to see our Coveteur Chloé hall of fame—and then prepare your credit card to make one last Waight Keller approved investment later this year.
---