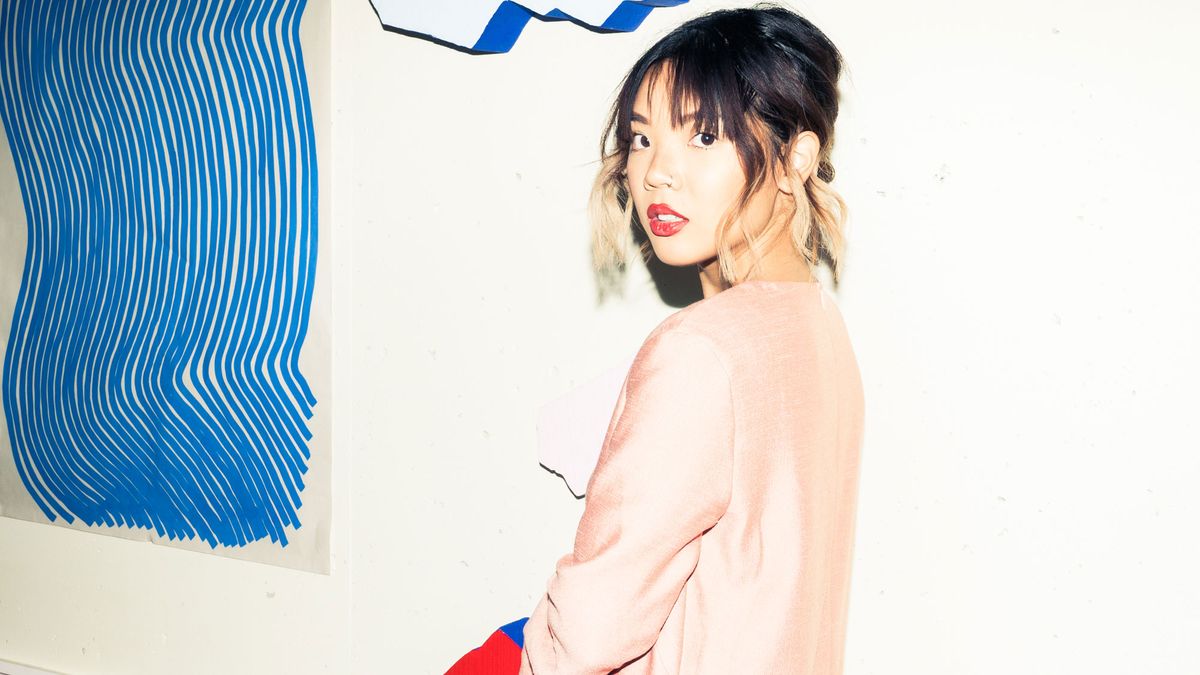 Hair
The Toronto-based creative breaks down her beauty routine.
Renée Rodenkirchen
Welcome to My Beauty MO, a brand-new Coveteur interview series talking beauty, the signatures that define our subjects' looks, how they really feel about them, and the products they use to get there.
---
Remember Dani Roche—the supercute Torontonian whose oven we filled with vintage tees and topped off with The O.C. DVD sets? Well, not only is she killing the game style- and careerwise, but her hair game is top-notch, too. It looks so perfect every day that we were shocked to learn that she is super carefree with her hair routine (and that her hair isn't as healthy as one would think). To be honest, it kind of made us rethink everything, and just as we had got our hair-brushing technique down pat, we're now ready to throw it (brush included) out the window and start experimenting.
How she went from having natural hair to, well, not:
"To go back to the beginning, it was grade four, and I had orange highlights [laughing]. I don't even know what it's called—when they put a cap on your head and they pull out certain sections of your hair. I remember begging my parents to let me because I thought it was so cool to have these highlights, but it looked really awful."
"After that, I was probably 18 or 19 and I saw Rumi Neely's hair and I wanted ombré. This was before ombré had a name, so I went to the hairdresser and it turned out really badly because she was like, 'I literally don't know what you're talking about, I've never seen this before.' After that I started dabbling in my basement trying to fix it. Like everyone else, I had the typical purple ombré, green ombré, and a whole bunch of other things up. In 2011, I cut off all my hair to a pixie cut and bleached it white, but that scorched my scalp and since then I haven't had natural hair."
"I have the hair I have now because I keep wanting to bleach my hair in full, but the last time I bleached to the root I developed some kind of allergic reaction and broke [out] into a full-body rash."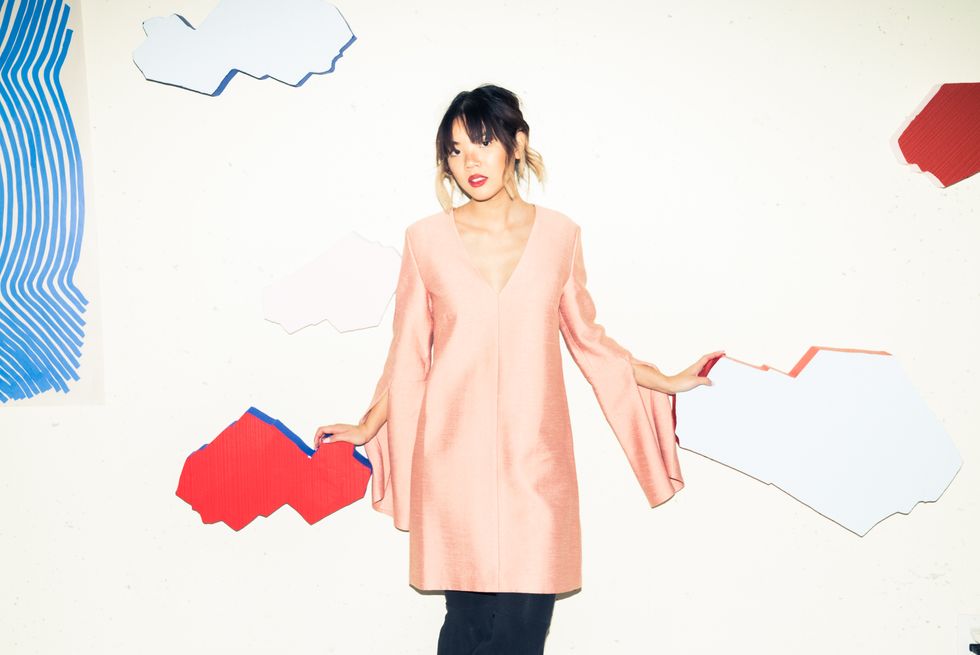 Why she isn't a fan of washing her hair:
"After all of these years of bleaching it, my hair's pretty mad at me most of the time. I probably [wash it] every six days. I really love having clean hair, it's a really refreshing change [laughing], but at the same time, washing hair dries it out so much, I'd rather just not do it, so I don't have to think about how dead my hair is."
Air-dry or blow-dry:
"I usually air-dry my hair, but I have the Dyson hair-dryer. It's really good, I like it a lot. I haven't blow-dried my hair since I started bleaching it, just because if I do use styling tools I'd rather apply heat that way versus drying it out with a hot hair dryer. I try to air-dry my hair as much as possible, unless I'm in a rush."
Her natural flow:
"My hair dries straight for the most part. It dries really voluminous, which is kind of annoying because now I have a bob, so it kind of dries in a triangle, and then with my bangs it's just really intense—I do straighten it, just to iron everything out, make sure it's not super puffy. But to do curls or waves, I use a curling wand or straightener because my hair's so short."
The one hair product she depends on:
"For my bleached hair, definitely some kind of purple shampoo to even out the brassy tones because my hair's black naturally. It's got a really golden, orangey undertone, so if you wash your hair too much, you need that purple to balance it out."
Who she trusts with her hair, and how often she sees them:
"I go to my friends at Good Day Hair Shop in Kensington [Toronto], probably every month and a half to two months."