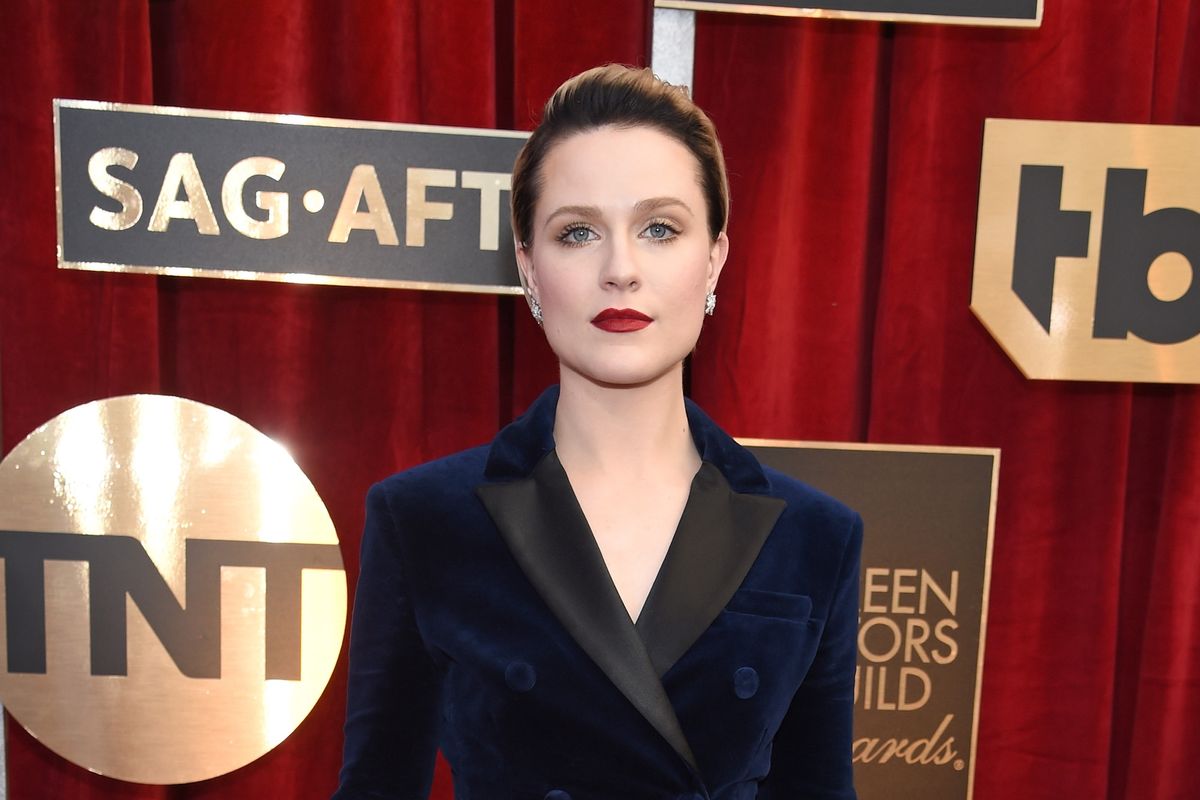 Celebrity
Evan Rachel Wood Is Our Red Carpet Hero
The Westworld star wears a suit on the red carpet for the second time this season.
There are few things we love more than a women's suit, so clearly, we're into Evan Rachel Wood's current MO of wearing suits on the red carpet. First was a chic black and white tux-inspired look at the Golden Globes, and tonight, she had a repeat performance with this blue velvet Altuzarra number. 
---
The designer has apparently been making all the starlet's red carpet suits this season, and based off Wood's red carpet interview, we think we can look forward to more. "I promised myself this year that I'd wear a suit to every awards show, and I don't know, a lot of it is personal. I myself felt pressure a lot of times that I had to look or dress a certain way, so I thought, 'You know, I'm just going to go the other way,' and reach out to a little girl who's like me possibly….It's about choice."
Other stars in pants? Gwendoline Christie rocked a Vivienne Westwood sequined jumpsuit, while Danielle Brooks wore a white Christian Sirano pants look, Dascha Polanco looked amazing in a suit (sans top, plus lacy black bra, hello), and Clea DuVall walked wearing a super chic black suit. Here's hoping this is the start of a pants revolution...and maybe next, flats?