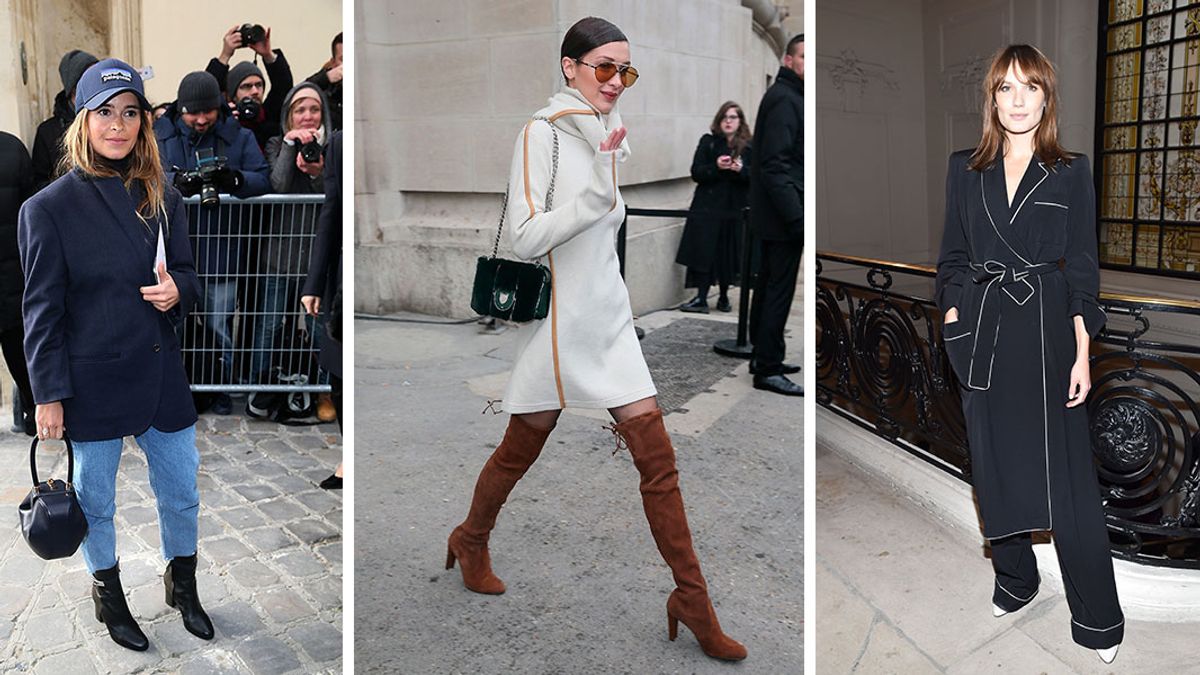 Celebrity
Couture week really delivered on street style.
If you're a regular reader of Coveteur, you already know it's couture week. Woohoo! Which means that this week, there was an abundance of good street and front-row style to ogle. You can find a brief primer on the week's street style here, but just for good measure, we decided to give awards to our ultimate favorites in a new series we're calling Fashion Superlatives.
Check back every Friday for our best dressed awards of the week.
---
1 / 5
Most Likely to Pair Her Couture with Hiking Gear: Miroslava Duma
"Fashion has its high-low moments, but Miroslava Duma in a Patagonia trucker hat, sitting at the Dior Haute Couture show, no less, takes it to another level—and one that we don't hate. Claps all around for keeping in theme with Nikes and a Google baseball cap the next day, followed by a high school era hoodie and overcoat after that. Consider it inspiration for next weekend's early-morning coffee run." —Alicia Cesaro