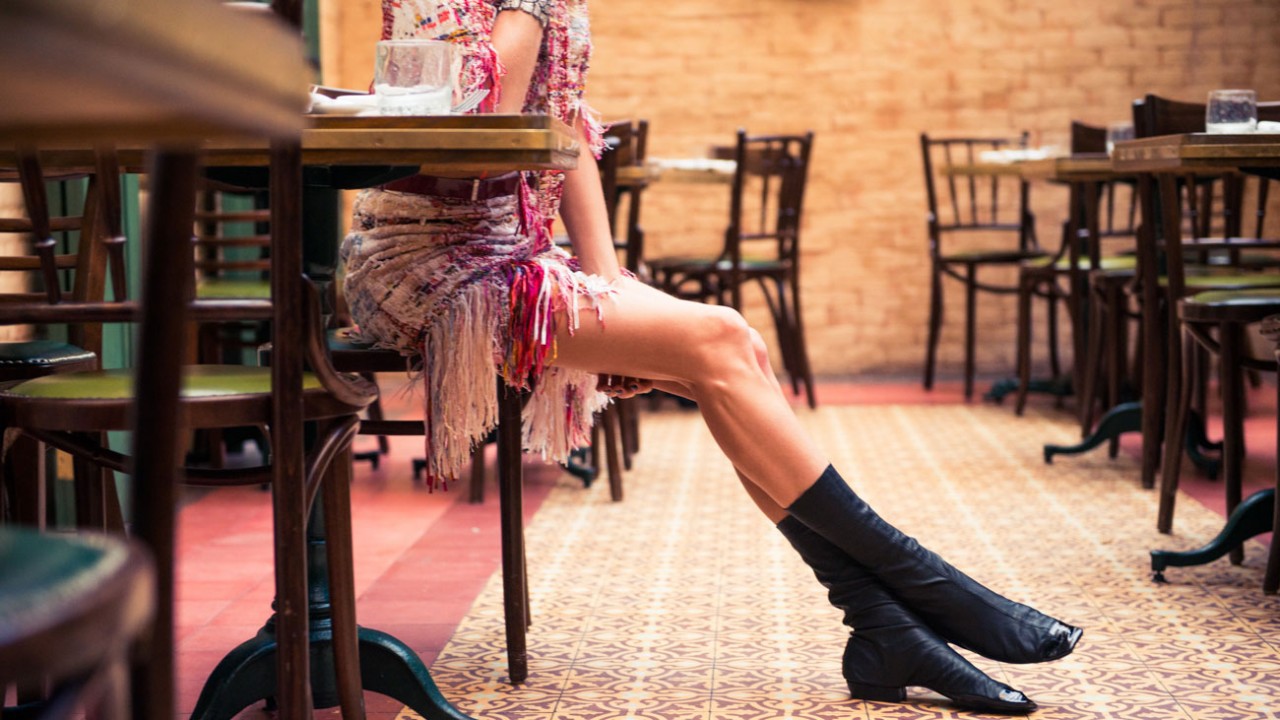 5 Styling Tips You Can Take from Couture
You can't afford it (us neither), and layers of tulle seems a bit ridiculous on the subway, but here's how you can recreate the ~magic~ in your everyday look.
While we love couture for its pure, unadulterated fantastical fashion, the fact remains that because our day-to-day involves riding the subway, sitting at our desk, balancing shoes on bed frames and all manner of awkward furniture, Netflix-ing in bed, not to mention the unimaginably astronomical price tag that comes with any couture piece, it's the furthest from reality-wear. But if couture represents the best and most innovative that fashion has to offer, goddamnit, we're going to figure out a way to bring it to us.
When it comes to taking style cues from couture, it's all about attention to details. But add the following to your sartorial M.O. and your outfit will be that much closer to Lagerfeld level. Couture ~vibes~, here we come.
Do as CHANEL couture did and add a belt to your dress or jacket—the extra accessory will make your outfit look that much more complete and thoughtful.
Volume
Okay, so piles of tulle à la Giambattista Valli and Lily Depp's final CHANEL look isn't all that realistic on the L train, but you can get volume in other ways. Especially with slightly more down-to-earth pieces like cotton petticoat skirts and pleated pants.
Unusual Suiting
Your basic gray suit does not couture vibes make. For truly special suiting (like those CHANEL skirt suits and Dior menswear-inspired versions), experiment with unexpected proportions (wide-leg trousers) and prints.
Structure
So the structure you find outside of couture won't be corseted and double-bound by the hands of expert seamstresses as it is in Dior's New Look inspired jackets, but you can still find jackets and coats with sharp shoulders and hard lines in ready-to-wear. Look for wide-cut silhouettes and nipped waistlines to give the same impression.
Embellishments
Ostrich feathers as seen at Giambattista Valli and Dior (and CHANEL, for that matter)? Not so realistic for a board meeting. But rough-cut tweed trim that approximates the same look? Totally doable. As is a sprinkling of sparkles and jewels on your accessories (instead of your ball gown).