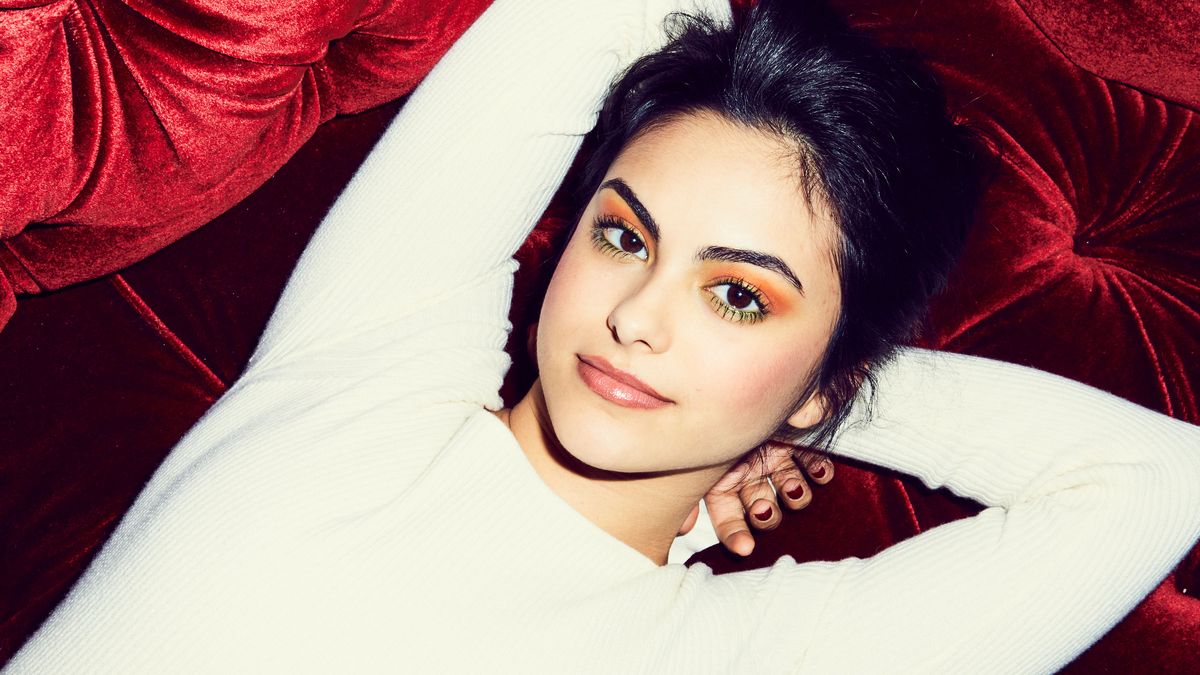 Makeup
The Surprisingly Wearable Way to Do Orange Eye Shadow
Courtesy of our hair and makeup team, and the lovely Camila Mendes.
Meredith Jenks
All day on set with actress Camila Mendes (her new show, Riverdale, is out on The CW on Thursday!) led to us continually freaking out over her beauty look. Who knew orange eyeshadow could be so wearable! Because we weren't about to wrap without figuring out how to get the look ourselves, we asked makeup artist Brigitte Reiss-Andersen, and hairstylist Matthew Monzon for the step-by-step on recreating this look at home.
---
"I started the eyelid with a cream base in an orange sorbet kind of color. Then I applied a matte orange eyeshadow on top of that—it's a very vivid color! Under her eyes I still had a little green glitter from the previous look, so I added a dusting of non-colored glitter on the side of the eyes and cheek. It's not silver, but a gold skin color.
"There is that same idea of slight pearly orange-y beige color on her lips, too, then a tiny bit of pink glitter on top, just on the bottom part and cupid's bow to give it a little extra sparkle. If you put it all over your lips [with the orange shadow], it's going to look really weird, if you just put it there it catches the light and is really nice." —Reiss-Andersen
"I first prepped her hair with a volumizer and put some texture in it. Then, I back-combed the top of the hair to give it a little more height and pulled it into a French twist, securing it with hairpins and bobby pins. A French twist is really easy to do on yourself, but the direction depends on if you are left-handed or right-handed. If you are right-handed, pull all the hair over to the left side and put the pins up the back and fold your hair back over and twist it in and wrap it in. And vice-versa if you are left-handed. If you are left-handed you want to take all the hair over to the right and then fold it in that way." —Matthew Monzon