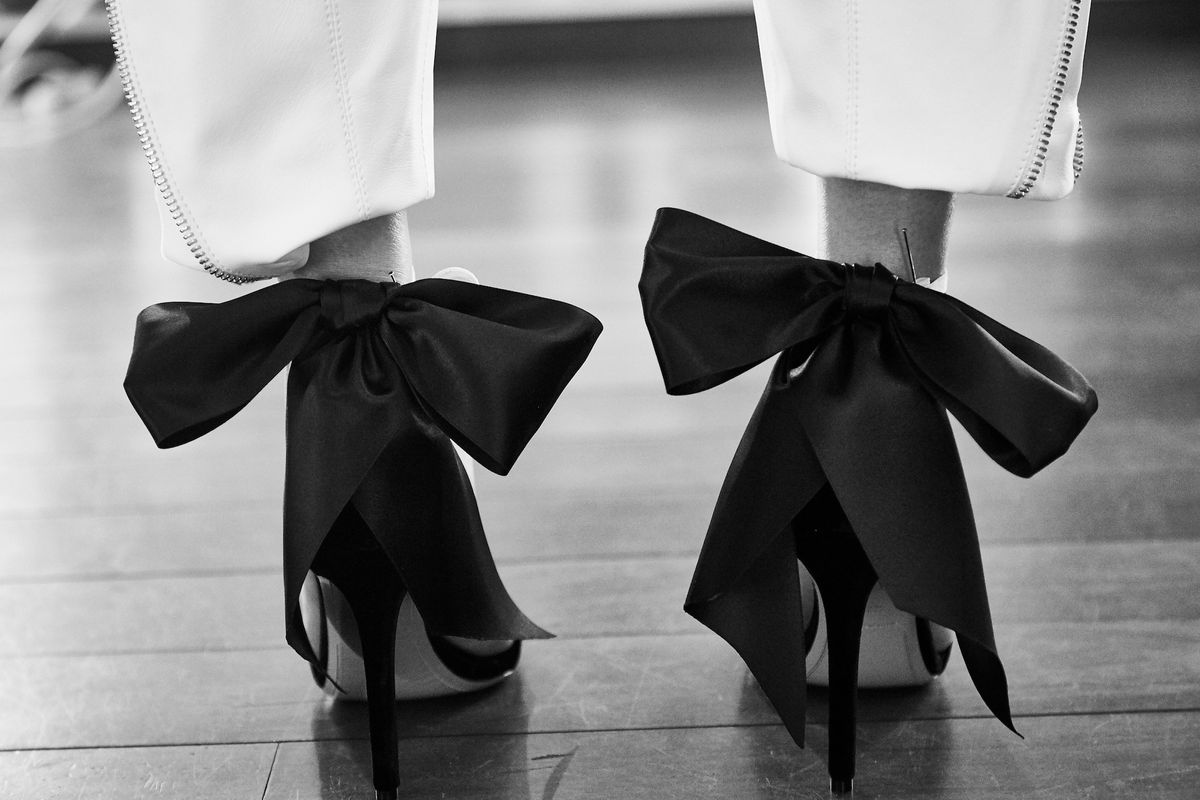 Fashion
Behind the scenes in one of Rihanna's favorite designers' Paris atelier.
Molly SJ Lowe
Yesterday at the Alexandre Vauthier atelier in Paris, the French designer was working hard at fittings—pinning in models who will wear his couture collection on the runway later today. Rows of vertiginous stilettos in Yves Klein blue and pillbox red lined the floors while adjacent tables had boxes of jewelry. We could see pearls and gold cuffs brimming from the boxes.
On the rails hung the collection, which features swaths of silk, buttery leathers, and hundreds of Swarovski details. The designer, who is a favorite of Rihanna and the Jenner/Hadid clan, puts out both a ready-to-wear and couture collection, and this season's creations will show this evening in Paris, but we got a sneak preview.
"Sometimes couture is drama and big volume, and the first idea was how to present the collection, but not in this kind of caricature, but how to put couture in modernity," the French designer said of the collection.
Click through below to read about the inspiration for the collection, and how he's bringing "super-Parisian" style into modernity.
---