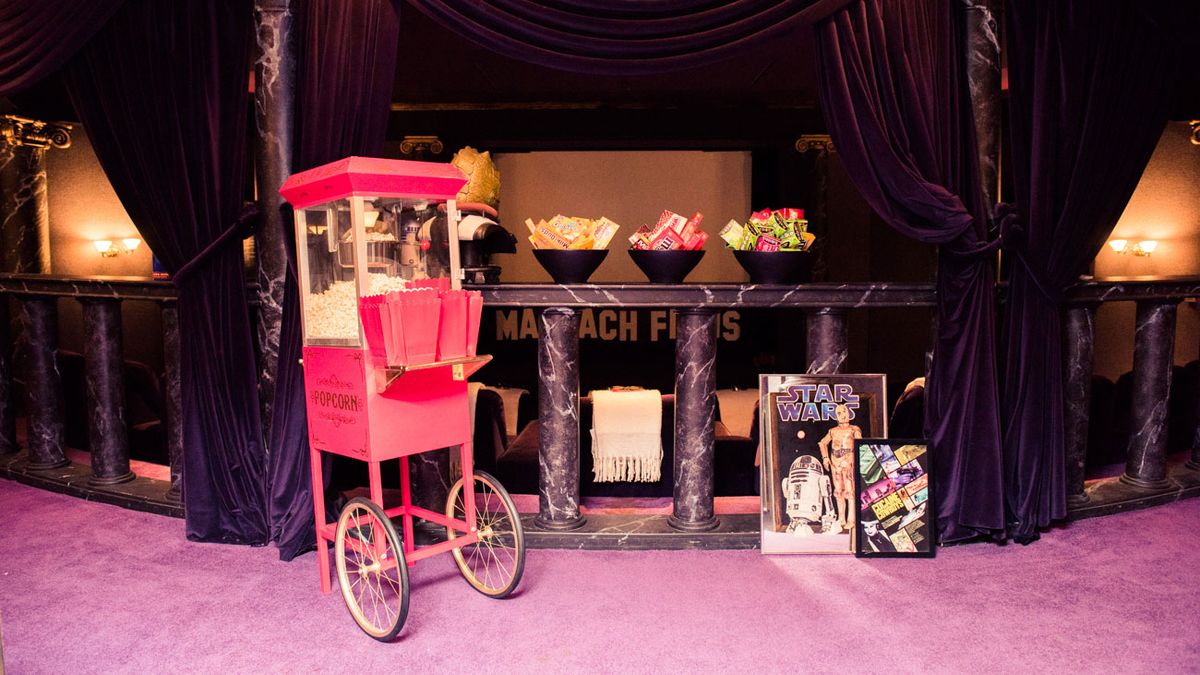 Living
Skip the trailers and get the SparkNotes version right here.
Awards season is here and we are diving in headfirst, but not without being properly prepared. 2016 was full of so many incredible films, it was tough to keep up (no matter how many Friday movie-and-popcorn nights we had). If you haven't had as many nights at the cinema, allow us to give you the breakdown of the seven movies that took the top spots in 2016.
---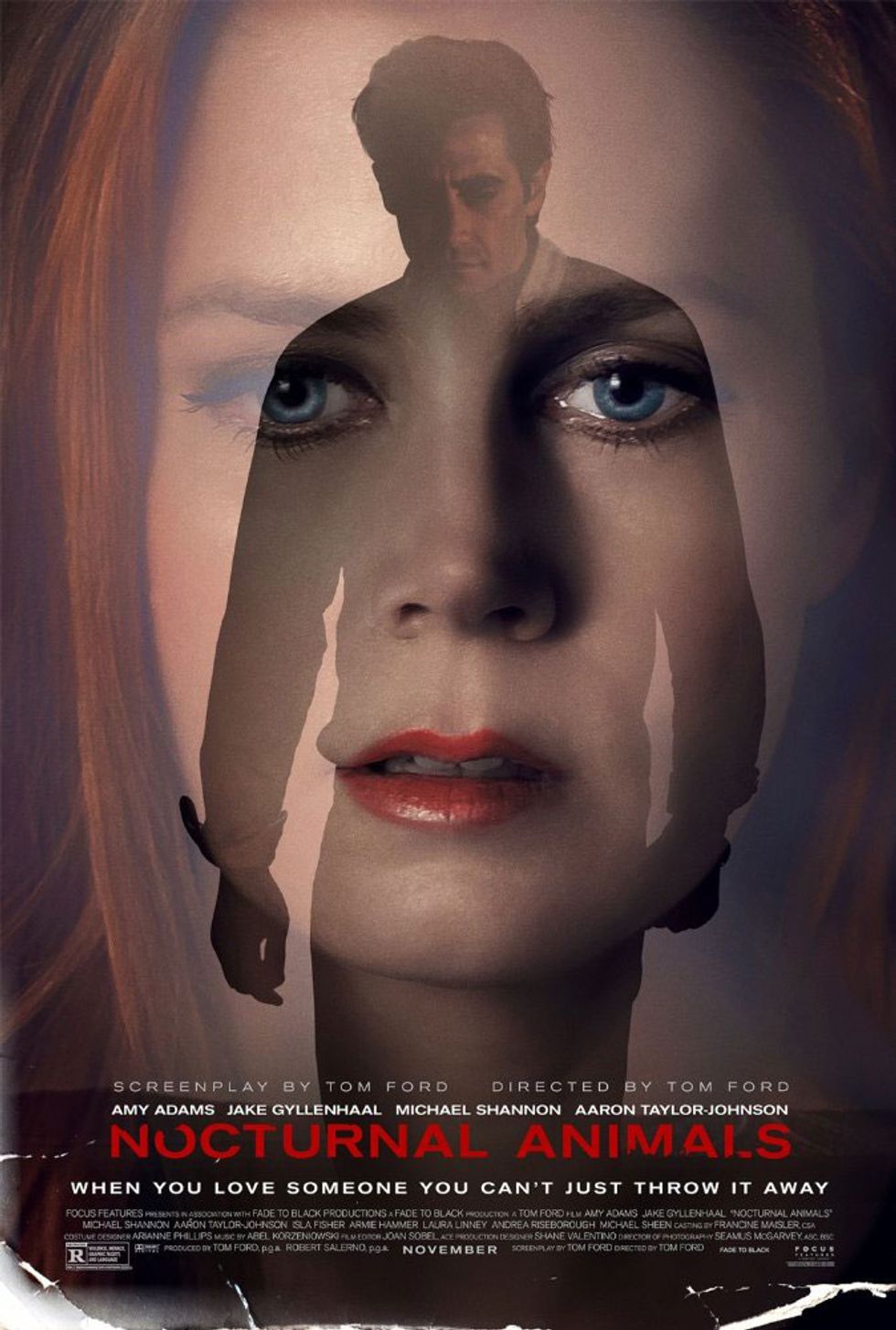 Photo: Courtesy of IMDb
1.
Rotten Tomatoes Says: 72%
If you told us you had yet to hear about Tom Ford's latest R-rated romantic thriller, we probably wouldn't believe you. In the movie, which is described as a "story within a story," Amy Adams is sent a copy of ex-husband Jake Gyllenhaal's novel, which tells a twisted, violent, and unforgiving tale about a husband having his wife and children taken from him while on a overnight road trip. This film will have you on the edge of your seat (with your eyes covered at times) for the entire 115 minutes.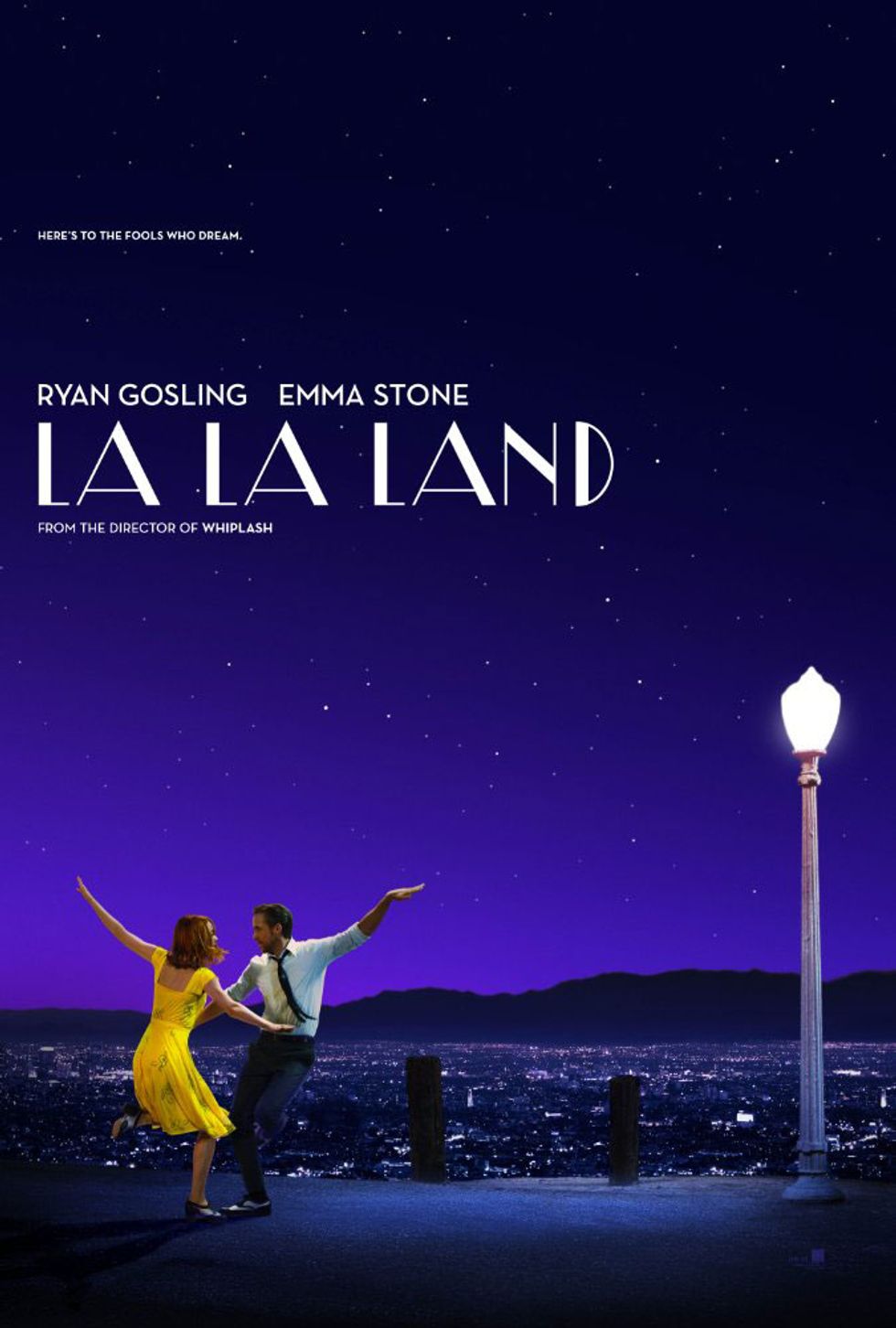 Photo: Courtesy of IMDb
2.
Rotten Tomatoes Says: 93%
La La Land, as in the movie that won the most Golden Globes ever. Emma Stone (Mia) and Ryan Gosling (Sebastian) are reunited in this musical, and their chemistry? Unbelievable. Mia is an aspiring actress, while Sebastian is a jazz musician. Both are living in L.A., struggling to make ends meet, when Sebastian makes a life and career decision that Mia a) knows is not in his heart and b) doesn't agree with.
Photo: Courtesy of IMDb
3.
Rotten Tomatoes Says: 98%
Warning: it's a tearjerker. Rated R, this film tells the story of a struggling young man's path of self-discovery. The film follows the main, Chiron (played by Alex Hibbert, Ashton Sanders, and Trevante Rhodes), as he grows up in the Miami projects with his drug-addicted mother (played flawlessly by Naomie Harris), who is neglectful and abusive. Life advice comes from the neighborhood drug dealer, and you watch as Chiron struggles to grow up all the while falling in love and battling with his sexuality. This has been called the best film of the year by many critics, and is especially important viewing right now.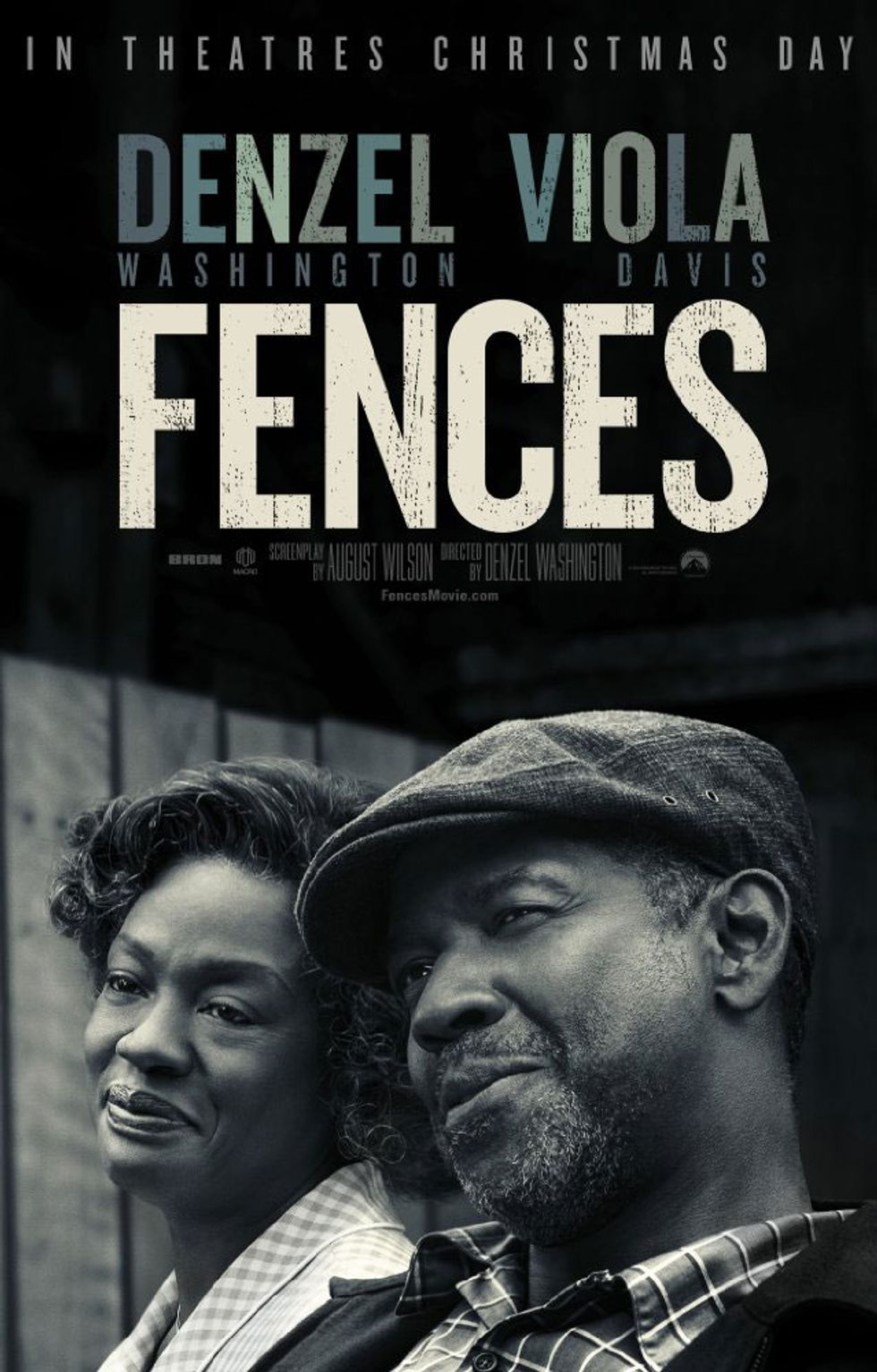 Photo: Courtesy of IMDb
4.
Rotten Tomatoes Says: 95%
Denzel, Denzel, Denzel—oh how we love you. Set in the 1950s, Denzel Washington plays the role (he also directed the film!) of a working-class sanitation worker and father (Troy Maxson) who missed his chance of becoming a major league baseball player because of his skin color. As his son gets older he is given the chance to meet with a college football recruiter, but things don't go as you'd hope. One hundred percent a must-see.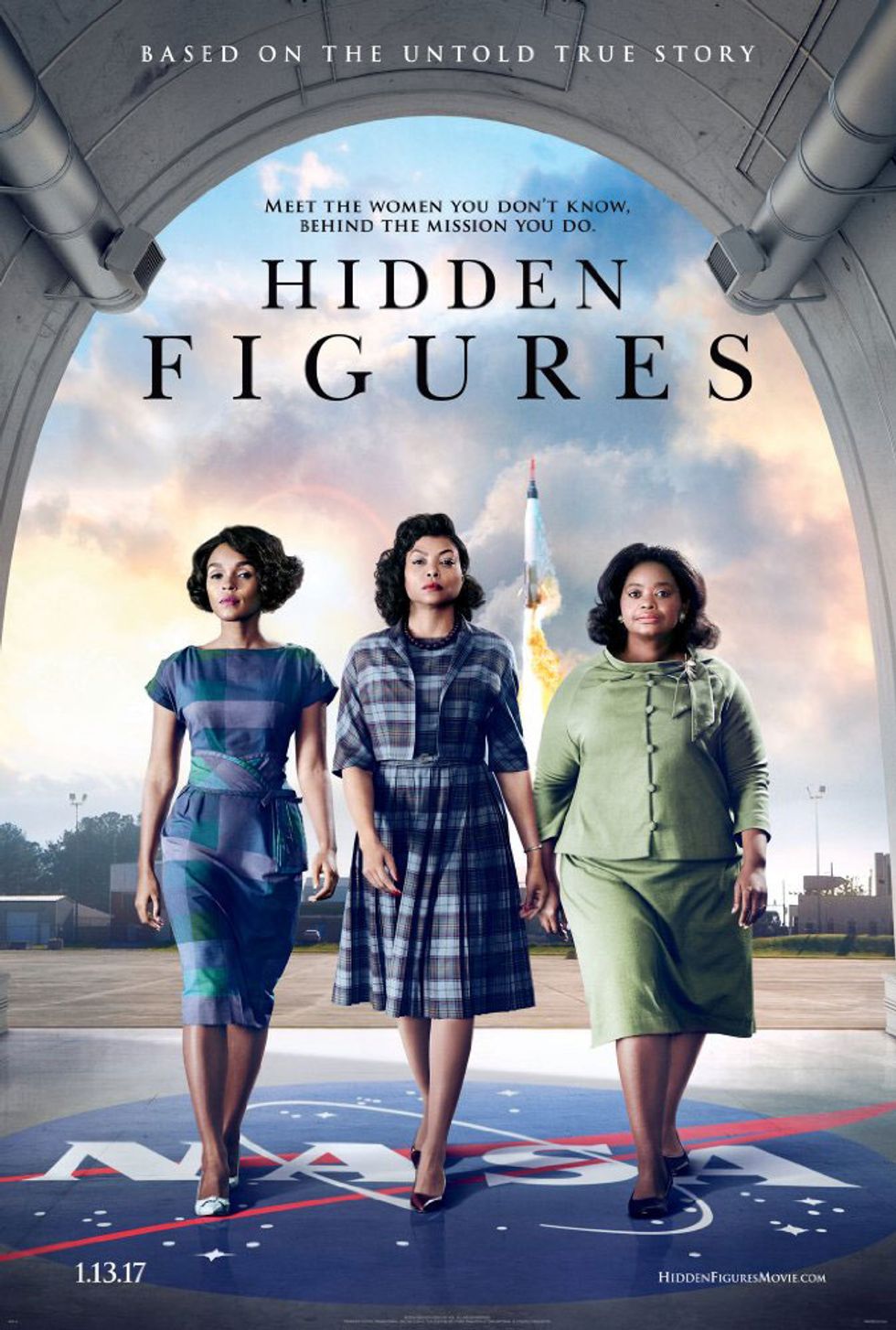 Photo: Courtesy of IMDb
5.
Rotten Tomatoes Says: 92%
To start, this PG drama is based on a true story, which right off the bat tells you that it's going to be great. Taraji P. Hensen plays the role of Katherine G. Johnson, a female mathematician who, alongside her fellow mathematician sidekicks, Dorothy Vaughn and Mary Jackson, climbed the ranks of NASA and were the "human computers" and brains behind the launch of astronaut John Glenn into space. If this one doesn't convince you that you can do anything you put your mind to, we don't know what will.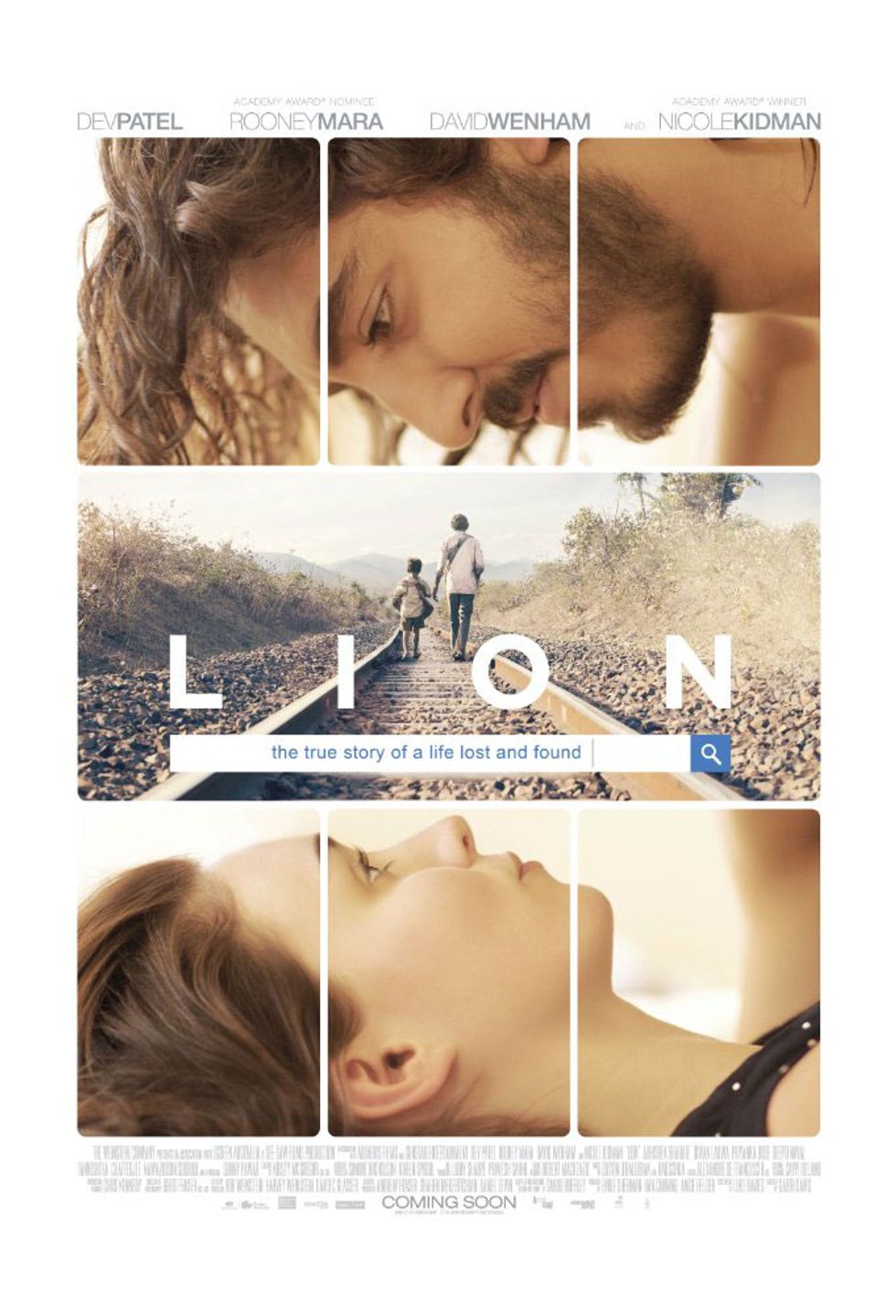 Photo: Courtesy of IMDb
6.
Rotten Tomatoes Says: 87%
If you watched the Golden Globes, you definitely saw cute kid Sunny Pawar cruising the red carpet, all thanks to this film. With stars like Dev Patel, Nicole Kidman, and Rooney Mara, it's no wonder it was nominated for four Golden Globes. Set in 1986, the film features a young Indian boy (hey, Sunny Pawar!) who finds himself separated from his family on a train that is traveling 1500 miles across India. This ride leads him to eventually being sent to an orphanage, where is adopted by an Australian couple. As he gets older he becomes determined to find his lost family and sets out to do so with only his memories and Google Earth.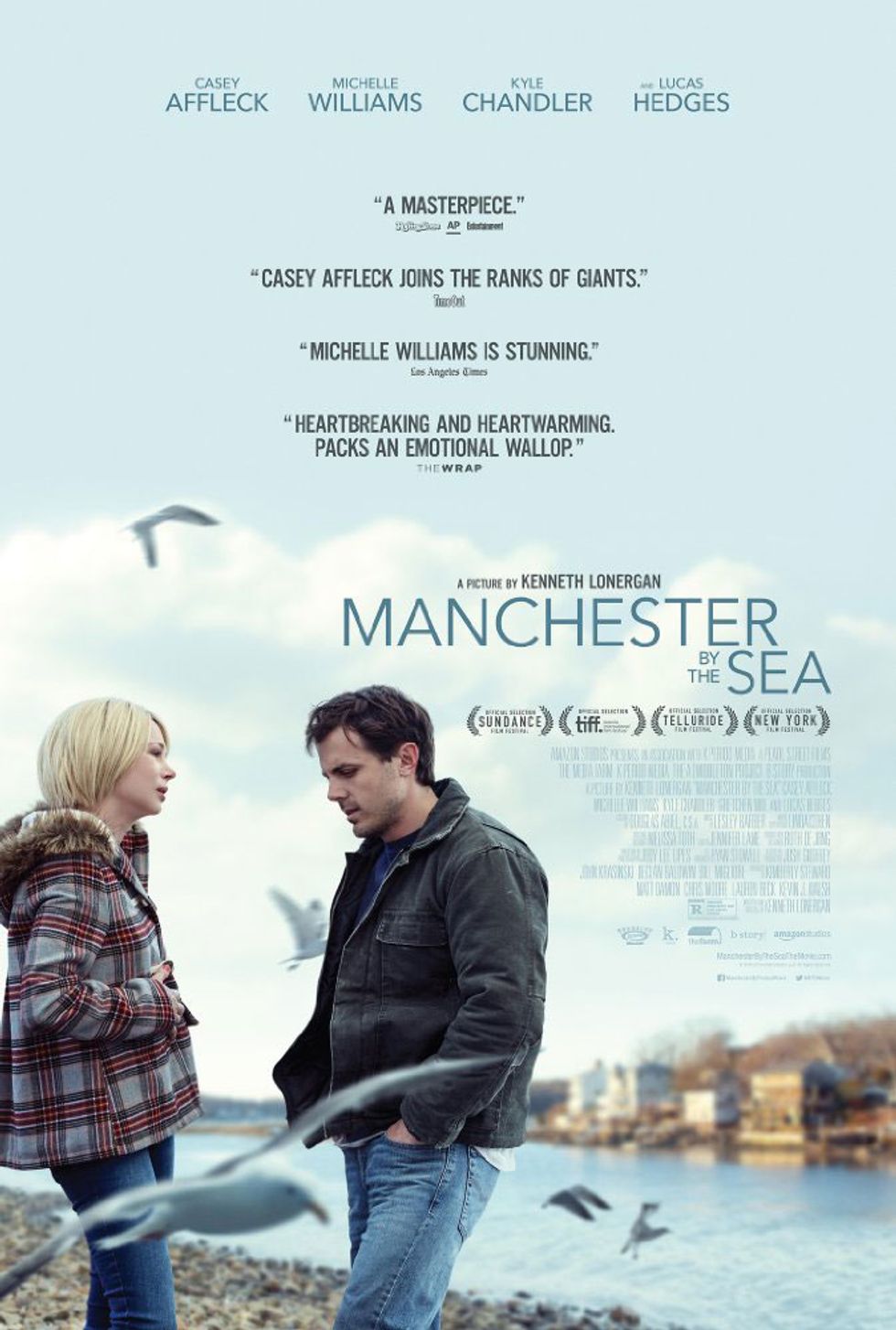 Photo: Courtesy of IMDb
7.
Rotten Tomatoes Says: 96%
Following the death of his brother, Lee Chandler (played by Casey Affleck) discovers that he is the guardian of his 16-year-old nephew, Patrick (Lucas Hedges). With his wife, Randi (Michelle Williams), in tow, Lee is forced to leave his job and return to Manchester-by-the-Sea. Lee has a hard time returning to his life in the hometown he fled some years following an unfortunate incident. Caring for a teen proves to be no easy feat for Lee, who finds out that his nephew has two girlfriends, one of them being Sylvie, played by Kara Hayward. Manchester By The Sea is a true drama that will have your eyes glued to the screen.