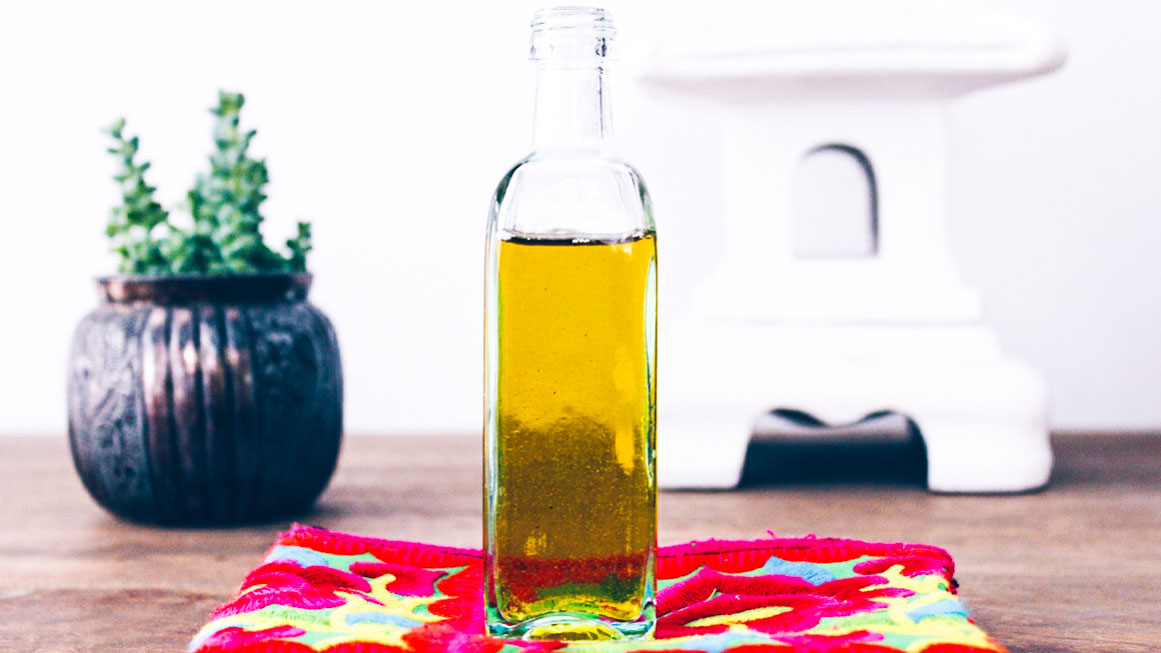 The Superfood You've Never Heard Of Will Give You Energy & Help Grow Your Hair
Plus, a detox tea and the reason why we shouldn't shy away from fruit.
When you have someone as well-versed in the medicinal properties of plants as Tammy Fender in front of you, you don't part ways without first quizzing her on what you should be eating and drinking to get the best skin (and vibes possible). And we didn't! You can read all about her skincare line and why a rose's vibration frequency is good for the heart right here, but before you do, find out which superfood to add to your morning smoothie, how to make a morning cleansing tea (Noah, you were totally onto something!), and why everyone should be eating celery.
Why Moringa Oil should be your next juice bar shot:
"Moringa is fantastic because you can utilize every part of that tree from the roots to the bark to the leaves, which you can pull right off the tree and eat, to even the moringa oil. It has a very high nutrient content. It also helps to give you extra energy. It contains basically all the vital vitamins, so it's used for healing in many vast ways. I was introduced to it because one of my best friends had cancer. Going through some of her treatments, she was very lethargic and she was looking for [something to help with] hair growth, and was introduced to moringa. I started to see a difference with her and then I found out you can buy the powders and the oil. It is becoming a little bit more popular now. I think you can get shots of it at the juice bars! I highly recommend it!"
Her special tea recipe:
"I think teas are really excellent. I like to make an anti-inflammatory tea in the morning. I use fresh turmeric, fresh ginger, lemons, and I put all of this into a pot and boil it. You can add Manuka honey if you're sick, or even just regular honey. I'm a beekeeper, so I think honey is an amazing ingredient that everybody should have and use in their diet. Of course you have to be careful with the source with these kinds of things. Also you can add cloves and cinnamon sticks!"
The fruits and vegetables to eat for better skin:
"Celery is great for the skin. You can juice a little bit of celery, lemon, and apple and it's great. Fruit is important. Sometimes we think, 'Oh, it's very sugary!' and we may want to stay away from fruit, but there is a purity to fruit! You have to recognize these coincidences. Vegetables come in and they clean up and detoxify, but there is something very pure about specific fruits. Also having things that are in season at that specific time [is important]. There is a reason for that."