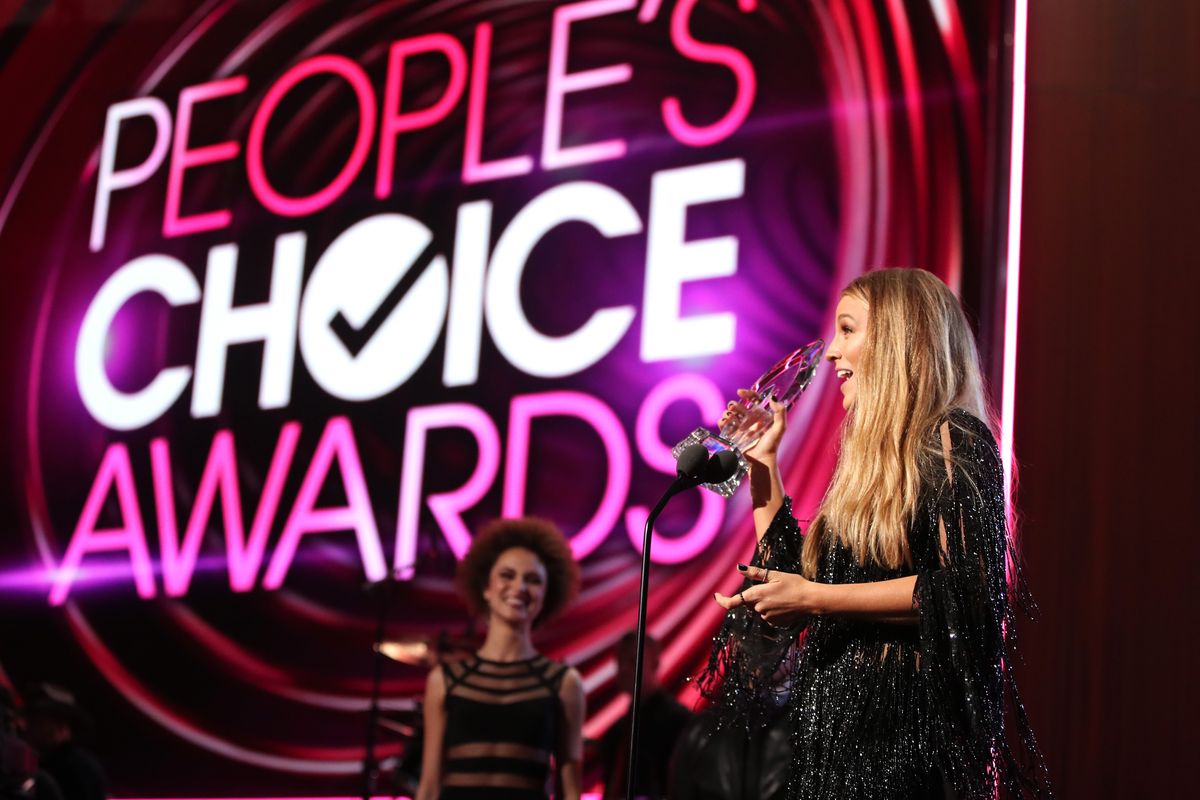 Celebrity
The good, the bad, and the kinda crazy.
There are a million different ways we could think to spend a Wednesday night, form grabbing drinks with our coworkers, to binge-watching our favorite shows, to catching up on some much-needed sleep. But for one night and one night only, we made a sacrifice: watching the People's Choice Awards in its entirety, this way we could fill you in on all the good, bad, and downright crazy moments that occurred.
As far as award shows go, though, this one was pretty tame, and naturally, it included tons of *original* shoutouts to "the people." Catch up on all that went down, then go and impress your pals and whoever else with this knowledge…at the very least, for the rest of the week. 
---
Joel McHale was actually funny. We've seen our fair share of awkward hosts and attempts at jokes that totally bomb, but surprisingly, Joel wasn't half bad. From shouting out the third Hemsworth brother (one of the greatest discoveries of 2016) to making a few sly Trump digs, we genuinely found ourselves chuckling here and there. Kudos, Joel.
The stars had fun with their outfits. Kristen Bell wore a jumpsuit that reminded us of The Little Mermaid. Blake Lively was all about that fringe. The best looks of the night more whimsical than fancy, and for the most part, no one looked like they were in pain or at risk for a wardrobe malfunction. We call that a success.
Blake Lively revealed her life goal is to meet the Spice Girls. She somehow related it back to girl power in her speech, immediately becoming our imaginary best friend. 
Justin Timberlake couldn't stop complaining about traffic. It was bad enough he was underdressed in his dad khakis, but the fact that he kept mentioning how packed the 101 was gave us a serious glimpse into little Silas' future. 
Cameras caught Dwayne Johnson giving the middle finger. It was only for a nanosecond, but we got the message—aka a joke meant for costar Kevin Hart. 
Ellen set a record by receiving her 20th PCA. The funny lady admitted it would be better if animals voted instead of people, then hilariously explained how difficult that would be (ex: snakes don't have fingers or even paws). 
John Stamos is basically a Westworld robot. As Kaitlin Olson told him, "You don't age, and you're built for pleasure." 
Melissa McCarthy compared Kristen Wiig to an orangutan. She joked—with a totally serious face—that she physically fought the other nominees in her category in the past. Cue the flashbacks to her Bridesmaids character. 
Priyanka Chopra proved she was feeling a little better post-concussion. And she gave a little wiggle up on stage for good measure. 
Fifth Harmony performed as a fierce foursome. Umm, Camila who? 
Blake Shelton called Gwen Stefani the hottest date. But the way he said it somehow made it sound sooo sweet. 
Tyler Perry received a humanitarian award. His long list of accomplishments basically made the teleprompter crap out, leaving announcer Kristen Bell embarrassed...and inspiring us to step up our volunteer game.
Johnny Depp didn't talk about his divorce. He did, however, awkwardly ramble on, thanking his fans for standing by him and trusting him. The message was sweet. The pauses were long.