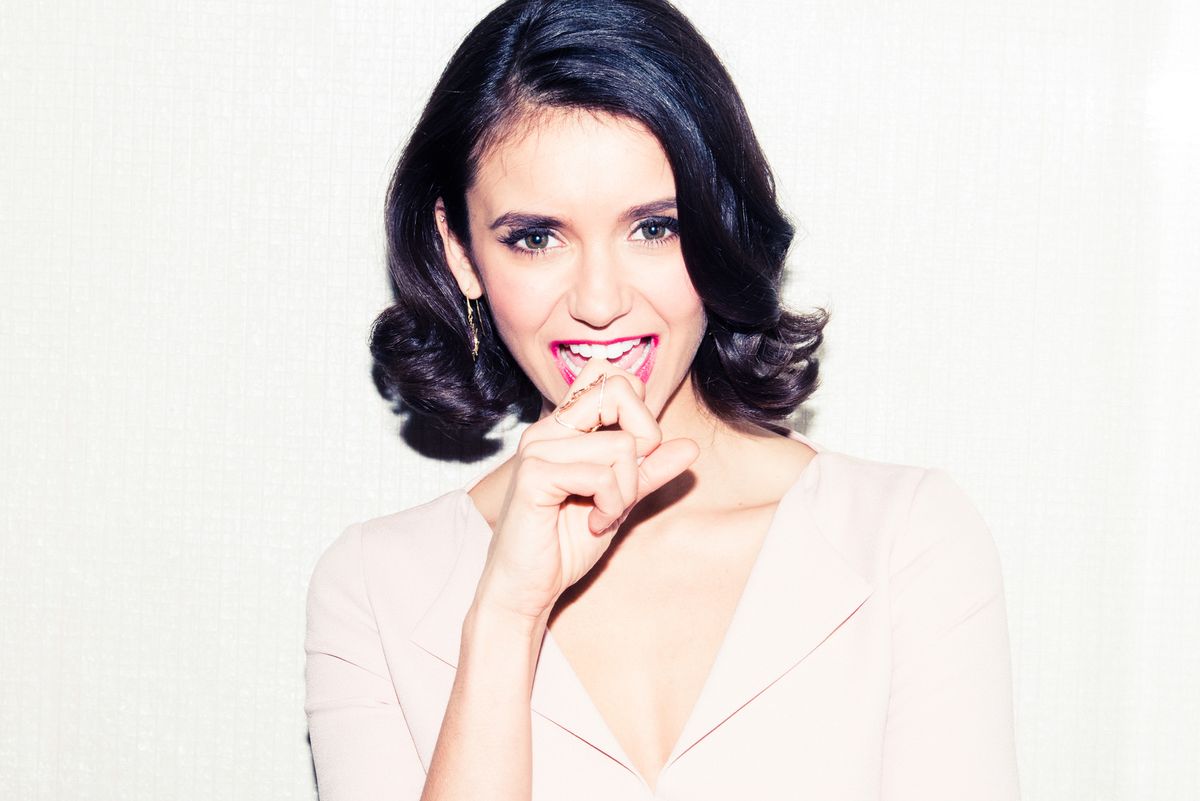 Celebrity
The results were basically a surprise.
Behind any drastic haircut, there's typically a story that inspired the change. Perhaps it's a new job and a fresh start was needed. Maybe it's a breakup—a sweet new 'do to match that newly single life. For actress Nina Dobrev, it was kind of a little of both.
No, the star didn't just end things with some Hollywood heartthrob. She isn't quitting the industry, either. Rather, Nina's *officially* saying goodbye to a large chunk of her life—The Vampire Diaries chunk, once the show ends this year—and diving headfirst into her new career as movie star (she plays Becky in the new film XXX: Return of Xander Cage). Naturally, a switch-up was called for.
In the trusted hands of famed hairstylist Riawna Capri, Nina made the chop, ditching inches in favor of a cute, bouncy bob. Find out all the scoop in the star's own words, along with some little-known tips for styling shorter hair.
---
Why she made the cut:
"I've been wanting to cut it for years and years and years. I wanted to cut it midway through shooting [The Vampire Diaries], but I couldn't because of the character. This is the first time, I realized, since leaving the show that I'm finally on-screen again, so I thought new character, new year, new 'do."
Why she asked Riawna to do it:
"Riawna Capri is a very dear friend of mine and she flew to London to cut it. It was a big deal for me—it's been 15 years since I had a major change. I wanted my best friend to do it." 
How her new 'do was pretty much a surprise:
"I told her I wanted it to be short, above the shoulders, and then I said, 'Do whatever you think would be great.' I trust her implicitly. She's incredibly talented and she's also responsible for so many makeovers. She did Julianne's cut; she did Jennifer Lawrence's cut; she did... I'm forgetting the list at the moment, but that's kind of her thing. She's like the makeover queen. She's a good soul and a good person, and that's more important than anything. It's lucky that she cuts really good hair, but it's the person that she is that draws me to her. You want to have good energy around you. It's important to me to have my friends and people that I love around me at all times."
The emotions she felt when getting the cut:
"I've been waiting for this for so long that I was just like, 'Get it out of the way, get it over with, and do it fast.'" 
How she styles her new short hair:
"I didn't know what to do with my hair before because it's kind of wavy-curly. When it was long, it would just get weighed down and I would try to put mousse in it or whatever. There would be good days, [but] a lot more bad days. Now that it's shorter, it's not as weighed down and it curls more and I can just let it air-dry. It's easy. I also put a roller in the front, which Riawna taught me."
Another trusty styling trick Riawna taught her:
"She said once it's semi-dried, keep flipping your hair from side to side so that it doesn't commit to a part and so that it constantly has volume."