Food
Move Over Matcha, the Turmeric Latte Is Here
Get acquainted with the super spice.
Renée Rodenkirchen
If 2016 was the year of matcha, 2017 is definitely going to be the year of turmeric—we're calling it now. The #latteart populating your feed is slowly turning from green to a bright shade of yellow. The great thing about turmeric (besides its particularly artful shade, of course), is that the super spice arguably has way more health benefits than your typical go-to midday pick-me-up beverage. Besides being loaded with good-for-you things like fiber, iron, manganese, vitamin B6, and potassium, it's a great source of something called curcumin, an antioxidant that, when combined with pepper, is an amazing anti-inflammatory, which makes it essential for avoiding a whole myriad of ailments. So when Nutbar invited us in to their new Toronto location to try their delicious take on the turmeric latte, we had to have them show us how to do it on our own.
---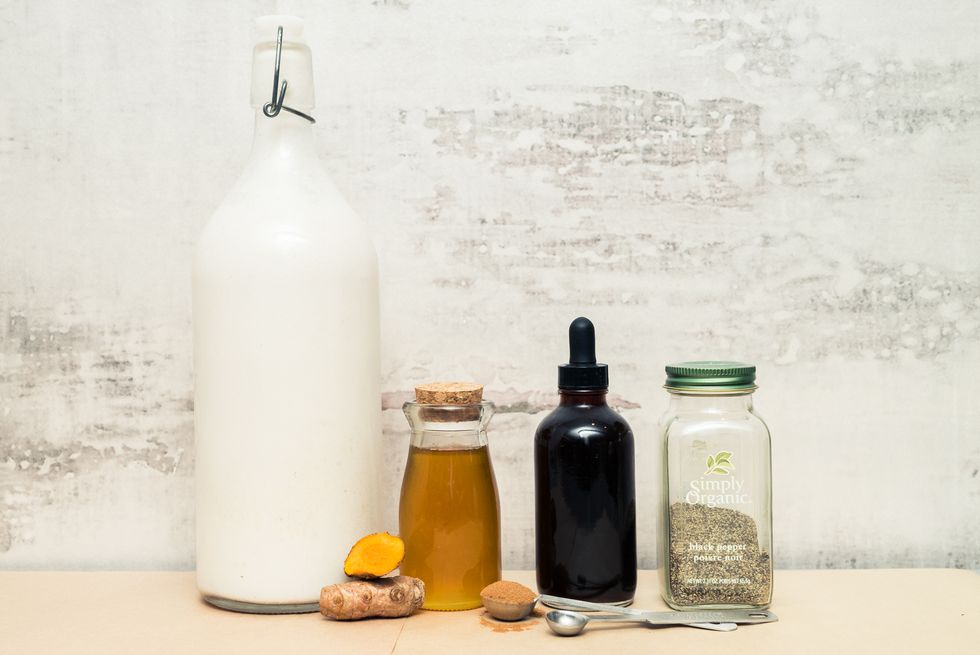 INGREDIENTS:
3/4 tsp turmeric
1/4 tsp cinnamon
pinch of black pepper
1/2 tsp vanilla
1 tbsp raw honey
1 cup nutbar nutmilk (or milk alternative of your choosing)
DIRECTIONS:
1. Combine all ingredients, except for nutmilk.
2. Add 50 ml of hot water to mixture and stir to create a paste.
3. Pour the mixture through a strainer into a cup.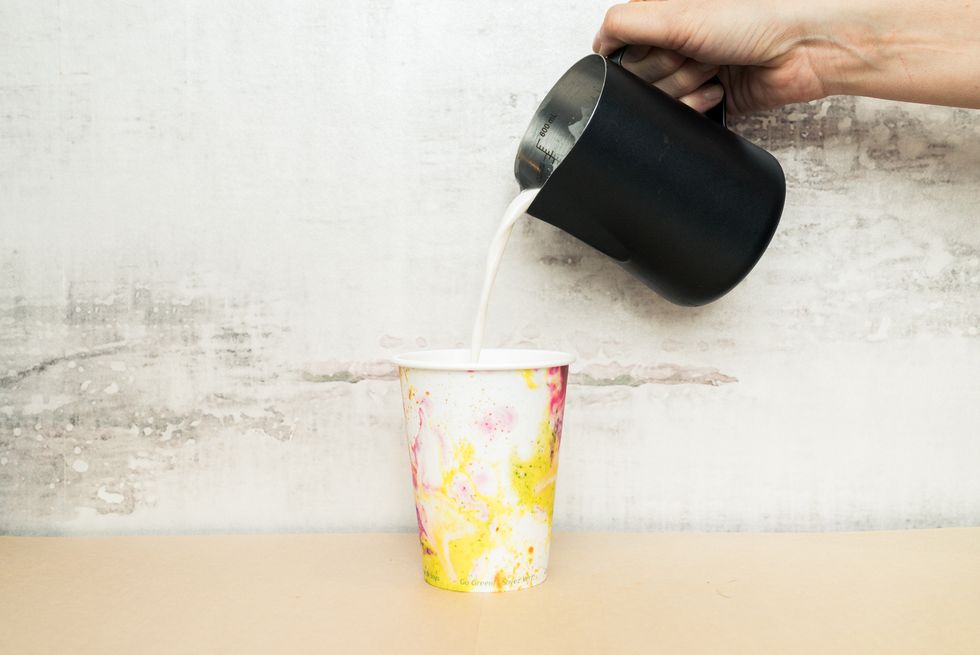 4. Steam your nutmilk until frothy.
5. Pour over your turmeric mixture.