Career
Vox's senior correspondent explains why your election anxiety is totally rational.
Alec Kugler
Many progressives in the US—especially those infuriated by the election of Donald Trump—were quick to point their fingers at digital news outlets and social media platforms for paving the way for a reality star to waltz into the White House.
But Liz Plank, a growing voice in the digital media space, isn't blaming Facebook or even Breitbart for the misinformation.
"Donald Trump is [the] largest distributor of fake news," declares Plank. "That is the problem that we need to actually address."
For her more than 67,000 Twitter followers, Plank is a go-to resource for humorous, insightful, feminist takes on politics and pop culture. Sort of the internet's version of Samantha Bee. Though she's originally from Canada and never planned to work in digital media ("I wanted to work in policy in Washington D.C.), Plank, 29, has become a leading millennial voice for gender equality in the US.
"I don't know how I am going to look back at 2016," she told us during at deskside at Vox, where, as the company's senior correspondent, she delivers honest, hilarious, and whip-smart videos and articles. "It has definitely been the most fucked-up year of my life."
---
How she became internet famous in the first place:
"I was at London School of Economics in 2012 and female boxing was going to be a discipline at the Olympics for the first time ever. It was awesome! Until the boxing association decided they would force female boxers to wear skirts in the ring so they would look elegant. I was very upset about it, so I started a petition on Change.org. It ended up going viral and the decision was overturned.
"It was my first experience realizing the power of the internet and of social media in order to impact real change. A couple months later I ended up moving to New York and I applied for an internship at Mic. Within a few months I drew a million users to the website."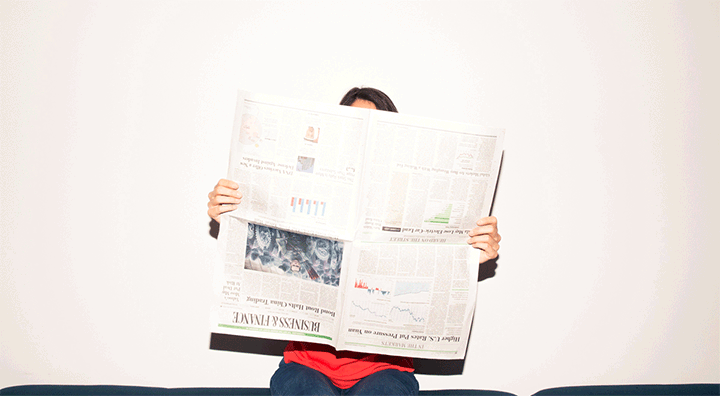 What her Twittle handle, @FeministFabulous, means:
"At the time, it was pre-Beyoncé, pre-celebrities-making-feminism-cool. People associated [feminism] with negativity, and to me feminism was so fabulous and the most amazing part of my life and my identity. Discovering feminism was life-altering and beautiful and sexy to me. It felt like a revelation. And I just wanted, at the beginning, for people to know that you could be feminist and fabulous and at the time they didn't go together."
On coming to grips with the election results:
"So many of us didn't think it could happen. I was at the Javitz Center and it was like going to a wedding that turned into a funeral. It was awful. It was a completely really surreal experience.
"Since then, it's been extremely hard to disconnect. I don't regret it, though. This year I have worked harder and longer and faster than any other year in my life, and I've had the worst work-life balance I've ever had. But every minute of it has felt necessary."
On what a Trump presidency means for women...:
"I think the biggest fears are in relation to reproductive rights. If we don't have bodily autonomy, how are we free?
"Also, Donald Trump has been accused of sexual assault by many, many women. Not only that, but they way he reacted to it—'I'm going to sue them, I'm going to go after them, she's not hot enough to assault'—this is now the most powerful man in the world! And so, listening to that is just extremely triggering and traumatic for many women."
…and for everyone else:
"A lot of people say, 'Let's just see what he does.' No. We know what he's going to do. He has said what he's going to do. And so we should be expecting the worst-case scenario. I sound like a conspiracy theorist most of the time and, while I do think, usually, anxiety is an irrational feeling, I think anxiety is totally rational right now. If you are not afraid right now you need to read more."
On resisting the urge to move back to Canada:
"Honestly, Canada is a shining beacon of light right now in the world. It's impressive how they've taken a sharp left turn to diversity and celebration of all people and opening their borders rather than closing them.
"[But America is] a country that I love deeply and that's why I live here. I always felt like an American when I was little. But it's lagging dramatically in so many spheres, social services, income equality, racial equality. There are parts of America that are like a third world country and yet it is such an important world power."
So, um, what do we do now?:
"I'm optimistic about the fact that the internet and the intersection of the internet and media has democratized the perspectives that we hear from. I think that it's insane that out of that environment a person like Donald Trump would take power or that a site like Breitbart would become a mainstream website that is a safe space for white supremacy, but, at the same time, that's a reaction. Donald Trump is a reaction to the first Black president and the first woman running for president.
"There are going to be fewer white people than there have ever been in the US, and the youngest generation is the most diverse generation and the most educated generation. What I see in Donald Trump is a backlash against that."
And, if nothing else works, there's always Electional.