Career
How to Quit Your Job & Do That Thing You Love in 2017
This is the year!
Hands up if you hate your job. Hands up if you feel (maybe worse) indifferent towards your job. Friends, we're here to tell you that this is the year that's different. 2017 is when you're going to forget dreaming about the time when you will finally open up your own bakery/start actually believing in and calling yourself an artist/write the business plan that you secretly know is genius, and just do it. 2017 is the year you're going to follow your passion. To motivate you, we've culled 10 inspirational tips from some crazy-successful people who have done just that. There's no secrets, there's just this: if they can do it, so can you.
---
1. Experiment to find your passion. Try, try again.
"The advice I give is: Find your passion! If you love what you do and you do what you love, life is a beautiful thing. When you spend so much time working, if you don't like it, change! That idea of experimenting early on and having the courage to change and take risks and try new things is important. It's important that people get out of their comfort zone. You don't really know your full potential unless you take on something that is big and different. It's important to feel uncomfortable when you try new things to move yourself to the next level. When people come to me for advice and say, 'Well, I don't know if I'm good at that—' there is only one way to find out: try." —Jane Hudis, Group President, Estée Lauder
2. Choose your dream over someone else's.
"This is what I live my life by: you can either build your own dream or you can spend your life building someone else's. That was definitely where I took the leap. If you have an idea, do your homework—is this actually a valuable opportunity? Look at the market. Once you think it is, dive headfirst. That is the only way you'll figure out if it works or not." —Jess Levin, CEO, Carats & Cake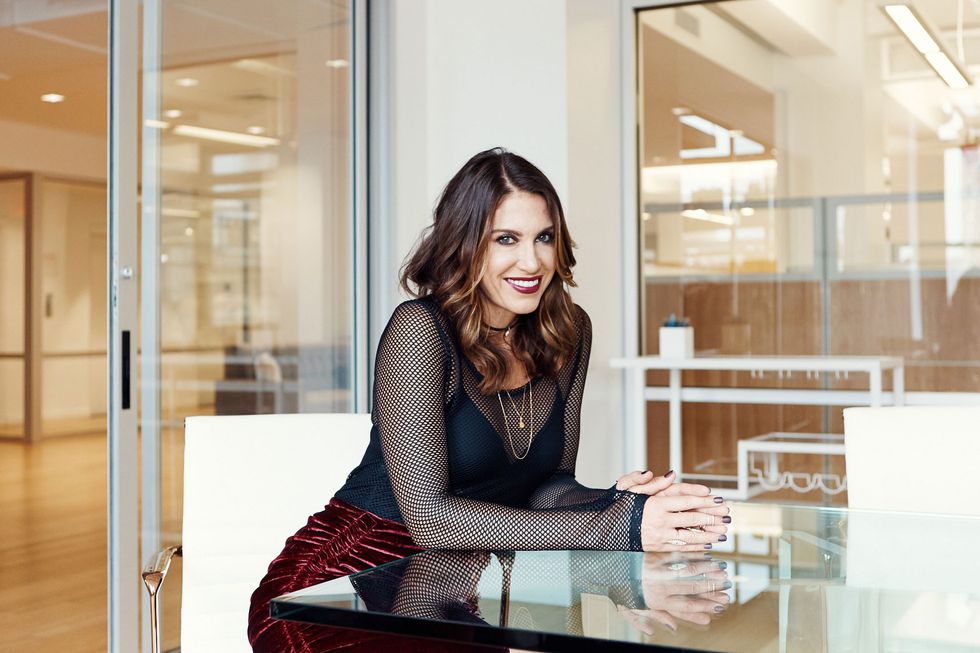 "We had no idea what we were doing, and I think sometimes that's better. You don't know what you don't know, so you just plow forward. Be one of those people who figures out how to get it done. Solve the problem." —Wende Zomnir, Chief Creative Officer, Urban Decay
"'The answer to life is yes. Remember that this is the only life you get; do it now.' That's from Ann Richards. She took risks every day, did things women had never done before, like get elected governor of Texas. She is a constant inspiration to me and to the thousands of folks who were touched by her in some way. Start now! It's never too early and never too late. You need to have passion for the cause and be in it for the long haul." —Cecile Richards, President, Planned Parenthood
5. Figure out what 'gives you oxygen.'
"My favorite quote is 'Don't ask what the world needs and go do that, ask what makes you come alive, because what the world needs [is] more people who are alive.' Try to figure out what gives you oxygen. It doesn't mean necessarily you're going to do that job right away out of college. I didn't; I had a bunch of other jobs and that's how I found my way to this. I spent time really thinking about what matters to me and what I'm good at and what I like to do. I feel totally alive in this job and it's a great feeling." —Katie Hood, CEO, One Love Foundation
"It's like anything: Practice makes perfect. Also: Try a lot of things. I was really hard on myself for trying so many things—'Why can't you just figure out what it is that you want to do?! Why are you all over the place?' But now I do all of the things I've done over the years. Exploration is really important in every field, but especially with creative. Open yourself up to trying new things and being inspired by things that you wouldn't have expected. There was a lot of times where I was like, 'I am not going to succeed.' But I also was like, 'I AM GOING TO SUCCEED!' I did not want to be a starving artist." —Meagan Cignoli, Creative Director & Partner, Visual Country
"Take risks. My whole career has been a risk. So many people have told me, 'You are too loud, you talk too much, don't say that, don't wear that, why do you have a slit in your hair?' I don't care. I feel that the universe put me on this earth to be my unique self, and all of the women that I look up to operate like that. They're risky. I want women to take risks because men take huge risks! They take risks with our money on Wall Street; they take risks by investing our pensions. We should be able to take risks at work too. Sometimes it gets me in trouble, but 90 percent of the time the risk of just being myself has been worthwhile." —Carmen Berkley, Civil, Human and Women's Rights Director of AFL-CIO
8. Don't make it about money.
"It's not about the money to begin with. When people make it about the money, they often make the wrong decisions. What you want is relevant, hands-on experience as opposed to being a cog in the wheel. You have to be open, accept the curveballs, be very focused, then unfocused, then focused again. You have to know yourself. At a certain point in your life, you know what you're good at and what you're not good at. You need to support your strengths. If you're good at something or you love something, you'll be successful at it." —John Demsey, Executive Group President, Estée Lauder
9. There will be no magical opportunity presented to you.
"It sounds dumb, but it's 100 percent fail-safe… If you do what I'm about to say right now, it'll work. I've figured it out! If you want to do something, if you want to be a designer, be Karl Lagerfeld or be Steve Jobs, you have to do this one thing: do it. I found this myself: Off-White all based on one idea to make one t-shirt. I never would have thought it would amount to this, but if I hadn't done that one, it wouldn't have led into the third or the fifth. A lot of people have big dreams, but they're still just talking about it. Okay, you want to build a spaceship, and you can't build it tomorrow, but there are some intermediate steps that you could do while you're just talking about [it]. If you want to be Anna Wintour, it's so possible, but most people just assume it will be possible later, that something magical needs to happen." —Virgil Abloh, Creative Consultant, Founder, Off-White
10. Listen to Diddy's advice. Always.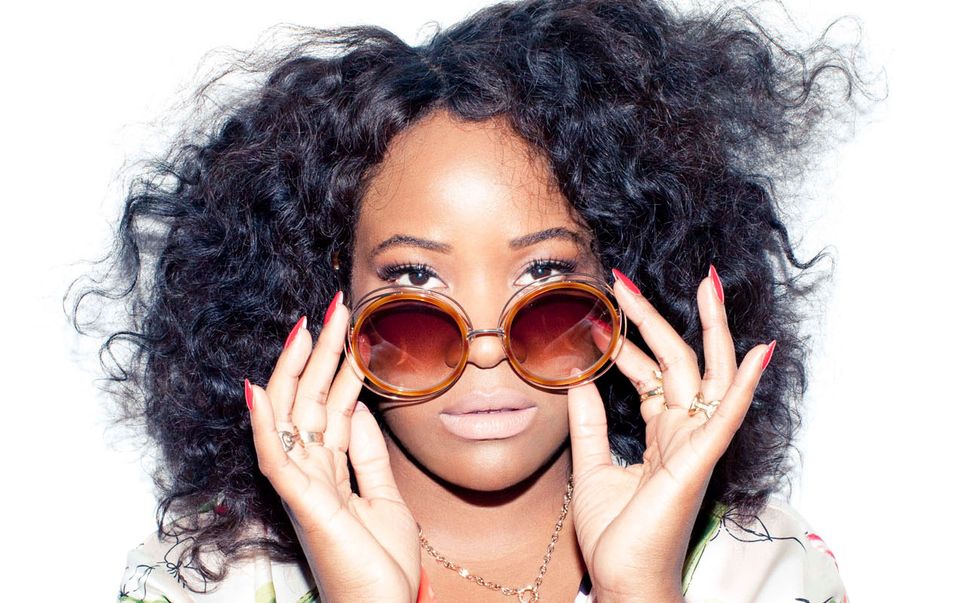 "From Mr. Combs I learned that closed mouths don't get fed. You have to ask for what you want. Also that being emotional in business will have you broke. And Dia Simms, the EVP of Sean Combs Enterprises, said [to] outwork everybody and don't be afraid to be a woman in a man's world. Don't treat your business like a side hustle. If you treat your business as a side hustle, everybody else will. Perception is reality." —Karleen Roy, CEO, Vanity Group