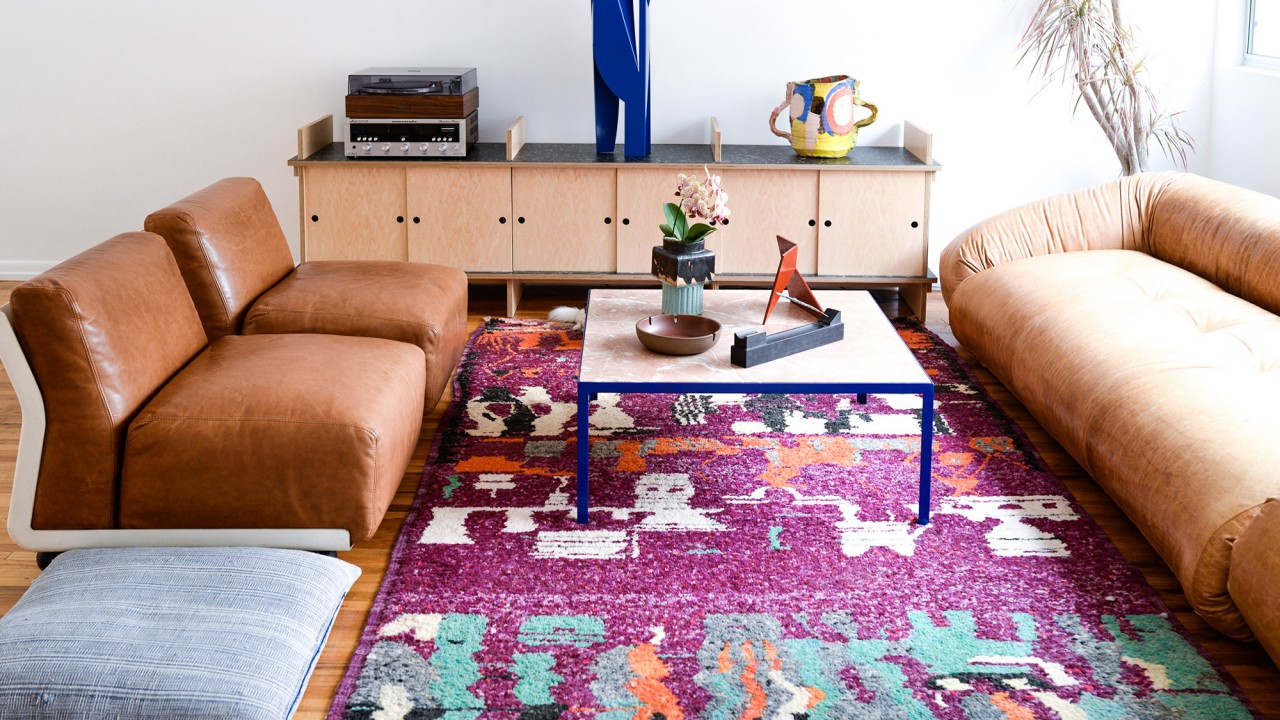 12 Under-the-Radar Decor Spots You Should Start Shopping At ASAP
Never walk into someone else's apartment & spot furniture identical to yours again.
Ever walked into someone's apartment and spotted, say, a lamp, or a couch, or a nightstand that you have too? If you've ever set foot inside an Ikea, the answer is probably a resounding 'yes.' Now: have you ever found yourself several minutes into checking out someone's place, only to realize it doesn't stop there—and their side table, floor-to-ceiling bookshelf, or throw pillows are identical, too?
There's nothing like realizing that your big box store find is not just ubiquitous, but inescapable, to make you feel completely uncool. But it doesn't need to be this way! While, yes, a big part of the scenario above ultimately comes back to budgetary restrictions—like, sure, we'd all love a Hans Wagner to call our own—there's an endless array of indie retailers and makers of cool shit for sale to make it that much less likely your friends' apartments will look identical to your own. Unless, of course, they copy you; in which case, we don't exactly blame them.
---
The coolest abstract rugs and seriously excellent bathmats. The boob ones are the perfect pair to your Group Partner pot.
---
In a pinch for a unique host gift? Head here.
---
The cutest ceramics, woven baskets, and tabletop accessories—not to mention jewelry and beauty products, just in case you want to splurge a little on yourself too.
---
Okay, so Etsy isn't exactly the new kid on the block or all that under-the-radar, for that matter. But if you'd previously written it off as a source for solely the crafty, think again: there's a ton of vintage, antique, and period goodies to be had, and at every price point, too. It's a place not just to bookmark extravagant, impractical design buys, but also more wallet-friendly things, like vintage ads (like this Ali MacGraw CHANEL one from 1966), a (relatively) affordable solution to filling in your gallery wall.
---
Founded by former Domino editor Michelle Adams. Need we say more?
---
Again—The Line is very much on everyone's radar for home inspiration, so the fact that their online shop is equally inspiring is not surprising.
---
An excellent edit with something for every price point (from $13K dining tables to $30 bowls).
---
Weird and wonderful lighting options for everyone!
---
A Swedish-born shop that highlights indie brands from all over the world.
---
---
1st Dibs and One Kings Lane fans, this one's for you: Chairish allows design lovers to sell directly to buyers, and the getting is good.
---
Just the spot for bright and abstract rugs, poufs, pillows, throws, and the list goes on.