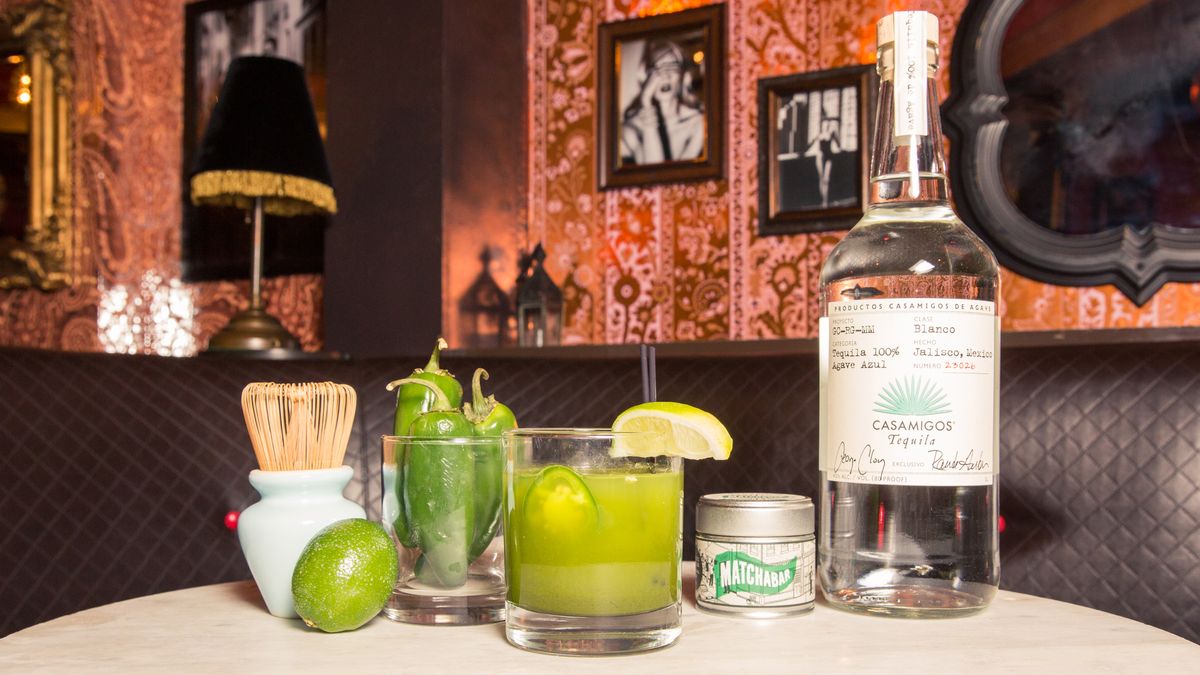 Living
One spicy, one warm—the best of both worlds.
Alec Kugler
The amount of delicious cocktails that are forever flowing in New York is overwhelming, and TBH, we're surprised we aren't drunk 24/7 (it's more like 3/5). It requires a lot of self-control to live in this city, especially since more fancy cocktail spots keep opening on what seems to be every corner. Take The Black Lodge for example, which just opened up on Prince Street—not only is the decor very pink (!!!) and complete with a disco ball, but the cocktails are choice. So much so that we needed to find out how to make two of their specialties from the comfort of our own home, and, well, it seemed only right we share the recipes with you guys. Consider them our Christmas gift to you.
---
---
THE SPICY MATCHARITA
---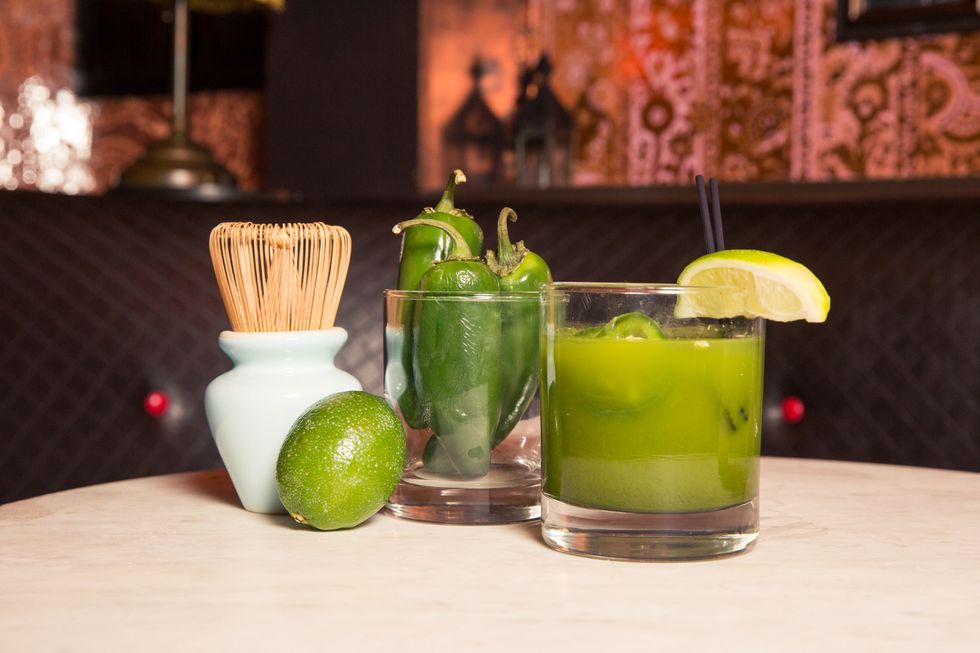 INGREDIENTS:
3 oz Casamigos Tequila Blanco
½ oz Matchabar Matcha
1 oz Cointreau
½ oz agave
1 oz lime juice
1 jalapeño pepper
DIRECTIONS:
1. Add agave and lime juice into a shaker.
2. Add matcha powder and jalapeños and muddle.
3. Pour in Casamigos tequila and Cointreau.
4. Shake and double-strain into an ice-filled rocks glass and enjoy.
Pro tip: the more you muddle, the spicier the drink!
---
THE LODGE'S SPIKED APPLE CIDER
---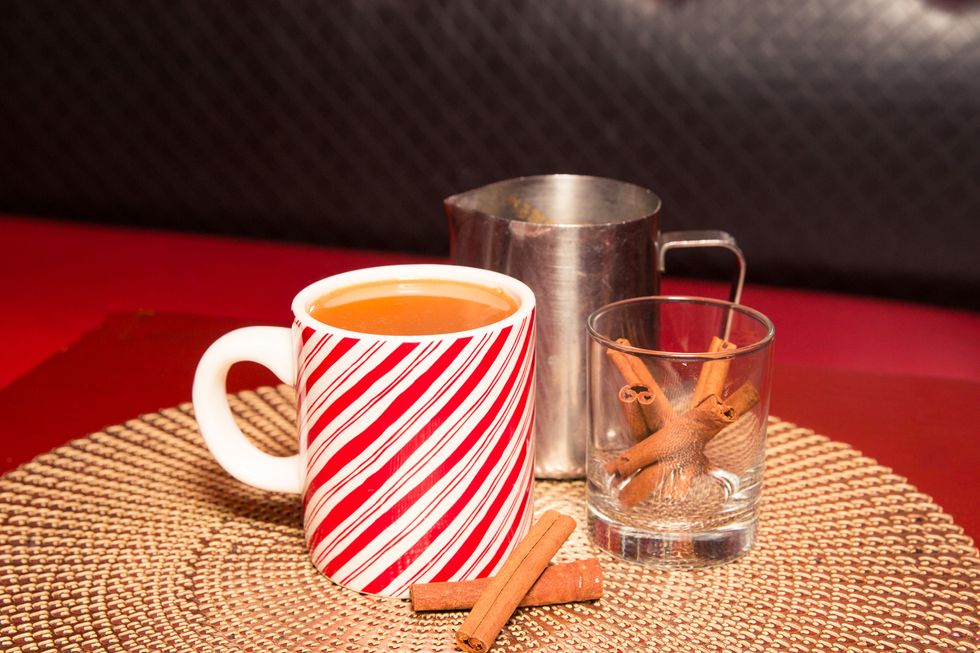 INGREDIENTS:
1 litre apple cider
2 oz American whiskey (Jack Daniels will do the trick)
1 oz Bulleit bourbon
2 tbsp ground cinnamon
½ oz Berentzen Apfelkorn
½ oz Paddy Bee Sting
1 cinnamon stick
DIRECTIONS:
1. Warm up the apple cider in a pot, bringing to a simmer.
2. Add the whiskey, bourbon, and ground cinnamon.
3. Pour into a mug.
4. Top off with the Berentzen Apfelkorn and Paddy Bee Sting. Garnish with a cinnamon stick and enjoy nice and warm.
Located at 20 Prince Street, New York.