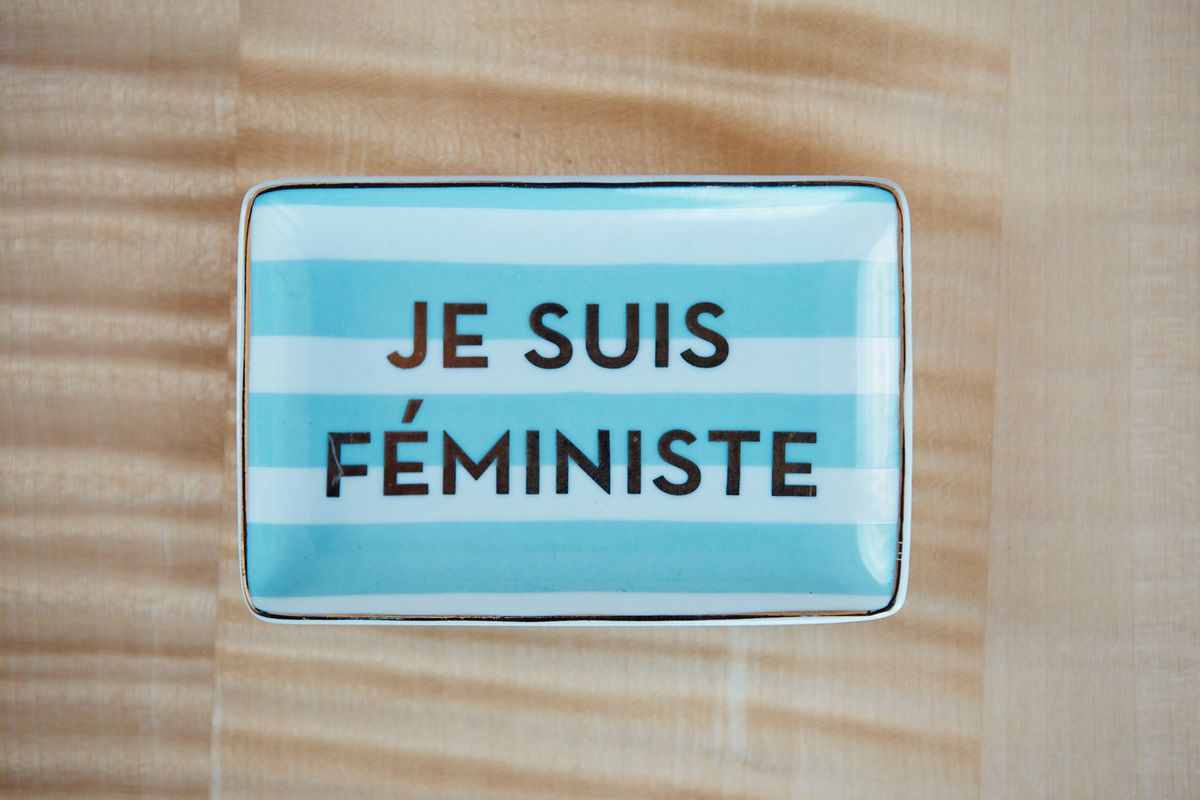 News
The new year is actually pretty scary.
You know what sucked? 2016. You know what will suck even more? 2017. Sorry, but it's true. Here's the feminist news you need to know from the last month, so you can keep your guard up when Trump is officially sworn in this month.
---
1. Trump on the hunt.
The Predator-elect's transition team sent a memo to the State Department asking for information about positions and programs dedicated to promoting global gender equality. Team Trump didn't explain why it needed the information, but given a similar request to the Energy Department for the names of employees who worked on climate change, it seems unlikely he wants to build up State's gender programming, the hallmark of Secretary Clinton's tenure.
2. Not so moderate after all.
John Kasich, former GOP presidential nominee contender and Ohio governor, signed a ban on abortions at 20 weeks. The extra gross part is that the press let him off easy because he vetoed a six-week ban that was even more obviously unconstitutional. No cookies for you, John.
3. Thanks, Obama.
Here's some good news: in his penultimate month in office, President Obama's administration finalized a regulation that makes it absolutely clear that anti-abortion state legislators cannot keep federal Title X family planning funding from health care providers that also provide abortions—like, you know, Planned Parenthood. The new rule will help ensure access to birth control and other preventive health care for the more than 4 million individuals who access care from health care providers in the Title X program. Of course, like many other good regulations passed by the Obama Administration, it's vulnerable to Republican attempts to repeal it.
4. On the record.
A federal judge will allow prosecutors to introduce Bill Cosby's deposition from a different case during his criminal trial this year. During a civil suit brought over a decade ago, Cosby admitted to sexually assaulting women he had given sedative drugs (though that wasn't quite his language, of course). Cosby claims he only admitted to the conduct because a prosecutor allegedly promised he would not use the evidence to bring criminal charges, but the judge will admit the deposition nonetheless.
5. Clear eyes, full hearts, no truth.
Abortions don't lead to breast cancer, but the Texas Department of State Health Services wants you to think they do. In December, the agency published its latest edition of a booklet given to people seeking abortions. Ironically titled "Woman's Right to Know," the guide is full of lies and misinformation meant to discourage readers from accessing safe medical care.
Alexandra Brodsky is a D.C.-based writer and advocate working to ensure girls' access to education.