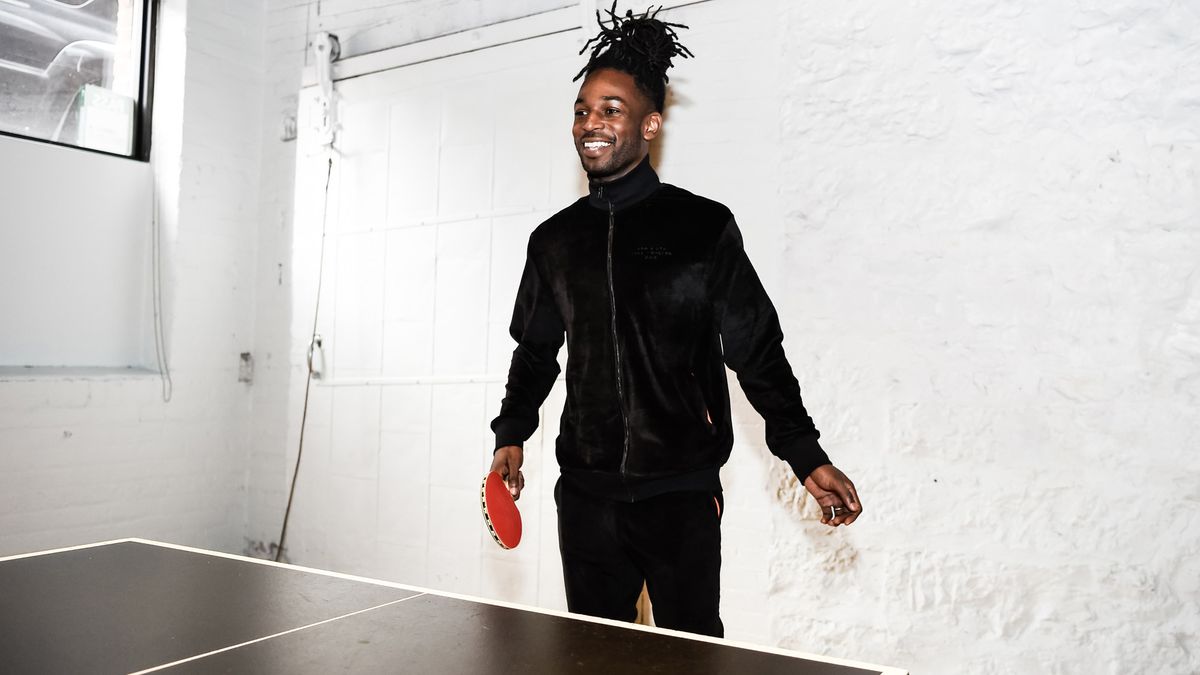 Living
The hip-hop artist chatted with us about his new album, keeping dreads fresh, and his pre-show ritual.
Daniel Kim
When your workday involves playing Ping Pong at SPiN with Toronto hip-hop artist Jazz Cartier, it doesn't really feel like work at all—more like a casual Saturday where you're reminded exactly how bad you are at the game. So much so, Cartier had to instead find a partner to rally with in his manager, Ivan Evidente, so that we could get the shots you see here. But we digress.
Cartier, also known as Jaccuzzi La Fleur, got his start in the industry during his freshman year of high school, when he recorded his first few songs and released his first-ever music video on MuchMusic (that's the TRL of Canada, for our American friends). Cartier isn't the biggest fan of his early work, though: "I've tried to wipe every evidence of it off the internet." From there, he began working with record producer Michael Lantz, and released his single "Set Fire" soon afterwards. 
---
"I think through the ages of 18 to 25, those are the most pivotal moments of someone's life where a lot of change happens," he told us about his growth. "I'm constantly finding out stuff [and] going through a lot of emotions every day, every week, every month, so that's usually where I pull things from [for my music]."
Although Cartier is buoyant and charismatic, he claims to get nervous prior to hitting the stage. "I try to kick everybody out of my green room. I don't like talking to people before I go onstage," he says. "People like being backstage, but they don't understand what the artist is going through—I'm not trying to sit here and talk."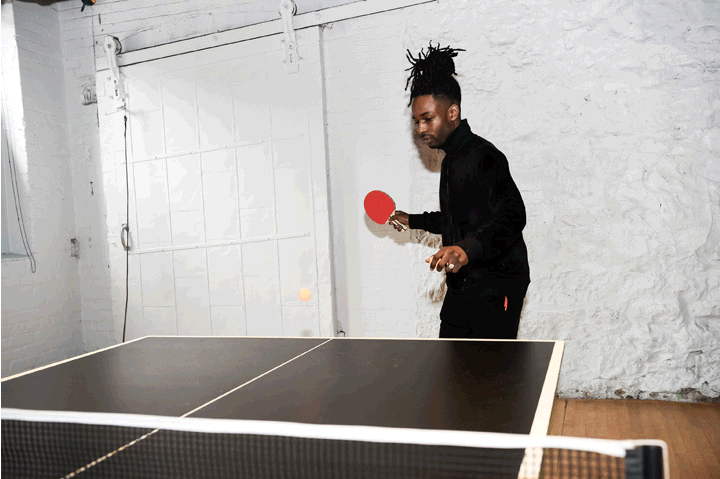 "The first single is a song called 'Tempted,' produced by T-Minus and my boy [Michael] Lantz, so I'm pretty excited about it," he told us of his new album, Fleurever. "T-Minus has a good track record, so I'm giddy. I got a bunch of big dogs on the project so far." "Tempted" released on Apple Music just yesterday, and if that's any indication of what to expect from the album, let's just say we're really looking forward to it.
Cartier just came off a 43-show tour, his second of two legs. "On my first European tour, I wanted to bring something that I'd have from start to finish, so I brought an egg, Motumbo, through the airport. I don't know how I got it through," he laughed. "I should've hard-boiled it, everyone was telling me that and I should've done it, [because] Motumbo died within a day. I went out and got drunk, came back to my room, fell on my bed, and it was in my pocket."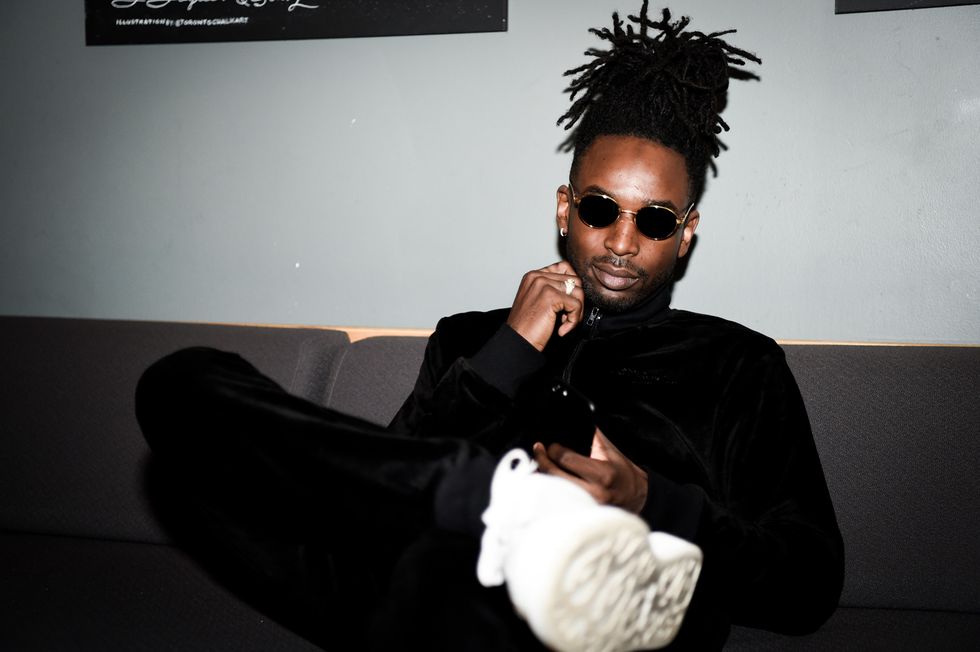 While it was just a few years ago that Cartier was known as the kid swinging from the ceilings at parties all over the city, now you can find him crowd-surfing at his sold-out shows worldwide. His hair is practically famous (more on that later), and he's been labeled Toronto's best-dressed more than once, although he says, "I'm not really into fashion like that. I'm not one of those guys that busts my balls with what's out, what's new. I think people recognize that it's effortless, which goes a long way." And while that whole easy, "no sweat" confidence of Cartier's might translate into other areas of his life, if you listen to his music (like we are at Cov HQ right now), it's apparent it's one thing he takes very seriously (egg incidents notwithstanding).
Before we said our goodbyes, we had to talk hair, given that Cartier has rocked everything from braids, to dreads, to pipecleaners (seriously). "The styles, I come up with. The longer it gets, the more I can do with it," he says. "I use aloe in my hair, some Moroccan oils. I don't like to overuse different products, that would just drain out the natural oils in my hair. I like that people notice I take good care of my hair—if you have dreads, make sure it looks good and not raggedy, you know? I wasn't raised in a barn." Secret weapon: aloe vera. Noted.
If there's one thing we learned from our afternoon Ping Pong match, it's that there's no avoiding Jazz Cartier in 2017, as he has promised us a year that will be "bigger and better," and we'd be lying if we said we weren't looking forward to it. "I'm just taking everything in stride," he says. "I'm fortunate enough to be in the location that I'm in right now but, you know, run with it." We're running right behind you, Cartier.