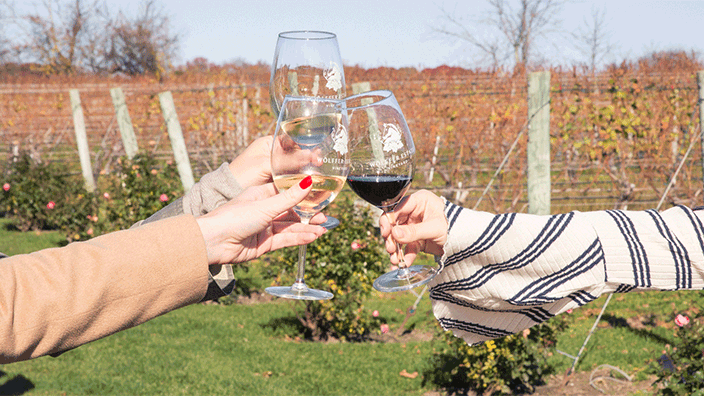 Living
We got a private tour of the Long Island winery whose fans include Hillary Clinton, President Obama, and the King of Sweden.
Alec Kugler
You would never see us turn down a wine tasting, ever. As far as we're concerned, whenever wine is involved there are no questions and only one answer: an enthusiastic "Yes!" Which is exactly how we found ourselves at the Wölffer Estate Vineyard having a glass (or four...or five…) of their incredible Long Island-grown wine. Standing amongst 55 acres of vines, everything from Merlot to Cabernet Sauvignon to Pinot Noir, it was hard to believe that we were just a couple of hours from our office in Soho.
But that is exactly what makes the Wölffer Estate's wine so unique. They may be New York-grown but they are truly world-class. They've lead top-100 lists with incredible Wine Advocate scores all while using sustainable farming practices and estate-grown or locally sourced fruits. It's no wonder their Perle Chardonnay 2012 was served at the White House for President Barack Obama and Chancellor Angela Merkel of Germany. Or that the King of Sweden ordered 150 bottles of their Merlot. Even our girl Hillary Clinton is a fan of their Rosé (can we get 150 bottles of that please?).
After spending the afternoon with Wölffer Estate winemaker Roman Roth and tasting all the sweet, delicious nectar from heaven we could dream of, we're now not only on their long list of fans, but we're also on our way to becoming sommeliers (we can dream!).
---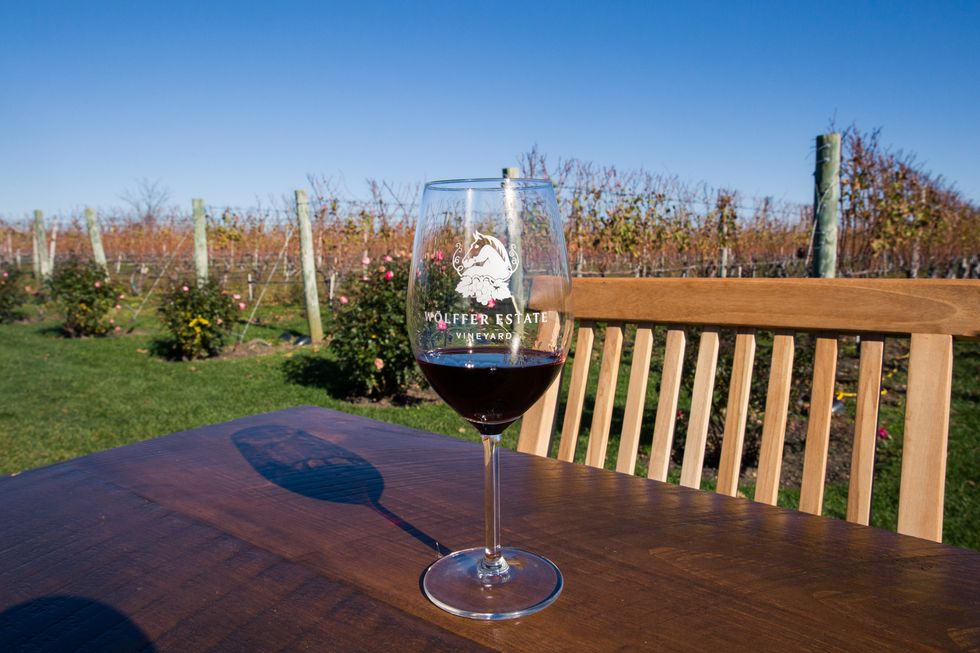 How to properly wine-taste in three steps:
"First, most important is to look and see the color. If you can see is it a very golden wine, that means it's from a hot climate. If it is a little pale green, it could be from a cool climate. If it has a little brown hue to it, it's probably an older vintage. If that doesn't happen, it's a young one.
"Second, you smell and sometimes you can close your eyes so you really focus. For the description, you usually only use words that everybody knows. Like apricot, everybody knows what apricot jam tastes like! Saying 'Oh, this is a really nice Chardonnay,' is not really descriptive.
"Finally and most importantly, you taste in the mouth for the feel and the texture. The key about all wines is dancing right on your tongues! When you drink, the smell goes back in your nose and a lot of it is about the aroma. It is green, is it grass? Your mouth is where you taste acidity. Then, what is the aftertaste when you swallow it? Is it a light cream or a heavy cream feeling? You can feel how much concentration is in this wine."
How to pretend you're a wine expert:
"Focus your memory and concentrate on the wine. Focus so you can form a memory and use it as a reference for other tastings. You learn and can impress your friends saying things like 'Oh, I think it's an old vintage from California.' Just by looking through the process of elimination you can figure out a lot about wine."
They're huge in Japan (actually, it's Sweden, but still…):
"We focus on the East Coast, but we do sell a little bit to Japan and to Germany and to England and to Sweden. You can't just wait for your tasting room to become a world-class winery or world-known winery, you have to push out a little bit. So that is what we do. The King of Sweden bought 150 bottles of Merlot last year, so that was exciting! King Gustav of Sweden!"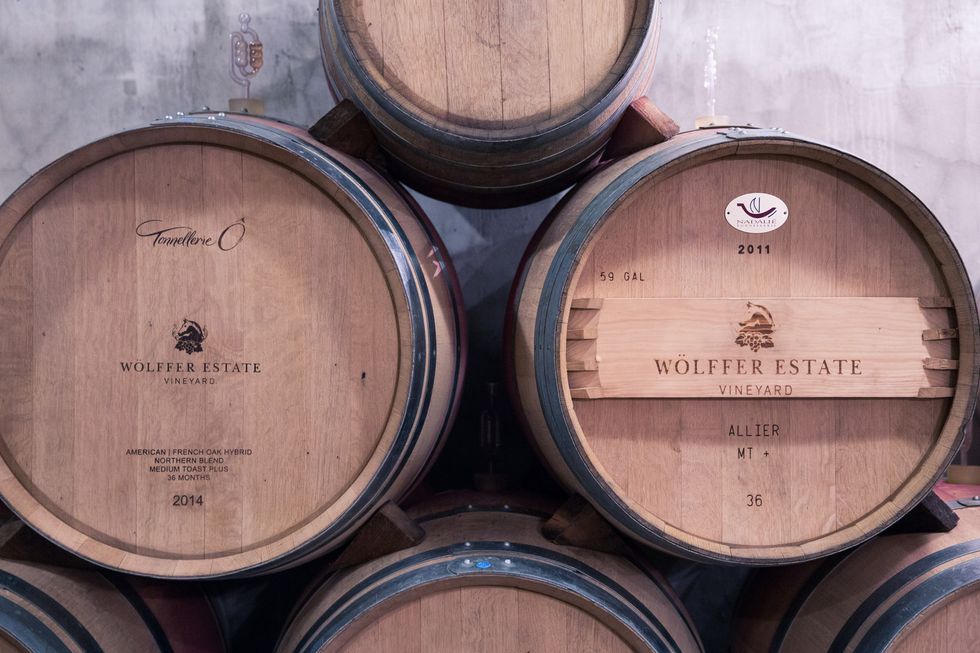 On Hillary Clinton's favorite rosé (and why you should serve it at your holiday feast):
"Hillary Clinton loves our rosé. She is great. And the most popular drink is our rosé! It is very food-friendly, it has this extra layer. It is not just one thing upfront. I always say with holidays and everything all heavy and sweet, you need to drink an elegant light wine that animates and cuts right through the fat or through the sweets. Rosé is ideal for that!"
The wines to add to your cellar (or just your kitchen counter):
"They are all my children, the wines! The White Horse reserve wines are unbelievable. Everybody who collects wine and doesn't have those wines in their cellar is missing out. What is nice is that we make different wines and I am proud of all the different styles. The Summer in a Bottle is fantastic. The new wine we made in Argentina, the Finca Wölffer, is beautiful. That is ideal right now. It has so much aroma, wonderful acidity, great texture."