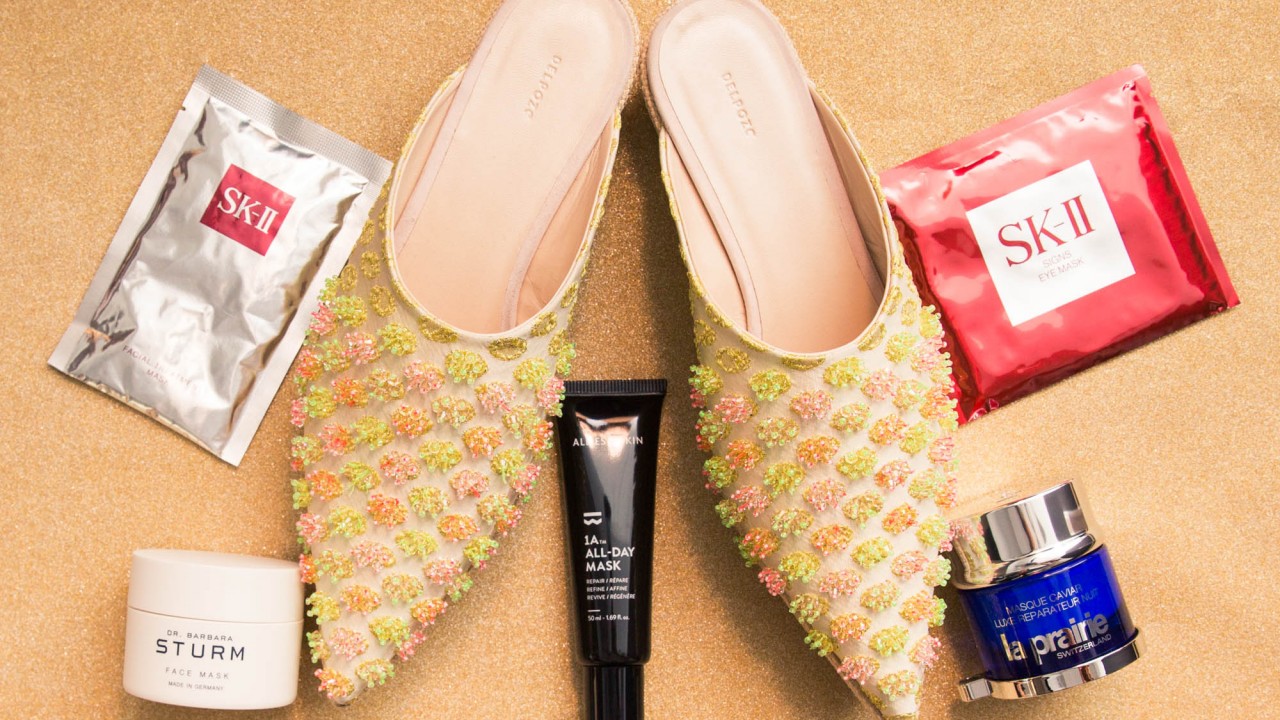 12 Fancy and Festive Slippers
For those "no shoes in the house" types.
Behold: the beautiful middle ground between snow covered boots, barefootedness, and the Ugg slipper: the *house slipper.* They're velvet, embellished, fur-covered, fancy, festive, and really fun to wear—as silly as it may sound, we're not really joking around. Because there's nothing worse than showing up to a holiday party (or any gathering), being kindly asked to remove your shoes and realizing a critical part of your carefully curated outfit is now missing, and to top it all off, you didn't plan accordingly and as such, you're wearing embarrassing socks and/or tights that aren't meant to be walked around barefoot in. Not a good look. So stash a pair of these too-pretty-to-touch-the-pavement slippers in your bag or keep a pair at your parents' house to look forward to each time you go home. One winter dressing problem solved!