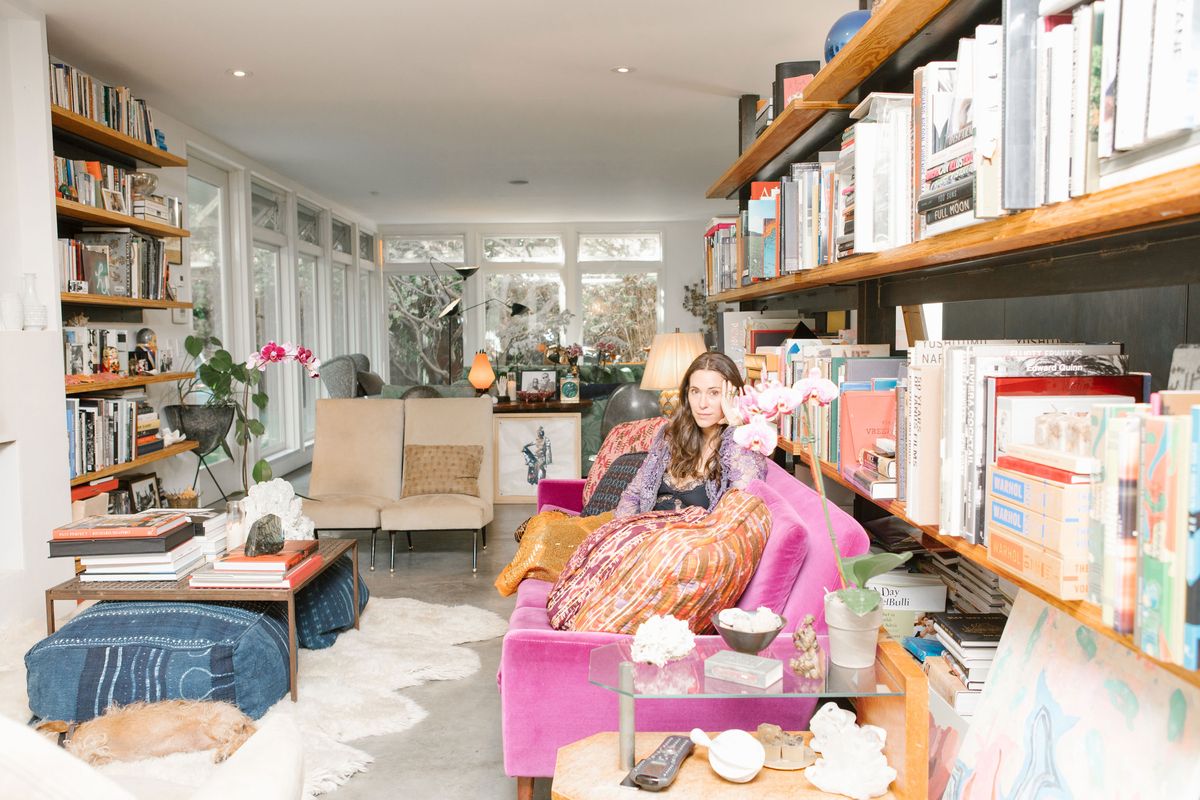 Interiors
Liseanne Frankfurt is a fashion triple threat. NBD.
It's hard not to be impressed by Liseanne Frankfurt – her resume spans three distinct areas of design across her coast-to-coast career, all united by a killer eye and roll-up-your-sleeves attitude. LFrank, a dual jewelry-and-lingerie line, is the latest incarnation of her passion for making things, and each piece pairs perfectly with everything from a moto jacket to a cocktail dress. With a background in interiors, it's no shocker that her remodeled house is equally chic.
Her stunning Los Angeles home is part of an original case study neighborhood (think: the infamous Ray and Charles Eames House, aka heaven) but that doesn't mean it didn't present a few challenges. With a historical protection preventing a second story, Frankfurt, her husband, and their two young children were forced to get creative and build down instead of up. The result is a lofty, open space with dozens of original artworks and furniture collectibles.
Every corner of the house reflects the aesthetic of her label. Different textures and eras grace the tables, light fixtures, and walls – it's postmodern meets Parisian and everything in between, but somehow it all works. Click through to see the rest of her fashionable west-coast digs and hear how traveling to Venice might just jump start your next career move.
---